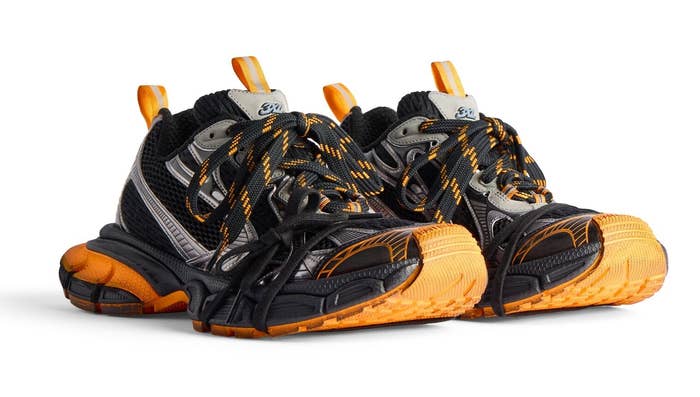 Seemingly out of nowhere, luxury fashion brand Balenciaga just released its newest series of sneakers, including a new version of its popular "Speed Trainer" sock shoe.
The newest shoes, dubbed "3XL" and "3XL Knit," were unveiled as part of Balenciaga's Summer 2023 runway show and according to the brand, they're its take on performance running sneakers.
The Balenciaga 3XL is equipped with a standard breathable mesh upper combined with leather overlay panels. The silhouette's standout element is the shoelaces that are tied around the forefoot and on the chunky outsole, but the brand urges wearers to remove them before wearing.
The 3XL Knit sneaker essentially has the same ankle-high knit upper as its predecessor, but this version features a more shruken-down look with its curved forefoot. The "Balenciaga" branding also appears on the lateral side, while the outsole is directly pulled from the 3XL.
Readers can cop both the Balenciaga 3XL and 3XL Knit sneakers now at Balenciaga.com and at select Balenciaga stores. The shoes retail for $1,080 to $1,090.