words & image // Zack Schlemmer
If you were a skateboarder in the late 1990's and early 2000's, you know the Emerica Johnson.  You know how great it was, and you can stop reading now.  If not, keep going!
The Emerica Johnson is - just like its signature skater Marc Johnson - a legend in the skateboard community.  Almost immediately after its release in 1998 it was already considered one of the best skate shoes ever.  Emerica, known for their no-nonsense, durable and functional designs, created a masterpiece with the Johnson.  It seemed to have just the right amount of everything: padding, cushioning, board feel, style, great colorways...not too bulky, but not too slim.  Tech wizard Marc Johnson backing them up definitely didn't hurt, either. 
Emerica produced the Johnson from 1998 to 2000 when Marc's second signature model dropped (a cool, but over-teched version of the Johnson 1), leaving many of us wishing we had grabbed more pairs when we had the chance -- proven by pairs going for $150+ on eBay in the early 2000's.  Being one of the few skate shoes worthy of a re-release, Emerica did bring the Johnson back in 2009 (renamed the OG-1 after Marc Johnson left for Lakai) to the delight of many skaters everywhere.  Still the best skate shoe I've ever had, let's take a look at an original ad for the Emerica Johnson from its last original year of production, 2000.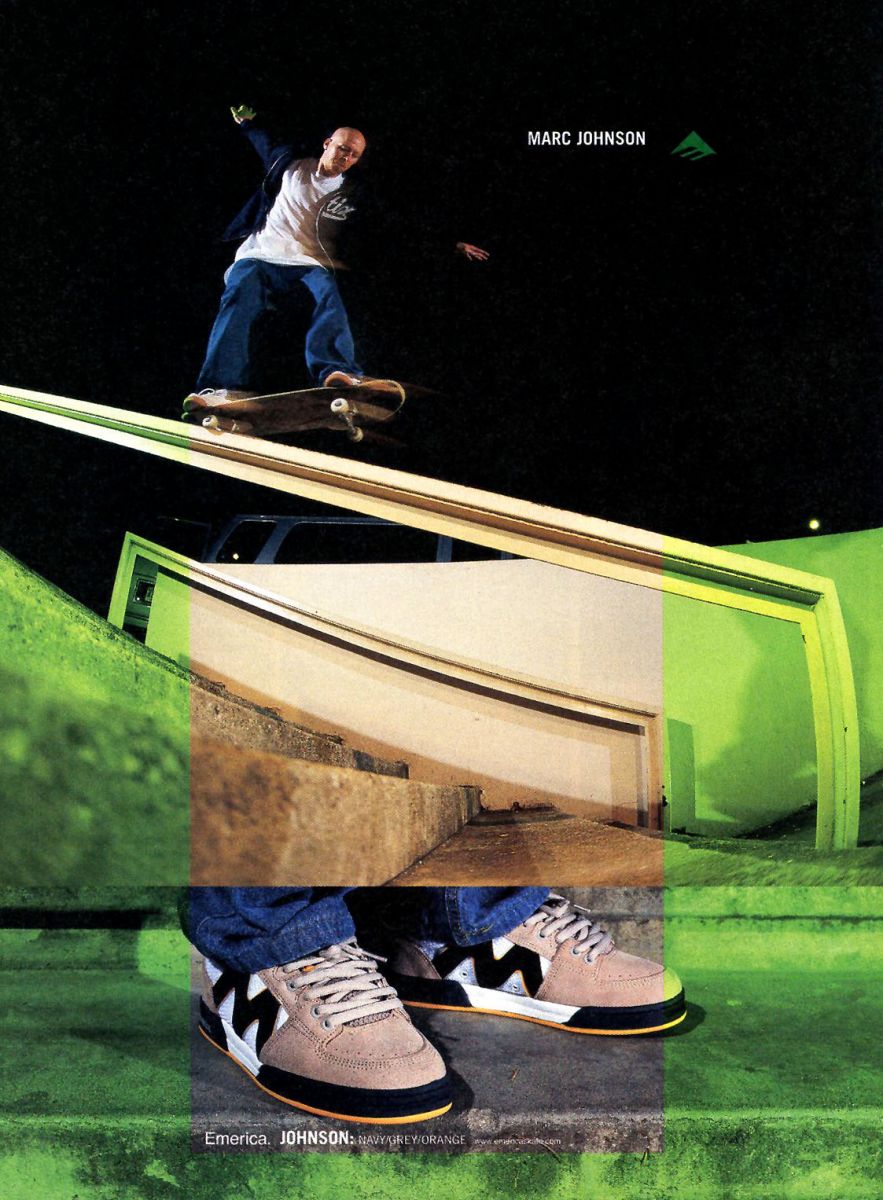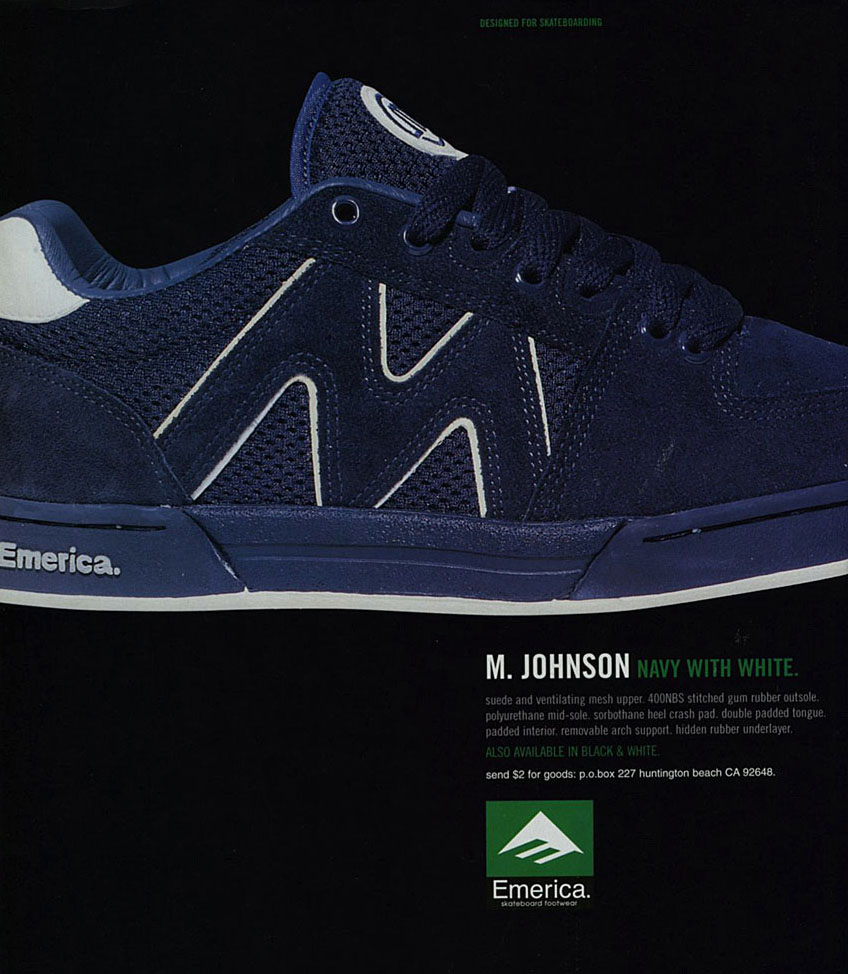 (Second image via Emerica Ad Archives)