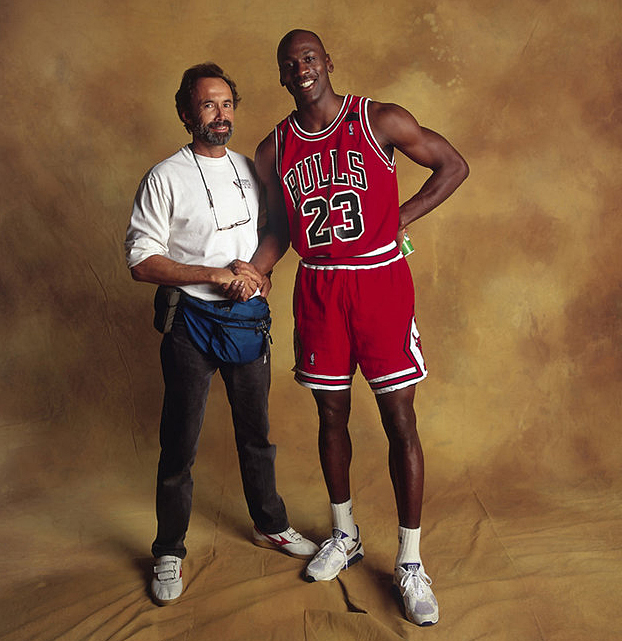 words_Nick DePaula
It's an image etched forever in our minds.
1988. Chicago Stadium. The battle of Dominique and Michael.
With Jordan needing at least a 49 on his last attempt in order to capture his second consecutive Gatorade Slam-Dunk Contest title, he retreated to the opposite end of the court for his final dunk. He knew exactly what would earn him a perfect score.
As he glided through the air and later slammed home his timeless dunk, the hometown crowd erupted in celebration. The Human Highlight Film will tell you Money received some favorable local judging, but the dunk was unquestionably perfect.
It was a career-defining moment in a career-defining season for Michael, who would go on to win All-Star Game MVP, regular season MVP, Defensive Player of the Year, Scoring Champion, Steals Leader, 1st Team All-NBA and 1st Team All-Defense. Yes, all of those honors.
And of course, it was an instant-classic moment for sneaker collectors as well, cementing the Air Jordan III's greatness as one of the best shoes of all time.
But how exactly did the iconic image that is continually referenced come to be?
For renowned sports photographer Walter Iooss Jr., who at that time had a resume including some of the most memorable sports images of heroes such as Muhammad Ali, Joe Montana, Wilt Chamberlain and many more, it was his relationship with Michael dating back to several previous photoshoots that helped him get the perfect shot.
Walter Iooss Jr., shown alongside Jordan above, explains Michael's 1988 Slam Dunk Contest clinching leap:
The problem with shooting the NBA slam-dunk contest was that you never knew how the players were going to dunk, especially Jordan. In 1987, he had twirled and dunked with his back to me. But by this time I knew him a little better. As he sat in the stands three hours before the contest, I said, "Michael, can you tell me which way you're going to go, so I can move and get your face in the picture?" He looked at me as if I were crazy, but then said, "Sure. Before I go out to dunk I'll put my index finger on my knee and point which way I'm going." I said, "You're going to remember that?" And he said, "Sure."
So later, when they announced his name [for his turn to dunk], I looked over to him on the bench and there was his finger pointing left. I got up and moved to the right side of the basket so I could see his face. He went left every time he dunked. On his last two dunks, he ran the length of the court, took off from the foul line and slammed the ball through. On the next-to-last one he landed in my lap. On the last one I set up in the same spot. He looked at me as if to say,  "Go left a little, give me some room this time." And that was it, the picture was made: 1000th of a second frozen in time.
For amazing firsthand accounts behind some of the sporting world's most famous images, be sure to check out Walter Iooss Jr's outstanding gallery of athlete photography and their accompanying stories: http://www.digitaljournalist.org/issue0808/iooss-bp.html