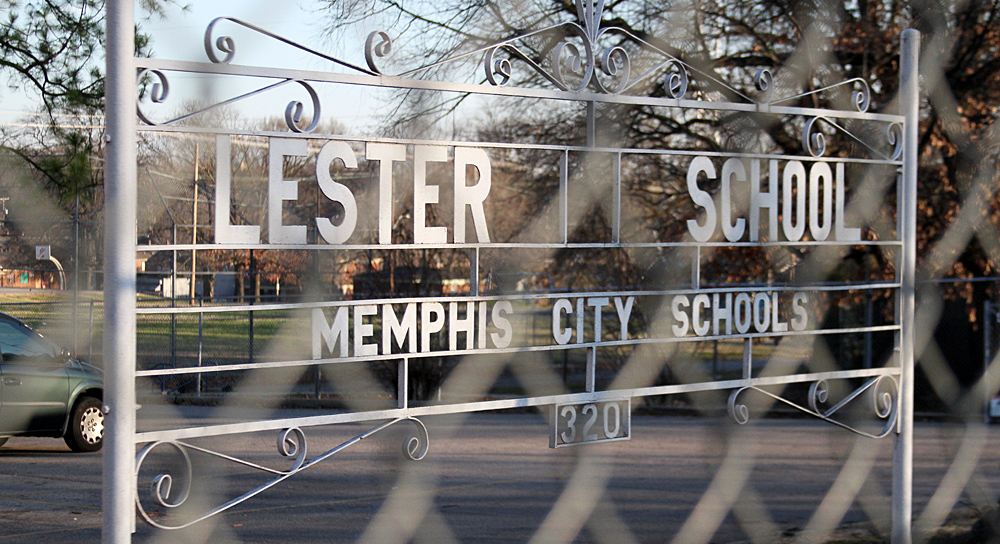 words // Nick DePaula
While in Memphis last week to catch up with Penny Hardaway, naturally I was curious about what he'd been up to since we last talked in Las Vegas. I figured a combination of golf, Grizzlies games and trips to Miami to see his son were taking up his time.
"I'm actually just coaching middle school basketball," Penny beamed. "I've been coaching for like three months, and it's been great. It's my old neighborhood and my old middle school, and I inherited an incredible team too."
Sure enough, the retired NBA All-Star is coaching and mentoring students just around the corner from where he grew up at Lester Middle School in Memphis. Hardaway made sure to hook up his former school with custom uniforms featuring his "1 Cent" logo, and he even donated sneakers for all of the players. "Our colors are black and yellow, and I actually ordered the Chris Bosh Max Hyperdunks for my team," he said. "I got seven pairs from Eastbay and six from NikeStore. They're black with yellow accents and come with red laces, so we replaced those with yellow shoe strings."
Much like several points during his own basketball career, the team's season and journey to the Tennessee state championship game this past Friday night has been all about comebacks. Originally a volunteer with the team, Hardaway stepped up and took over after the school's head coach, Desmond Merriwether, continued to battle with cancer. At one point, Coach Merriwether, his family and friends were even told he had just 24 hours to live. He's continued to fight through after missing parts of the 2010-2011 season, and he's been on hand all season long to support his Lions players.
After beating teams by twenty and thirty points for most of the season, the Lester Lions needed a huge comeback to win the 2012 Small Schools Tennessee State Championship. Down 47-32 to Fayette East at the beginning of the fourth quarter, the comeback was on after Hardaway yelled out, "Give me all you got!" A barrage of three-pointers from Coach Merriwether's son Nick and some key rebounds and inside presense from bigs Reggie Green and Robert Washington carried the Lions to a 58-55 win. Washington finished with 16 points and 13 rebounds, while Green, named the tournament's Most Outstanding Player, led all scorers with 20 points and 14 rebounds.
Check out some photos of the Lester Lions' state title game, courtesy MajorPrepSports.com.
For more on all things Penny Hardaway, including an interview with the man himself, a detailed breakdown of his newest sneaker, the Zoom Rookie, with Marc Dolce and much more, be sure to check out the Penny Issue of Sole Collector Magazine, available now on the iPad.