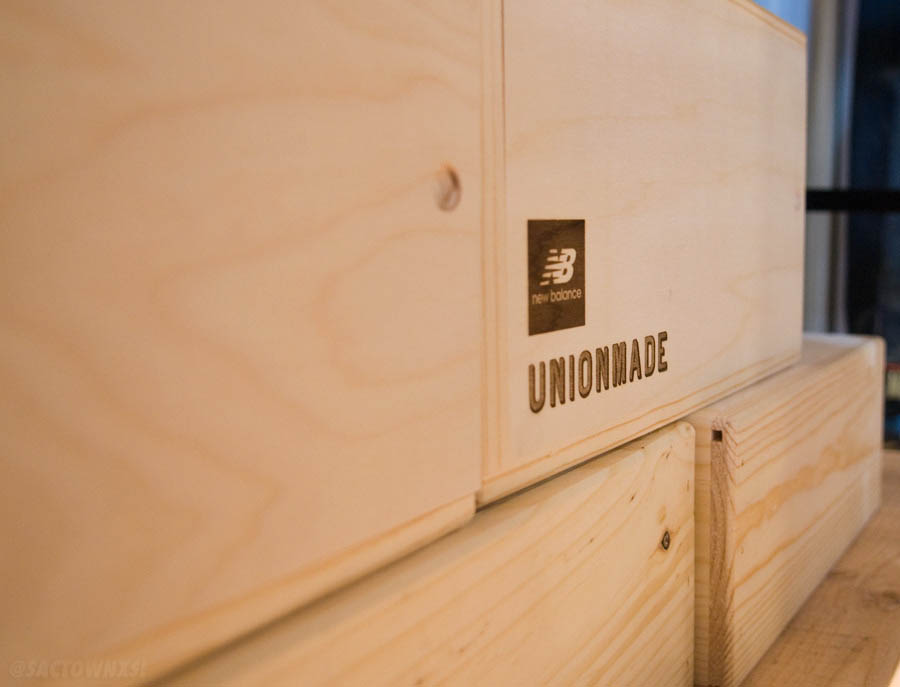 words & images // Nick Engvall
Made in the USA. 
There aren't many terms in the world of sneakers that can so simply state the quality and tradition as the above statement. In a time where the production quality has declined for many brands in favor of higher profit margins and happier stockholders, the consumer often times, without a choice, pays the price. New Balance is one company that seems to have recognized the value that is being lost by others, and has refocused their efforts on their Made in the USA line.  As the only sneaker manufacturer still producing in the United States, it truly separates them from their competitors.
Following the arrival of the 574 Made in the USA to their customization program, New Balance is launching a handful of Made in the USA Classics in new and traditional colorways. To help kick-off the Fall 2011 Collection, New Balance partnered with Unionmade in San Francisco to launch the latest high quality pieces that continue hold high standards, and at the same time, support American workers. Unionmade's commitment to bringing only the finest quality men's goods to their shelves, further speaks for the quality of the Made in the USA Collection by New Balance.
Guests to the launch were served appetizers and drinks, and the first 60 people who purchased a pair from the Fall New Balance collection received a special custom made wooden box co-branded with Unionmade and New Balance logos. New Balance brought out some of their 2012 Made in the USA collection as well, which will continue to provide top notch quality lifestyle sneakers next spring. Some of the highlights include the New Balance 998, New Balance 1300, and a uniquely inspired 'American Tall Tales' pack, which you might have seen in our 30 for 30 recap, that will include two colorways of the iconic New Balance 574.
Check out some of the Spring Collection and photos from the event below.