words // Zack Schlemmer
It's time for a look at sneaker sightings on the trading cards of days past with the Kicks on Cards Weekly Collection.  This week we have some serious heat, starting with Gary Payton in his signature Nike Basketball shoe, the Zoom GP.  From 1999, the zoom GP was Gary's first official signature shoe with his name attached to it.  Like the Zoom Flight '98 before it, the Zoom GP featured an asymmetrical sheathed upper, but this time with a buckle instead of zipper.  The buckled upper along with the five Alpha Project dots built into the shoe's design make the Zoom GP one of the most memorable Nike basketball shoes of the late 90's.
We head back to the early 90's next for two more Nike Basketball classics.  First is Toni Kukoc in the always-familar-to-Kicks-on-Cards Nike Air Maestro, and then Ken Norman of the Rockets in a lesser-seen white, black and red colorway of the Air Up, a shoe closely associated with Penny Hardaway.
This week we finish up the collection with Ray Allen guarding good ol' Fred Hoiberg in the Air Jordan XVI, and Isiah Thomas in his signature shoe from ASICS.
Gary Payton -- Nike Zoom GP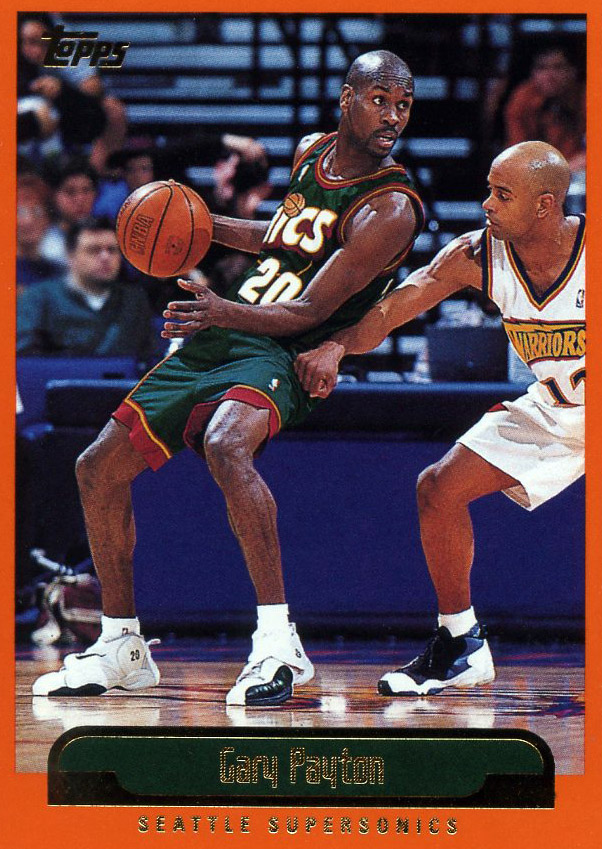 Toni Kukoc -- Nike Air Maestro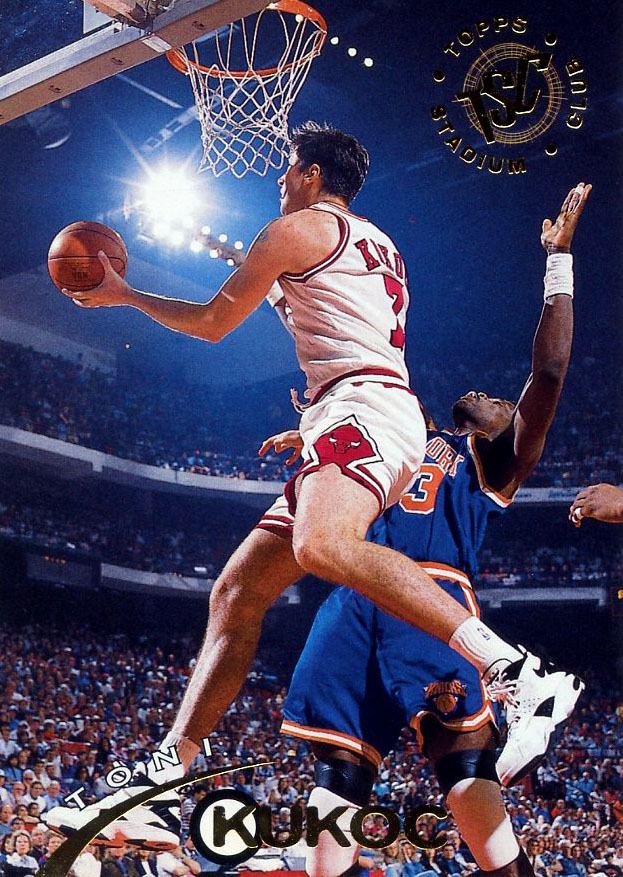 Ken Norman -- Nike Air Up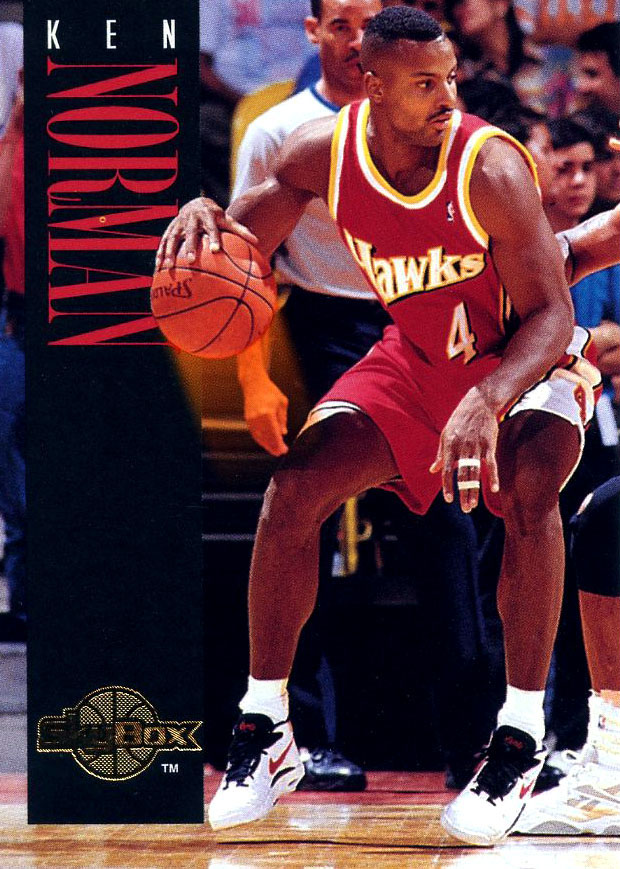 Ray Allen -- Air Jordan XVI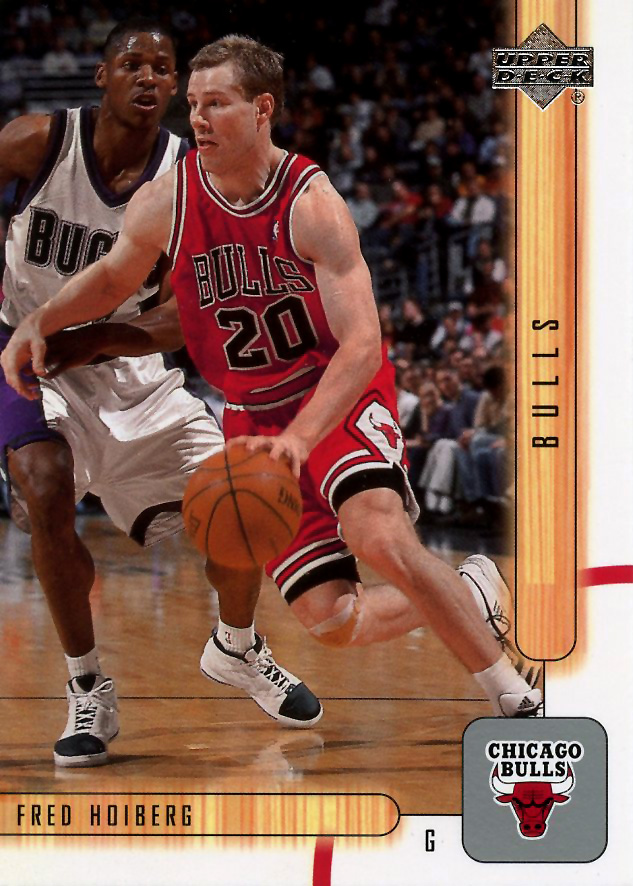 Isiah Thomas -- ASICS Signature Shoe