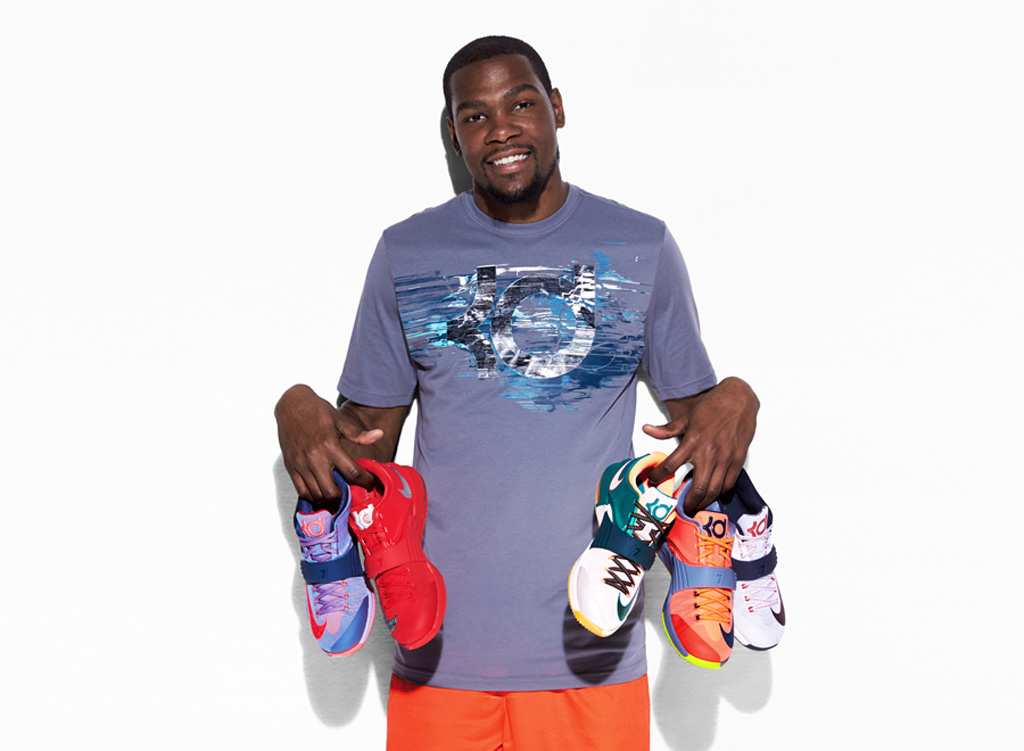 words // Steve Jaconetta
It appears that the fate of the continuation of Kevin Durant's footwear line will be finalized soon.
After his contract with Nike ended in late July, the speculation began as to whether Kevin Durant would re-sign with Nike or, test the market and possibly land somewhere else. Under Armour quickly became the top suitor for KD, for many reasons. One of them being their location, close to where Kevin Durant's home is. After a few weeks, a deal was put on the table somewhere between the $265 million and $285 million range. Per the terms of Durant's contract with Nike, they have the right to match any offer. Meaning, Durant can still choose Nike if they don't match, but can't legally choose Under Armour if they do.
Today, sources are reporting that Nike has countered Under Armour's offer and, Kevin Durant will be staying with the Swoosh. Exact details of the new deal with Nike haven't been made public yet, but according to ESPN sources, Durant, who is scheduled to make $41.2 million over the next two years, should make more via the Nike deal through base pay and royalties. Based on market retail tracking firm SportsOneSource, Durant's signature KD model generated $175 million last year. Sources also reported that not only is business on the rise, but by raising the retail price and opening up wider distribution, Nike could justify this deal.
While we await official details, such as how long this deal is for, what do think of this deal? Are you happy to see Kevin Durant stay under Nike or, would you have liked to see him with Under Armour. Stick with us here at Sole Collector as we will post more information as it becomes available. Be sure to let us know your thoughts in the comments below.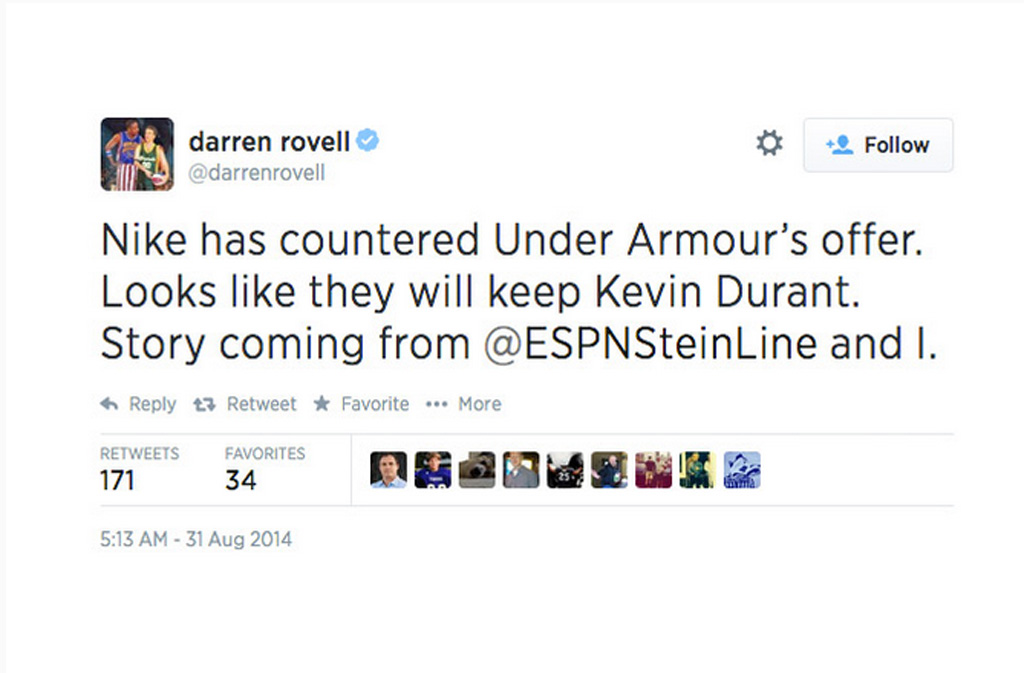 via ESPN