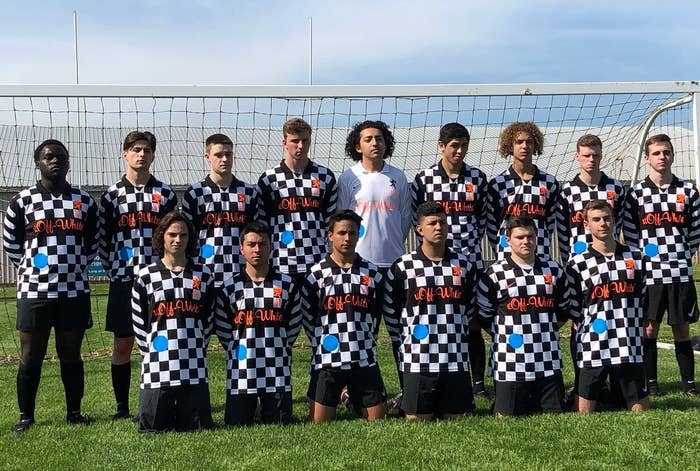 Virgil Abloh's Off-White x Nike Mercurial cleats dropped in March and will inspire two upcomingZoom Fly Mercurial Flyknit sneakers, but little has been revealed about the World Cup-themed collection's jerseys. While we await more details on the kit, Abloh hooked players at his former high school up with the unreleased threads.
The Boylan Catholic Titan's senior boys and girls soccer teams were treated to a surprise with the jerseys yesterday. "This is for you all. I was once in the same green and white uniform," read a text from Abloh. "Enjoy these Off-White jerseys. Once a Titan always a Titan."
Players also received bags of Nike gear including new cleats, socks, shin guards, and shorts. The boys team received black and white Off-White x Nike checkerboard tops, while the girls were gifted white jerseys covered in the dots seen on Abloh's Mercurial designs.
In related news, Abloh's latest Air Jordan 1 saw a surprise launch yesterday on SNKRS.