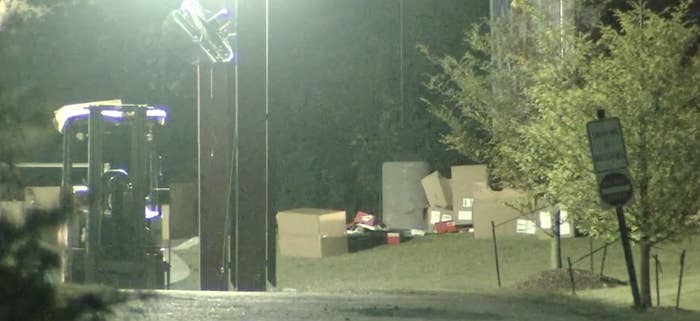 Nike's employee store in Memphis continues to struggle with loss prevention issues after police say thieves broke into a storage trailer today in the early morning hours.
Local affiliate WREG reports that Memphis police say the incident occurred around 4 a.m. this morning at the Nike employee store at 3205 Victory Ridge Cove. Roughly $200,000 of merchandise was said to be stolen from a tractor trailer at the location, and footage captured by Fox 13 shows a ransacked FedEx truck surrounded by Nike shoe boxes and shipping boxes.
Police tell the local news that upon arrival, they witnessed four cars and a pickup truck leaving the area with their headlights off. Police then discovered a chain had been cut at the back gate of the location.
"I happened to have my windows down," a Nike security officer told WREG. "I heard a loud boom and turned from inside my car to see a guy open the door to the trailer. I watched them, and I called my supervisor."
This is the second such incident to occur in recent weeks in Memphis, where Nike's largest distribution warehouse is located. In August, $400,000 worth of Nike sneakers were stolen from a boxcar in North Memphis, and two men were later arrested. And nearly a year ago to the day, $800,000 worth of Nike product was stolen from the brand's trailers after Labor Day Weekend.