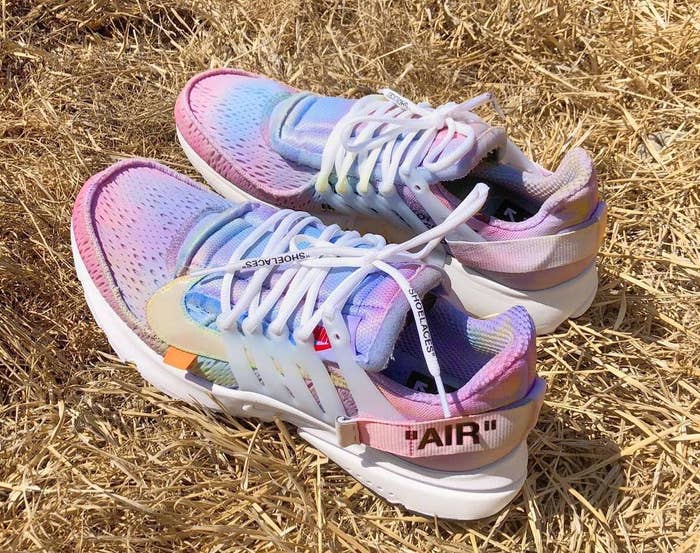 Since the debut of the Off-White x Nike collection last year, designer Virgil Abloh has encouraged customization of his sneakers through details like personalized midsoles, but now the concept is reaching new levels thanks in large part to the blank canvas of the upcoming white Air Presto.
What began with a post from Off-White's official Instagram account earlier this week has quickly taken off with a number of impressive customs. "Under the premise that design is merely an object and not coveted until a human has a moment with it, we originally wanted everyone to write their name on their pair, or dye their pair their favorite color," read the caption, which encouraged users to share their own work with the hashtag #readymadeoffwhite.
The post also called on owners of the white Air Presto to create a tie-dye version, a challenge which was quickly answered by John Mayer with some help from his friends at Online Ceramics. But that was only the tip of the iceberg, as several people have followed up with their own takes on a variety off Off-White x Nikes including the Air Max 90 and Air VaporMax.
See some of the best creations so far here and join in on the action with the hashtag #readymadeoffwhite.