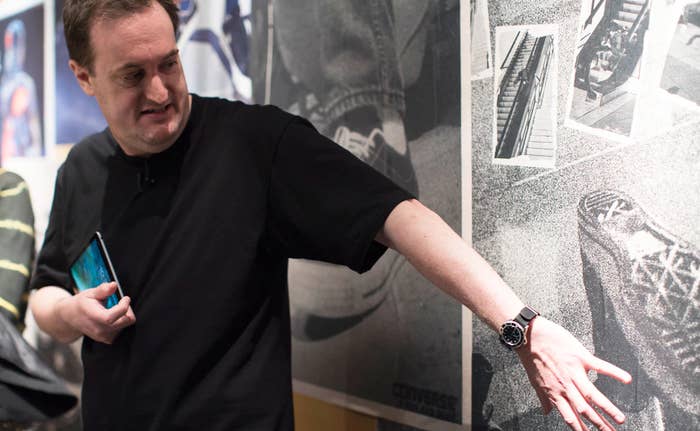 Last September, the sneaker and streetwear communities lost one of their most respected voices with the passing of Gary Warnett. Known for his unmatched expertise and passionate opinions on everything from ubiquitous Air Jordans to the most obscure, forgotten trainers, Gary's death left a void in the culture that will never be filled. 
To celebrate what would've been his 40th birthday last Monday, Nike's honoring Warnett's immeasurable contributions with a special sneaker. The model of choice is the Air Span II—rebranded as the Air Span GW—a shoe that is said to be a favorite of Gary's late father, Richard.
Throughout his career, Warnett worked with a number of prominent footwear brands and publications, copywriting for Nike, Jordan, and other companies. Sadly, his Gwarizm blog is no longer active, however some of the content can still be viewed via archive.org.
According to Bedford Today, only 40 pairs of the Air Span GW have been produced. The majority of the white, blue, and grey shoes will likely be distributed to Warnett's friends and family.