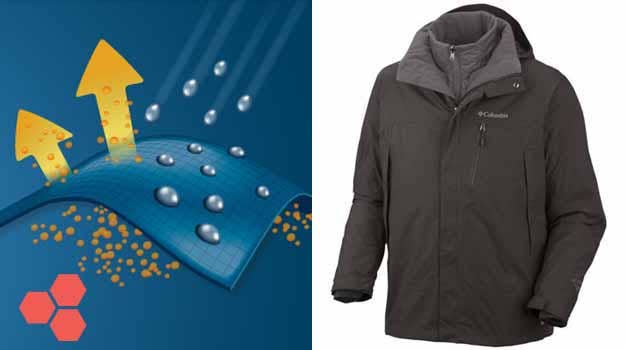 What is it? Columbia Omni-Tech is a multi-layered weather protection system designed to keep outside elements from getting in, yet also allows perspiration and moisture to escape to the surface. Omni-Tech is built with an exterior waterproof layer and an air-permeable membrane, allowing for dry comfort during winter activities.

How does it work? The outer shell of Columbia Omni-Tech products shields its wearer with windproof and waterproof protection. Meanwhile, its inner microporous liner allows moisture to escape. Columbia Omni-Tech is often combined with the brand's Omni-Heat Reflective tech for further warmth during cold weather outings.

Notable products: Columbia Whirlibird III Interchange Jacket, Columbia Lhoste Mountain II Interchange Jacket, Columbia Bugaboo Interchange Jacket

Bottom line: Guaranteed to be waterproof and breathable, Columbia Omni-Tech is an option you'll want to consider as winter weather approaches.
RELATED: Columbia's Spring 2014 Collection is Ready to Hit the Water

RELATED: KNOW YOUR TECH: Omni-Heat Reflective