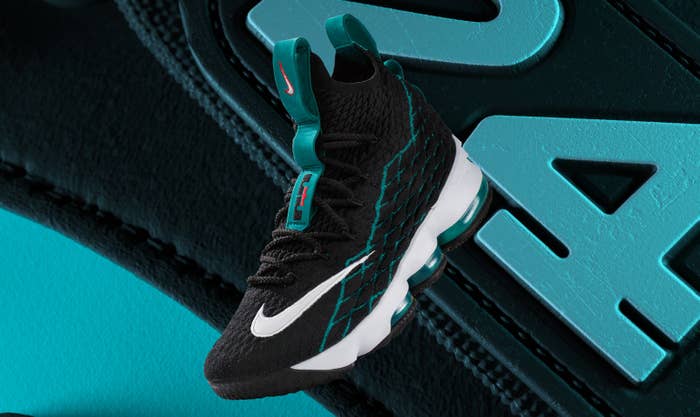 Nike's #LeBronWatch campaign came to an end this week with the release of the fifth and final PE, a LeBron 15 inspired by Ken Griffey Jr.'s Air Griffey Max 1 signature sneakers. With a restock coming this weekend at Foot Locker's House of Hoops, the retailer sat down with both athletes to hear their thoughts on the tribute.
"Wow, yeah, that's nice. I mean, that's awesome," Griffey says after getting a look at the kicks. "For me, [LeBron] is a friend. To have a guy who's arguably the greatest basketball player, to say, 'Hey man, I appreciate what you've done,' that means a lot to me."
Meanwhile, James says it was an honor to pay homage to the baseball hall of famer. "Griff was just such a inspiration to me. He's probably looking at it as mutual respect, but I'm looking at him like, 'Man, you inspired me so much.' This is just showing my appreciation, man, just having the 'Swingman' 15," James said.
See the full clip—and watch Griffey attempt to take the perfect sneaker selfie—below.