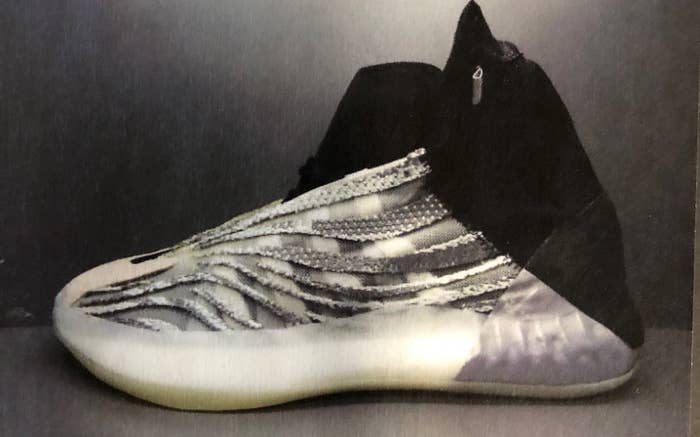 Kanye West has hinted at making performance basketball footwear in the past, and he's even been spotted hooping in a Yeezy Boost 700-like high-top, but there haven't many good looks at any court-ready Yeezy footwear—until now.
In a string of sneaker tweets, Kanye included a shot of a high-top which combines the swirling stripes and ribbed sole design of his Yeezy Boost 350 V2 with a high-top collar. 
Like the early Yeezy Boost 350 and 1050 boot mockups he shared earlier this week, this image appears to be more of a rendering than a final product, but it's an interesting look into his creative process nonetheless.
Last month, Nick Young told Sole Collector he'd been in talks with Kanye about a new basketball model. "It'll be something different, probably have a thick sole, and a tongue on the shoe or somethin'. Hopefully, it's in the Finals or somethin'," Young said.