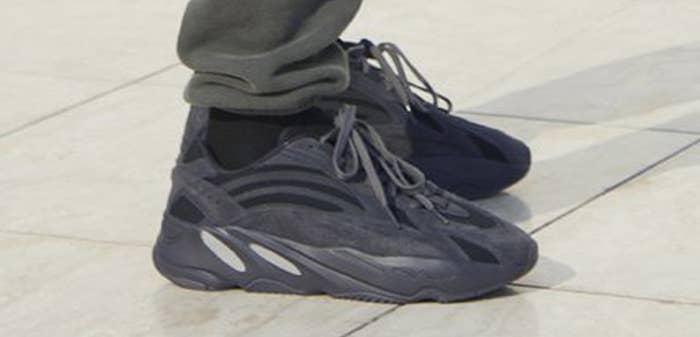 For those who didn't quite get their unreleased Yeezy fix yesterday after Kanye West's seemingly endless string of sneaker tweets, the rapper-designer's Yeezy Supply site has provided new looks at a handful of styles.
In lookbook shots for newly-launched Yeezy Season 6 items, models are seen wearing colorways including the "Super Moon Yellow" Yeezy 500—which was infamously released last December as part of a $760 bundle—along with black colorways of the Yeezy 500 and Yeezy Boost 700, the latter of which sees a modified version of the model's original "Wave Runner" upper.
Release details for these colorways have not been confirmed, however their prominence in the lookbook suggests that they could be launched as part of the Season 6 collection.