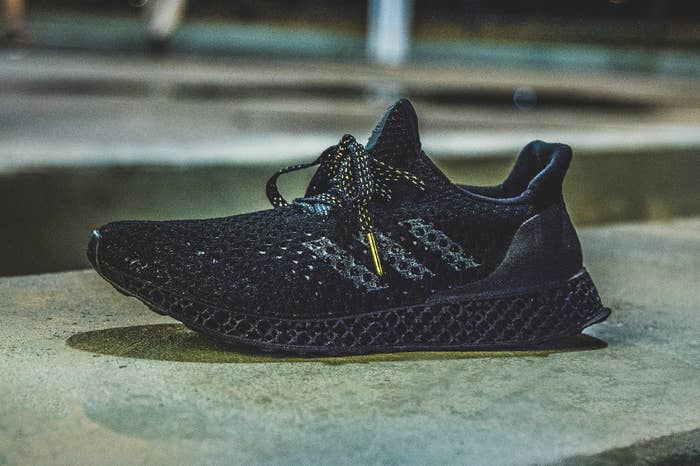 The "Olympic Medal" Ultra Boosts aren't the only thing adidas has up its sleeve for the Rio games.
It's been announced that adidas-sponsored athletes who win medals at the Olympics will also be taking home pairs of the brand's first 3D-printed sneakers.
The pair in question is a black colorway of the 3D-printed Futurecraft sneakers, first seen last fall. With an Ultra Boost-esque Primeknit upper and a fully 3D-printed midsole, each pair will be accented by gold, silver, or bronze laces depending on the athlete's respective medal. 
Unfortunately, for those of us who aren't competing in Rio, there's still no word if or when these will be made available to the public.