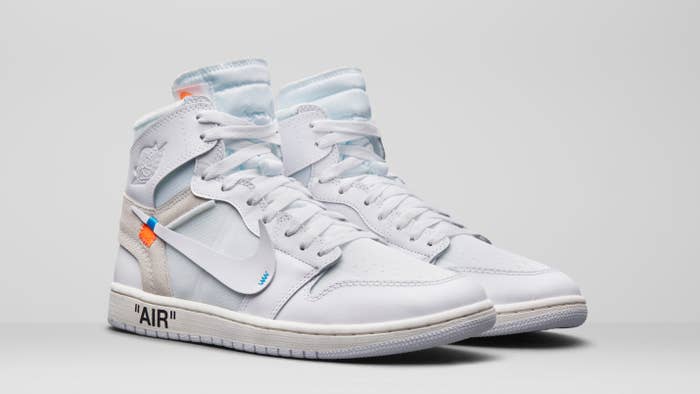 UK retailer Offspring has a rather straightforward strategy to prevent customers from reselling the "White" Off-White x Air Jordan 1 this weekend—not selling them to resellers at all. 
The shop took to Instagram on Friday morning to discuss its new procedures for the hyped-up release. The caption read, "We don't condone resell, we are doing everything possible and contacting anyone we spot doing this." It was followed with a copy of the e-mail that was sent to the raffle winners that were found to be reselling their pairs of Off-Whites. The e-mail stated that per terms and conditions of the release that Offspring would be revoking their raffle win, and that the customer would not be able to pick up their pair any longer. 
"Please do not visit the store during the collection time as you will be asked to leave by security," the message reads. "We're sorry it's came to this but OFFSPRING are very serious about getting products to the community who want to build or add to their collection, not profit from this raffle."
This might seem like an extreme measure, but it's hard to knock a retailer for trying to get pairs into the hands of people who actually want to own them without getting hit over the head with an exorbitant resell price on the aftermarket. This is not the first time a retailer has tried to hinder the reselling of a hyped-up collaboration either. Late last year, Kaws also attempted to stop the resellers by putting terms in place for the "Black" Kaws x Air Jordan 4 raffle that stated they were "for personal use only."
Despite Offspring's noble efforts, pairs of the European-exclusive "White" Off-White x Air Jordan 1 will be hitting the resell market in abundance this weekend. With the original "Chicago" colorway still fetching close to $2,000, selling Off-Whites is a quick come up whether people appreciate the practice or not.