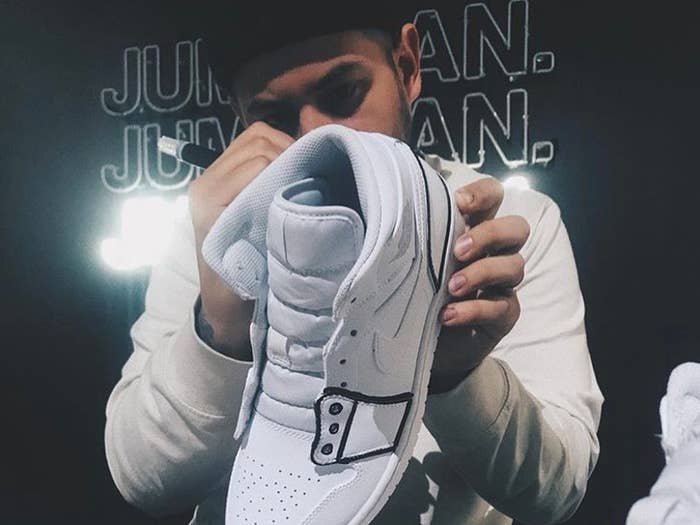 Meet sneaker designer Joshua Vides. 
His recent pop-up booth at NBA All-Star weekend showcased his unique perspective on sneaker design. Vides took all-white Jordan silhouettes and drew striking and bold black lines to outline the shoe's features. His artistic concept of 'Reality to Idea' showcases the reverse engineering of the process and brings simple sketches to life.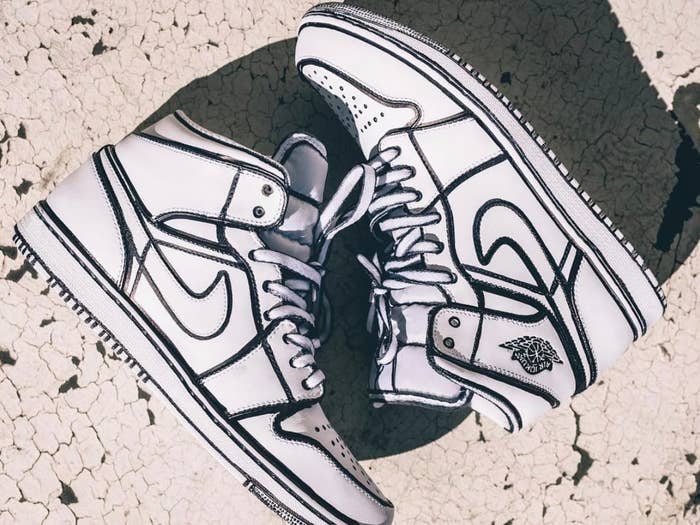 Spitting his own take on classic looks like the Air Jordan 1 and Air Jordan 3, he just so happened to catch the attention of the forefather of Air Jordan sneaker design, Tinker Hatfield. Armed with nothing but a black marker and his ideas, Vides got the opportunity of a lifetime to sit down with Hatfield and hash out the process of sneaker design.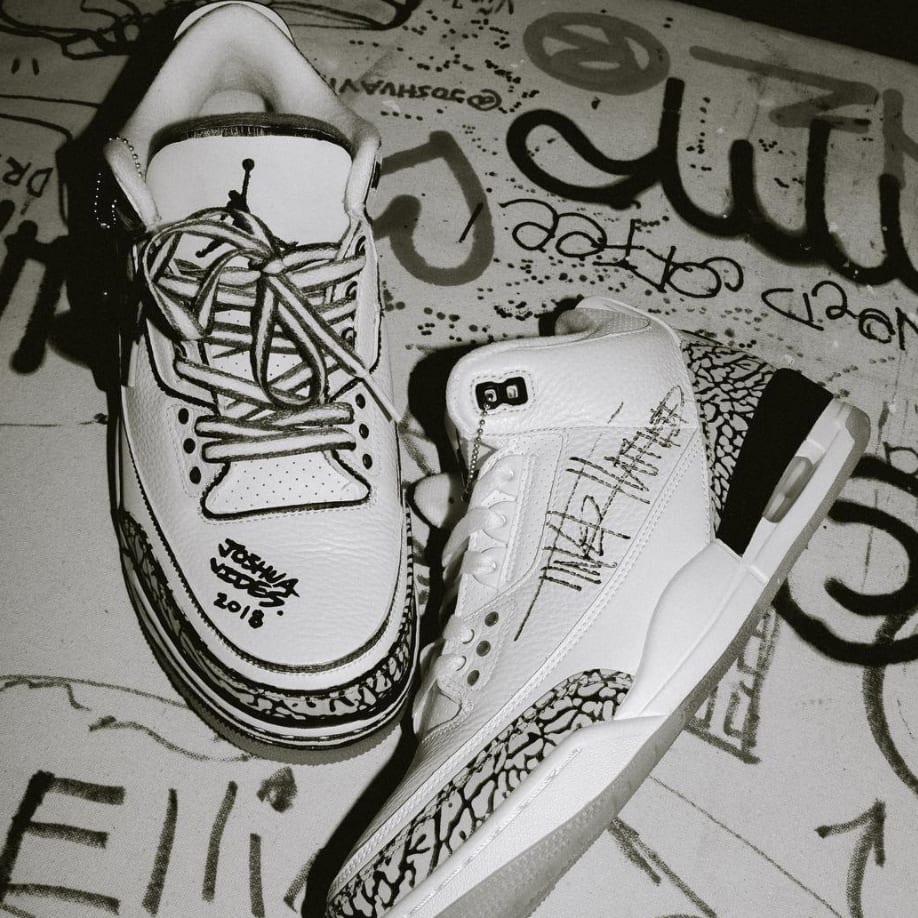 "I love what you're doing. Because you're actually highlighting the thought process of composition," Hatfield told Vides. "And I love that. I dunno, a good shoe always looks nice when you see those lines called out a little bit. If it's a lousy design, then it would be a mess. Too many lines. Or maybe lines that just don't really work well together. So this is really fun to see this, because it is sort of the reverse process. He's reversing the process where he's designing like the original sketches. But he's doing it from a different perspective — I don't even know how to describe it. But I love it."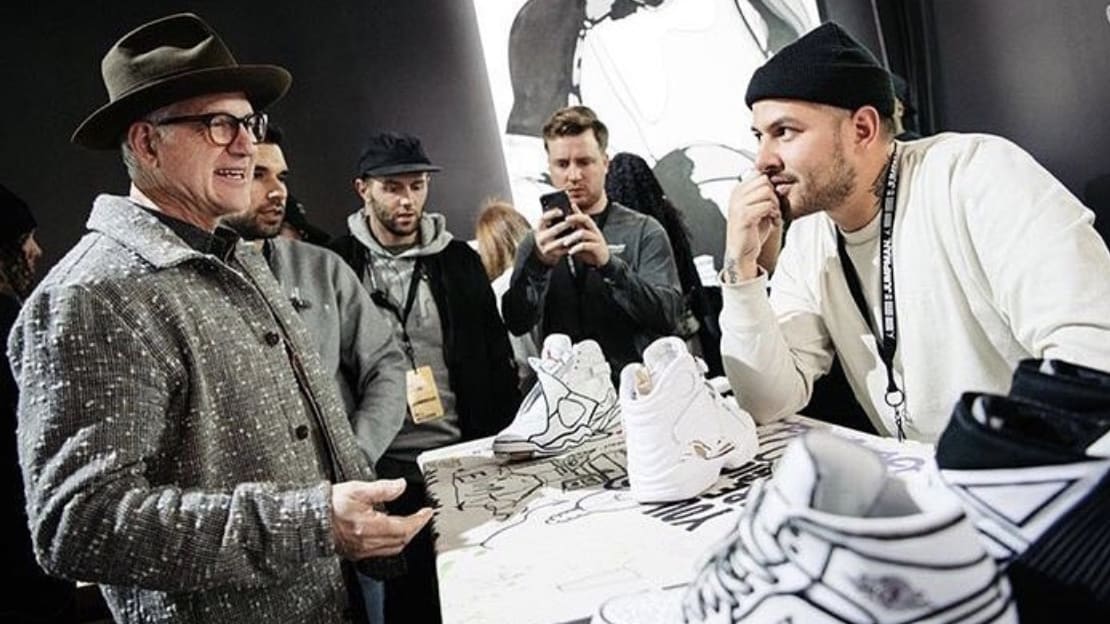 Visit air.jordan.com to read the rest of the conversation between Hatfield and Vides.