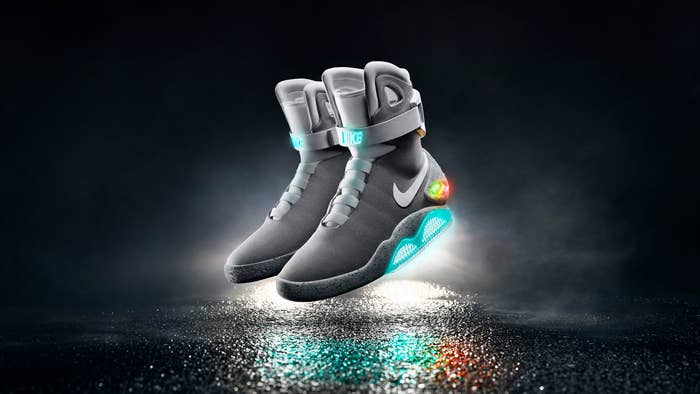 The first sneaker was created by the U.S. Rubber Company in 1892 and had a rubber sole, canvas upper, and was secured by a pair of white laces. Sneakers have changed a lot since then: We've made shoes out of foam, knits, put air bubbles in soles, had sneakers designed with technology from NASA, BASF, and 3M. They've made slip-on sneakers, ones that look like socks, and others that make you run faster. Sneakers even light up and some tell you how good you are at working out. Through most of it, excluding the slip-on shoes, they've all had laces. It's an effective way to make sure that a sneaker doesn't fall off your foot whether you're doing some specialized activity it was designed for, or just walking around. That's all about to change in the future if Nike has its way.
It all started with a far-off, space-age concept in 1989's Back to the Future: Part II, where Nike designer Tinker Hatfield outfitted Michael J. Fox with a pair of auto-lacing shoes, the Nike Mag, which would finally became a reality in 2016—complete with a self-tying mechanism and a light-up heel. Nike also implemented the same technology into a much more practical shoe: the HyperAdapt 1.0, an all-purpose athletic shoe that retailed for $720. It's now three years later, and Nike's rolling out the third auto-lacing shoe, the Adapt BB, which is the first shoe that tightens itself for basketball.
The sneaker's fit can be adjusted by hitting the buttons on the side or with a smartphone app. Pretty futuristic, yet simple stuff. Nike had a worldwide event to unveil the new technology. Boston Celtics forward Jayson Tatum debuted them on the court. The media went nuts for them. Jacques Slade unboxed a pair on Full Size Run. We were truly in the new millennium of sneakers.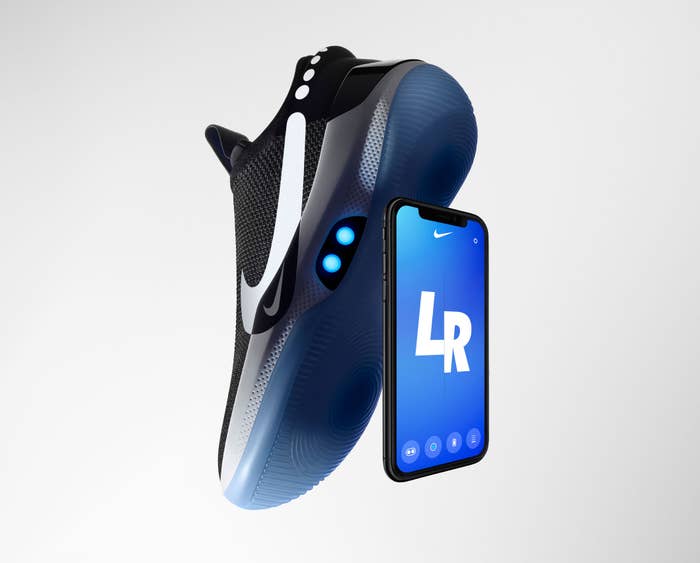 Hold up a second. The idea of auto-lacing sneakers sounds awesome, and it truly is revolutionary. Due to medical issues, some people have problems tying their shoes, like when Michael J. Fox unveiled the Mags on television. They also aide athletes, in theory, in the quest for better performance through innovation. But stop and ask this: Do we actually need auto-lacing sneakers to perform better? Does the everyday person need to eschew laces from their life like carbohydrates in search of a better self? The answer is no.
There's an obscure saying, I forgot where I heard it, but something something about not trying to reinvent the wheel. If it's not broke, don't fix it. Unless you physically need to have shoes that tighten themselves, then you're OK using laces. It looks better. It's cheaper. And it's not something that's going to fade into obscurity because it no longer serves a purpose.
We've had laceless shoes before with tightening devices that weren't laces. The Puma Disc Blaze is a divisive design with its plastic foot cover and that you could twist to make the shoe tighter or looser. The brand also took that idea and turned it into its own "auto-lacing" sneaker in 2015 that's been reworked in 2019. Reebok has shoes with its Pump technology that use an inflatable bladder that literally pumps up a shoe with a few presses of a thumb.
There's also the fact that the majority of footwear business is done off of retro shoes. People want what's old and familiar. Consumers are more excited by Jordan Brand bringing back the Air Jordan III or Adidas reissuing the Dublin than they are a sneaker that can make you fly or stand on the sun.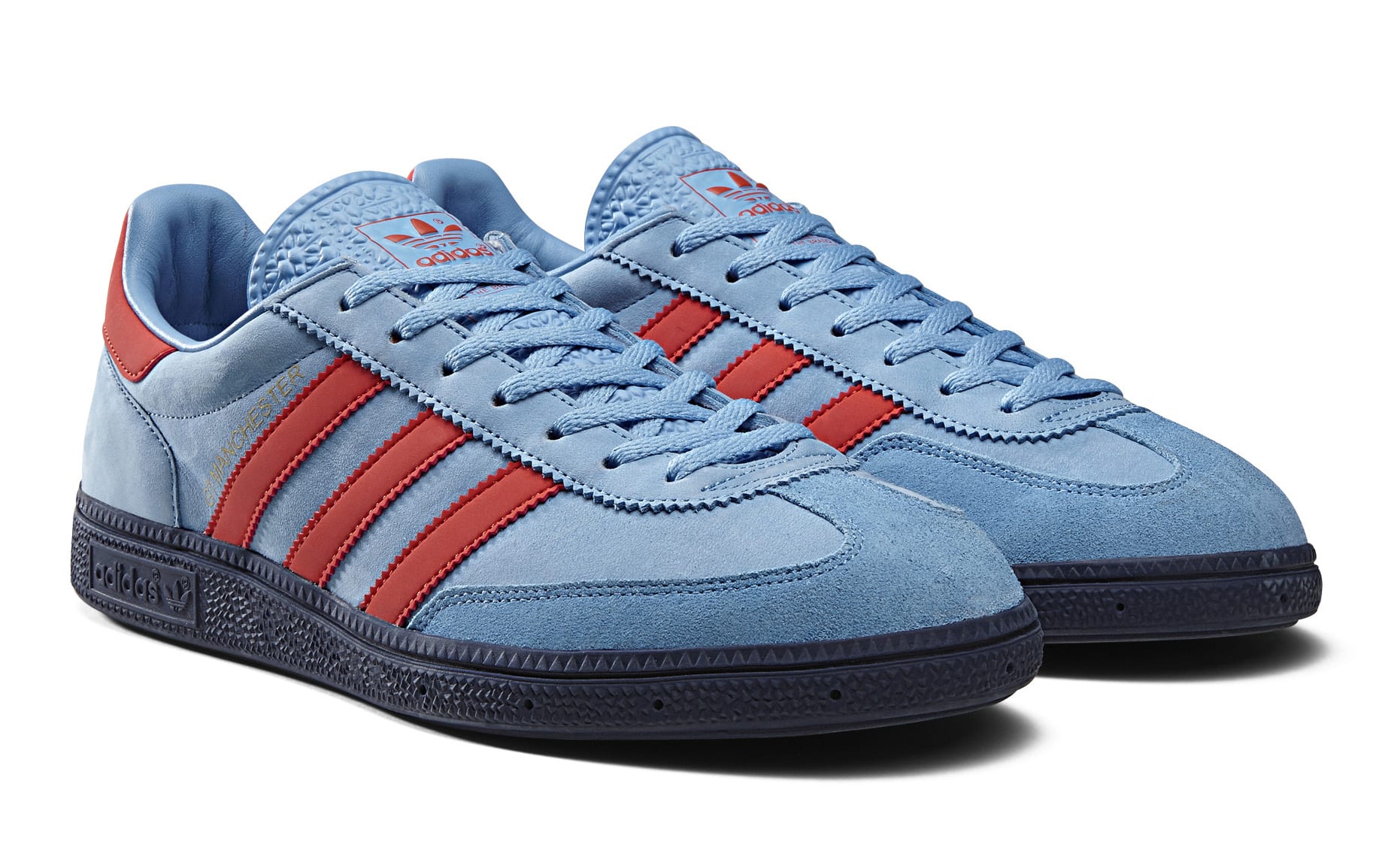 The driving focus of sportswear companies, beyond profit, is to push forward—to create the new and invest in new technologies that are going to launch them into the future and ahead of their competitors. The same way Air did for Nike and Boost did for Adidas. This is what keeps brands relevant, beyond a million other factors like marketing, bringing back the right product, giving the consumer what they need, and executing sneakers in the right way.
But not everyone wants a pair of sneakers from The Jetsons. In fact, most of us don't. If they were sold at the same price and reselling wasn't a factor or option, scientific research, done by a data company that exists in my own head, proves that people would pick white/white Air Force 1s over the Adapt BB.
I'm 1,000 percent biased, but I'd rather have a pair of suede shoes with a gum sole and call it a day than sneakers that look like they come from 3019. I know I sound old, like I'm resisting change. And maybe I am. But I don't want the industry to jump all in on something that doesn't need to exist at all.
Yes, cleaning laces are a pain in the ass. Yes, they become untied. Yes, it sucks to reach down to tie them again, especially as you get older. But I want a sneaker that looks like a sneaker. There's a beauty in the simplicity of sneakers that were designed before the advent of 3D CADs and all that jargon that I don't understand. Ignorance on my side? I'll admit that. But to act like a sneaker that's controlled with the push of a button makes someone play basketball better is ridiculous. If we're talking about shoes accidentally falling off or J.R. Smith untying them at the free-throw line, then sure. But that's such a small fraction of the game. And I'm not here to comment on basketball anyway.

Just because something is new and expensive doesn't make it better than its predecessor, or cooler for that matter. It reminds me all of Mr. Dink in Doug, touting his latest purchase as "very expensive," only to have it go haywire and self-destruct moments later. You look the same way if your new-found sneakers whirr and wizz and make the upper compress around your forefoot.