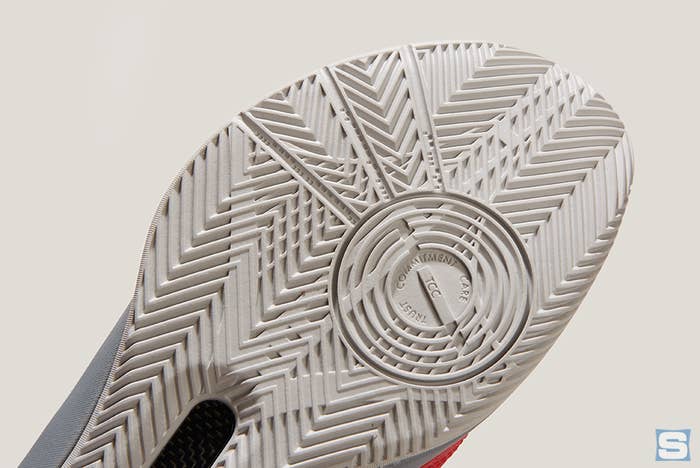 It's no secret that the bible verse Philippians 4:13 and Stephen Curry's sneakers have a long history together. Even before a part of the verse, "I can do all things," was inscribed on the heel of the Under Armour Curry 3, he was writing the words on his shoes with a permanent marker.
What you may not know is that there is a more subtle nod to Curry's open Christianity on the outsole. "We put Morse code in the flex grooves and tried to play with some of the phrases that [Stephen] wanted to apply there," the sneaker's designer, Kort ​Neumann, said. "I'm not proficient in morse code. It's definitely an Easter egg."
When the message is decoded, it's a reference to another bible verse, Romans 8:28, which reads: "All things work together for those who love and serve the Lord." There's another Morse code message as well that spells out the word integrity. In addition to the Christian references, the words trust, commitment, and care are spelled out on the outsole and are the inspiration for the TCC colorway of the sneaker.