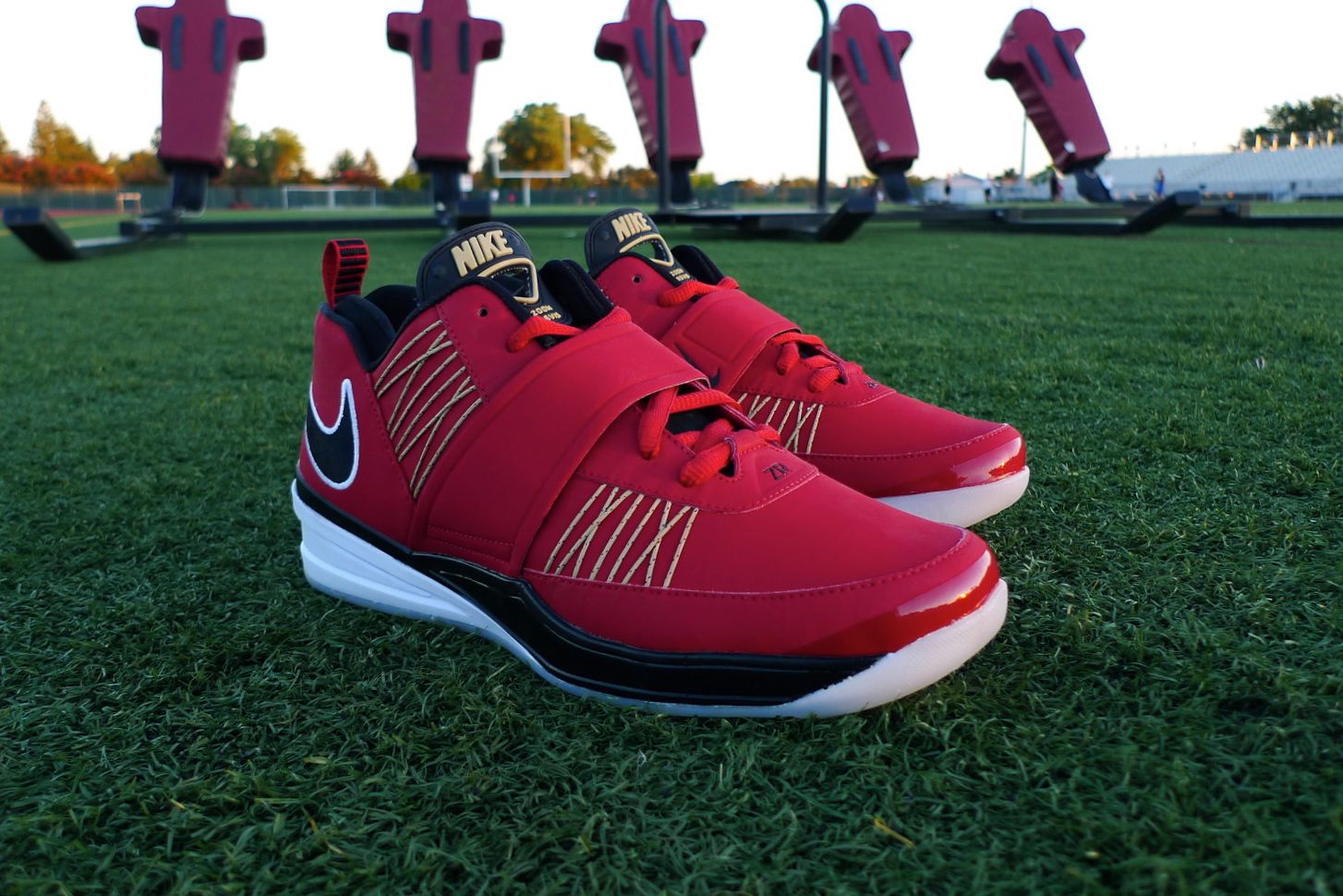 words & images // Brennan Hiro Williams
The past few weeks have seen a number of exciting Zoom Revis colorways surface, from the "Denim" and "Beauty & Essex" to the Talaria-inspired Sole Collector collaboration. Today, we take a look at the "Passing The Torch" Zoom Revis, a special Friends and Family colorway inspired by the classic Diamond Turf II. The "Passing The Torch" Zoom Revis celebrates Darrelle's rise to the top of the game, while also paying homage to the lineage of both Nike Training and the cornerback position.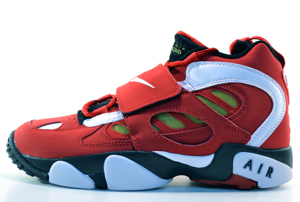 One year ago, we started working with Nike Training to develop a Sole Collector collaboration for the then soon-to-be-released Zoom Revis. Tasked with developing a special story for the project, I began to consider the cultural significance of the Zoom Revis, and immediately thought of the last iconic Nike signature shoe worn by the league's best defensive back, the Diamond Turf II. By the time the 2012 season kicked off, Darrelle Revis was already a four-time Pro Bowler, three-time All Pro selection and a Defensive Player of the Year, all in his first five seasons in the NFL. Comparisons to the game's all-time bests were well-deserved. Connecting Revis to the league's history of elite cornerbacks through the Diamond Turf II seemed like a natural choice.
Although an injury prematurely ended Darrelle's sixth season (and the development of this colorway), the Zoom Revis went on to enjoy a successful year, helping Revis through rehab while gaining a number of devoted fans along the way. As seen earlier this week, we did go on to release an official Sole Collector x Nike Zoom Revis collaboration, inspired by the Talaria running shoe. I was pleasantly surprised, though, when I learned that a small run of the "Passing The Torch" colorway was produced for friends and family, allowing the concept to see the light of day.
The story of Revis Island continues this year in Tampa Bay. This is Darrelle's era, and he'll be reminded of that every time he laces up the shoe.