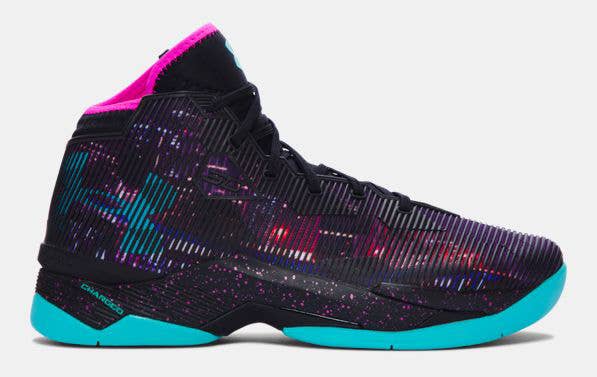 Not all of Steph Curry's Under Armour sneakers with a geographic connection relate to his current home in the Bay Area. Arriving later on this month is the Under Armour Curry 2.5 pictured here in a "Miami" colorway.
The shoe embraces the florescent lights of South Beach, pouring bright colors into its accents in a design that's faintly reminiscent of the Miami-themed stuff Nike delivered for LeBron James during his time with the Heat.
The sneaker release date on this shoe is set for Sep. 24.