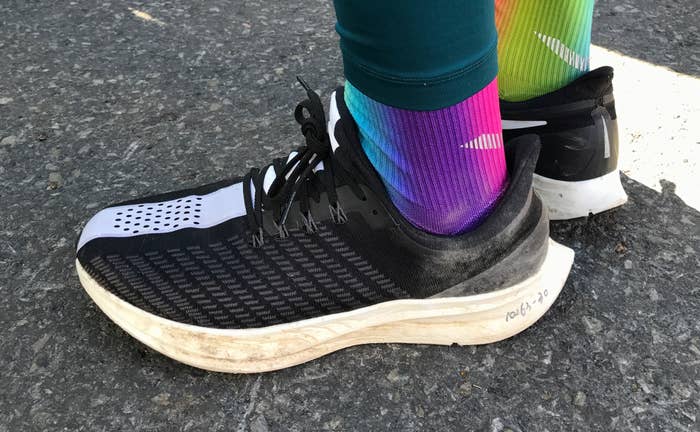 An unreleased sneaker worn by one of Nike's elite athletes hints at what's to come from the brand's performance running category. The shoe, pictured here, was worn by American-Sudanese track and field athlete Lopez Lomong over the summer.
The sneaker's sculpted sole unit is reminiscent of those found on Nike's recent Zoom Fly and VaporFly 4% Breaking2 sneakers, although one source close to the brand has suggested to Sole Collector that this is an upcoming Pegasus model.
There are already leaked catalog images of the coming Pegasus 35, and while those show a different sneaker from the one seen here, there are similarities. Rectangular patterns decorate both shoes, and the soles of the sneakers depicted in the early catalog images are somewhat close to the soles of this pair.