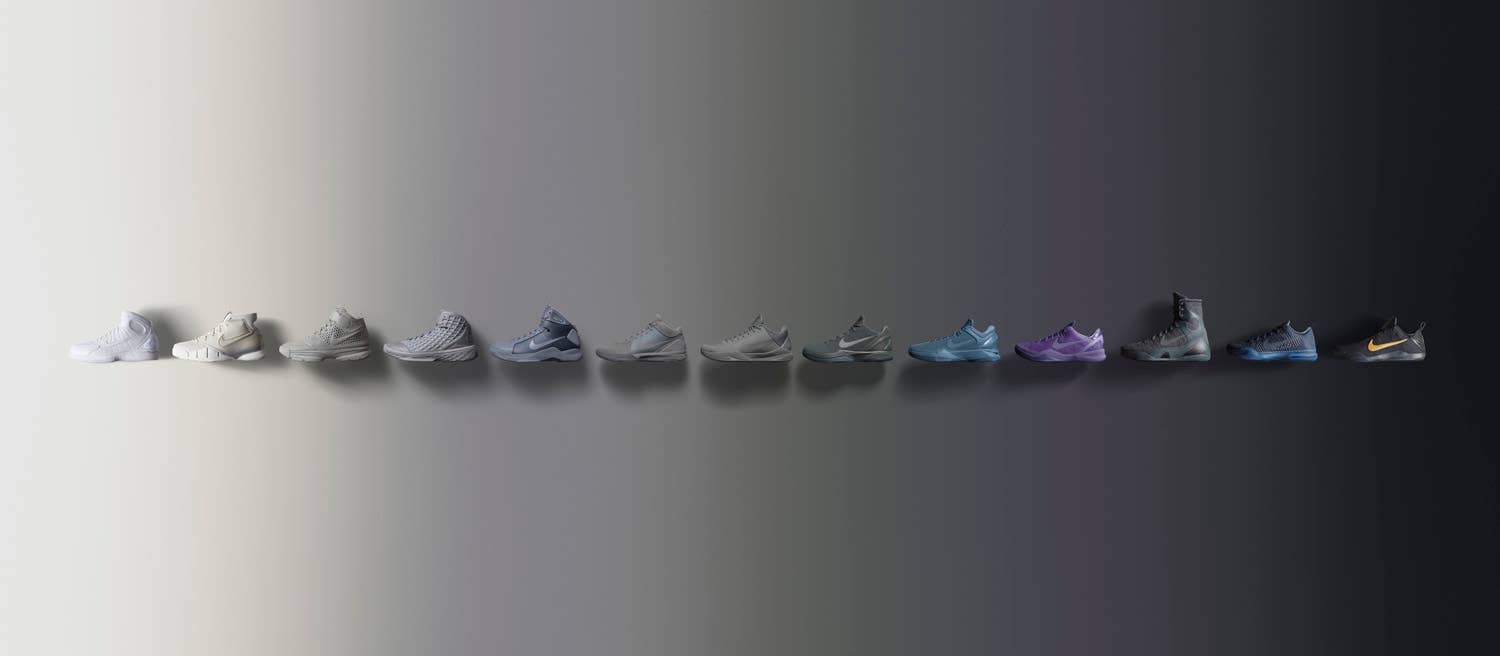 Nike will give Kobe Bryant a proper sneaker send off this season with the "Fade to Black" pack, a career-spanning series of retros that brings back almost every shoe he's ever worn in the NBA.
Today, the brand officially announced the set of 13 sneakers. Each of the shoes represents a different city around the world, with GPS coordinates on the boxes pointing to the locations. 
While Nike's press release calls this the "Black Mamba" pack, leaked images of box tags feature the "FTB" designation.
The "Fade to Black" theme, which references the practice in cinema of ending a piece through gradual darkening of a scene, is applied very literally to the sneakers. The first shoe chronologically in Kobe's career uses an off-white colorway, with successive models getting darker.
The first sneaker to release from this set will be the Nike Huarache 2K4, which Bryant wore before he had a proper signature line, on March 22. The rest of the pack will be available in limited quantities via staggered releases leading to Bryant's final game on April 13. The sneakers will release at 7 p.m. EST on the designated days.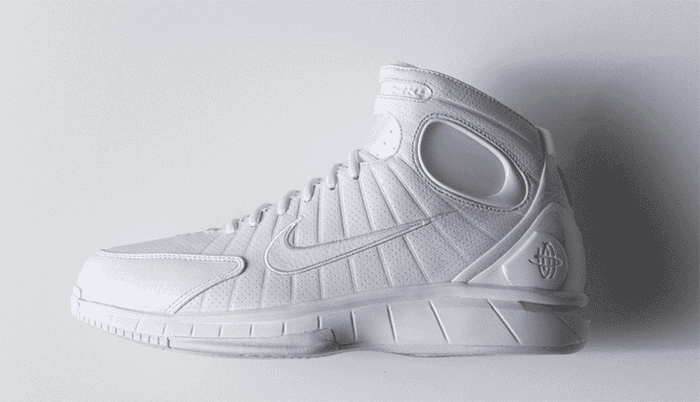 Nike's SNKRS app has full release date info for the Nike Kobe "Fade to Black" pack now:
Nike Zoom Huarache 2K4 - March 22
Nike Kobe I - March 23
Nike Kobe II – March 25
Nike Kobe III – March 28
Nike Hyperdunk 08 – March 28
Nike Kobe IV – March 30
Nike Kobe V – April 4
Nike Kobe VI – April 5
Nike Kobe VII – April 6
Nike Kobe VIII – April 8
Nike Kobe IX – April 11
Nike Kobe X – April 11
Nike Kobe 11 – April 13