1.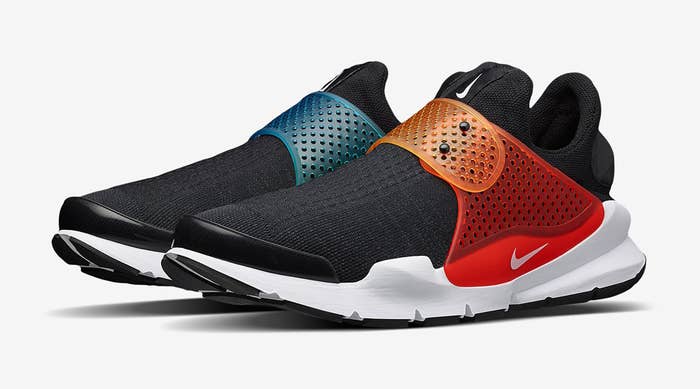 by Brendan Dunne
Nike's Be True collection, which celebrates inclusivity in sport and features rainbow palettes tied to the LGBT community, has ruffled some feathers in Russia.
St. Petersburg City Duma Deputy Vitaly Milonov, a conservative lawmaker who has rallied against LGBT causes before, says that the sneakers and apparel included in the capsule are "gay propaganda," which was banned by Russia in 2013.
Milonov is rallying against the #BeTrue collection despite the fact that it isn't actually available in Russian stores, as reported by the International Business Times. Still, he claims that the collection is aimed toward teenagers who are susceptible to the "perverted values" of Nike's pride message.
Nike stood behind the cause of the shoes and apparel in a response statement:



"Nike does not discriminate based on sexual orientation, sex, nationality or age," a Nike spokesman said in response to Milonov's campaign. "Nike supports social and cultural diversity and seeks to deliver inspiration and innovation to every athlete in the world. In Russia, Nike does not request inclusion of any particular products or collections from its partners. The stores decide themselves which products they want to stock."