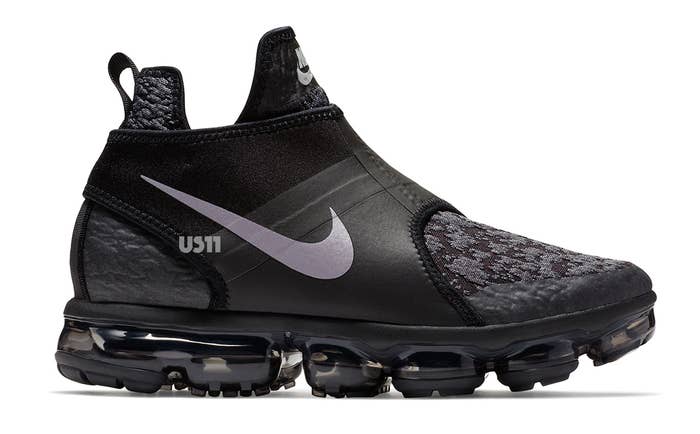 Almost immediately after the Air VaporMax released, Nike announced plans to scale the VaporMax tooling and create more models with the super bubbly sole. Among those will be the Nike Air VaporMax Chukka Slip, a new shoe that leaked this week.
The shoe extends the height of the original VaporMax runner and strips the laces off, replacing them with a shroud piece.
Less liberal remixes of the VaporMax include the recently debuted laceless inline one and another that has an elastic band across the midfoot in lieu of laces.
These Nike Air VaporMax styles branching off from the original will soon include a collaboration: Nike design partner Acronym is said to be working on a moc version.