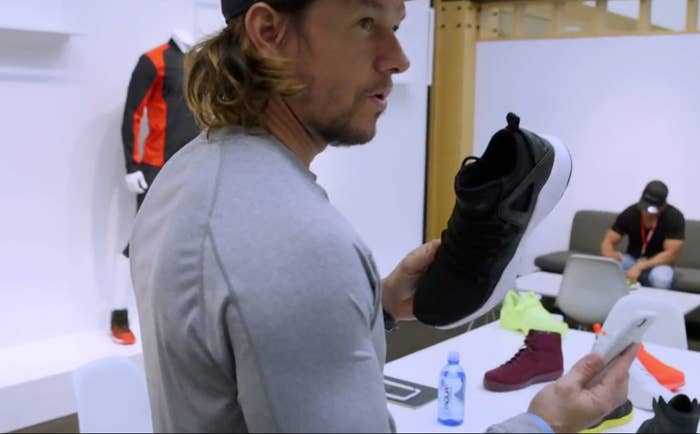 How will Jordan Brand follow up its sought-after designs created in collaboration with tastemakers like Don C and Drake? By giving Mark Wahlberg his own shoe. In the latest episode of Wahlburgers, the reality show focusing on the business ventures of Mark and his seemingly infinite siblings, the most popular member of the family heads to Nike's headquarters to work on the model.
It sounds like the shoe will be more of a promo-only thing and not a retail offering, and will likely make use of the Jordan Formula 23 trainer.
In the episode, Wahlberg also mentions a more ambitious plan for his own sportswear imprint under the Nike umbrella.
"I wanna tell Phil Knight and Michael that, you know what, I want to do my own line of workout apparel for the everyday guy," he says while heading out to Nike HQ in a private jet. It's not clear whether he actually ended up discussing this plan with the brand, but one imagines it's not going to be too easy for Wahlberg to get Nike's semi-retired co-founder into a pitch meeting.
Wahlberg has somehow managed to forge a fruitful relationship with Jordan Brand that has resulted in some very impressive exclusive sneakers for the actor.