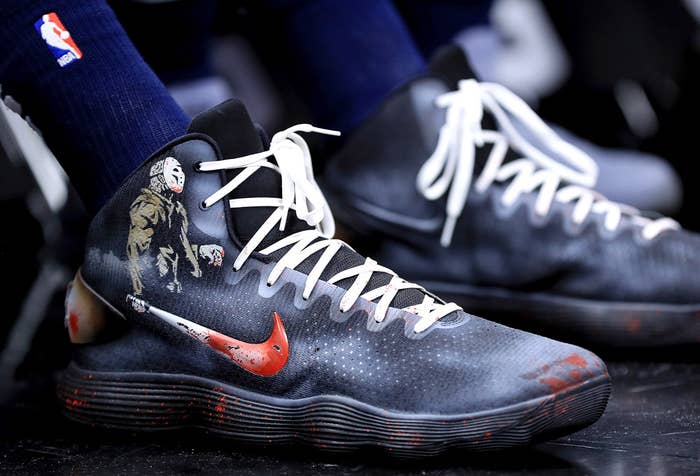 Minnesota Timberwolves center Karl-Anthony Towns got a head start on Halloween on Monday by lacing up a frightening pair of custom sneakers for last night's game against the Heat. His was a pair of the Nike Hyperdunk 2017 with Friday the 13th antagonist Jason Voorhees holding its upper's bloodied Swoosh.
The sneakers were created by customizer @kickstradomis, who shared the pair on Instagram here. Along with the Jason character on the lateral side, the shoe has a bigger closeup of his famous mask on its medial side.
Towns is a fan of custom footwear, and has used his shoes to send political messages in the past.