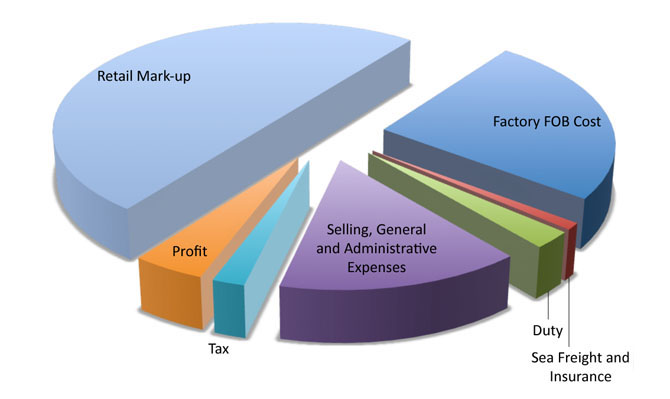 by Brendan Dunne
How much does Nike actually spend on a pair of sneakers that retails for $100? About $28.50.
Answering that is Matthew Kish of the Portland Business Journal, who got a chance to look at a breakdown of production pricing as part of a workshop for the University of Oregon's new Sports Product Management Program. The new program will likely benefit from plenty of Nike insight–it's headed up by Swoosh veteran Ellen Schmidt-Devlin and the brand has always been happy to give back to the school where it started. The information comes via Steve Bence, Nike's Director of Global Transition Management.
These figures are of course based on averages, as costs on production for individual sneakers is going to vary based on materials. According to this chart, it costs Nike an average of $28.50 to make a sneaker that will retail for $100. That sneaker will be sold to wholesalers at $50, meaning Nike will get back $21.50 (the profit on this comes to $4.50 after SG&A and taxes). This cut for Nike will of course increase in their direct-to-customer channels of retail.