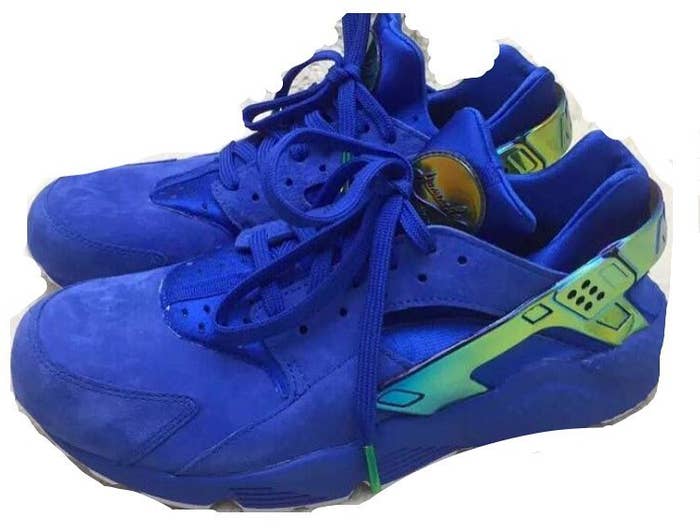 The Nike Air Huarache has always been an unconventional sneaker with respect to branding, the shoe ignoring Swooshes for the most part and instead using the unique Huarache logo.
On this pair, a sample that's so far without a release date, even the Huarache logo is ditched for something different on the tongue. There, an iridescent patch reads "Huarache by Nike" in a shade matching the shiny one of the heel clip.
This first leak of the sneakers is presented via photos with some rather unfortunate Photoshop work, but that's the price one often has to pay when it comes to extra early sneaker images.
Stay with Sole Collector for sneaker release date info on this shoe.