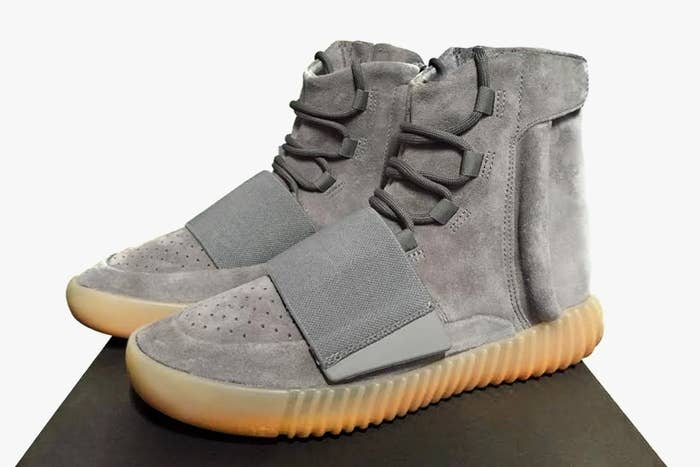 All signs are pointing to this "Light Grey" adidas Yeezy 750 Boost being next in line on the Yeezy release calendar, between Kim Kardashian's constant posting of the sneakers and the rumors about a June arrival.
Adidas hasn't confirmed anything just yet, but the brand usually waits until about a week prior to launch before delivering info on Yeezy Boosts.
Until then, previews continue to arrive. This is one of the more detailed ones, showing off the zipper on the side and the gum bottom (although shots of the glow-in-the-dark aspect of the bottom would have been appreciated).
Follow this Yeezy here for sneaker release date updates.