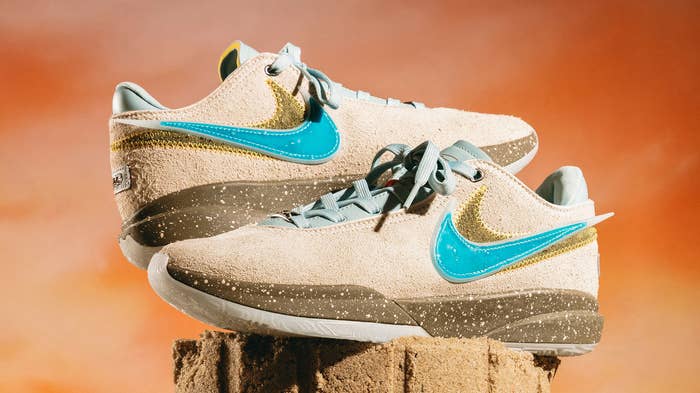 Miami and Akron-based lifestyle brand UNKNWN has officially unveiled its "Message In A Bottle" Nike LeBron 20 collaboration.
The release celebrates UNKNWN'S neighborhood basketball court and event courtyard as a host location for local communal experiences, workouts, and basketball leagues. Carrying out the theme, tan suede uppers and speckles along the midsole are symbolic of soft beach sand, while droplet-embossed aqua Swooshes represent ocean water. UNKNWN's logo adorns the tongue, a woven tongue mimics waves, pink tongues nod to the pink sidewalks of Miami Beach, and water-inspired clear outsoles glow in the dark. Additional fuzzy lace sets are likened to the twisted cotton rope used on seaboats.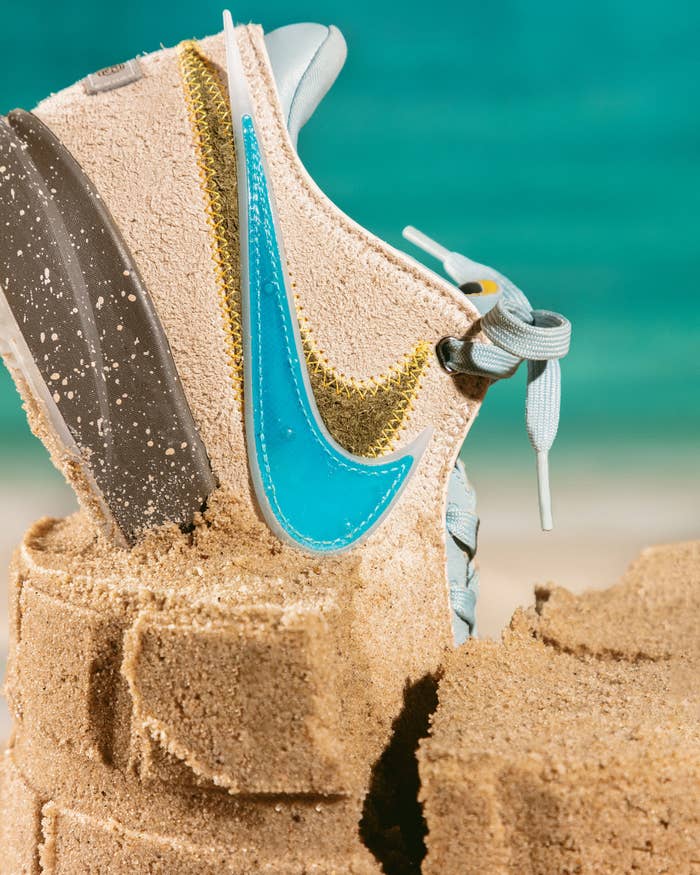 "I grew up playing ball on neighborhood courts and anywhere I could hoop, so this UNKNWN collaboration with Nike that celebrates those early days and brings the community together is pretty special," said LeBron James. "I'm proud to see the opportunities and experiences UNKNWN continues to bring to the Akron community."
Available in limited quantities, the "Message In A Bottle" Nike LeBron 20 will release exclusively at the UNKNWN Courtyard Classic in James' hometown of Akron, Ohio on Saturday, June 17. A wider release will take place at UNKNWN stores and unknwn.com on Thursday, June 22. Registration is open at unknwn.com/launches.