words // Brandon Richard
Kobe Bryant is now nine models deep into a Nike signature sneaker line that will go down in the books as one of the most memorable of all-time. However, the sneakers he inspires aren't limited to those that carry his name.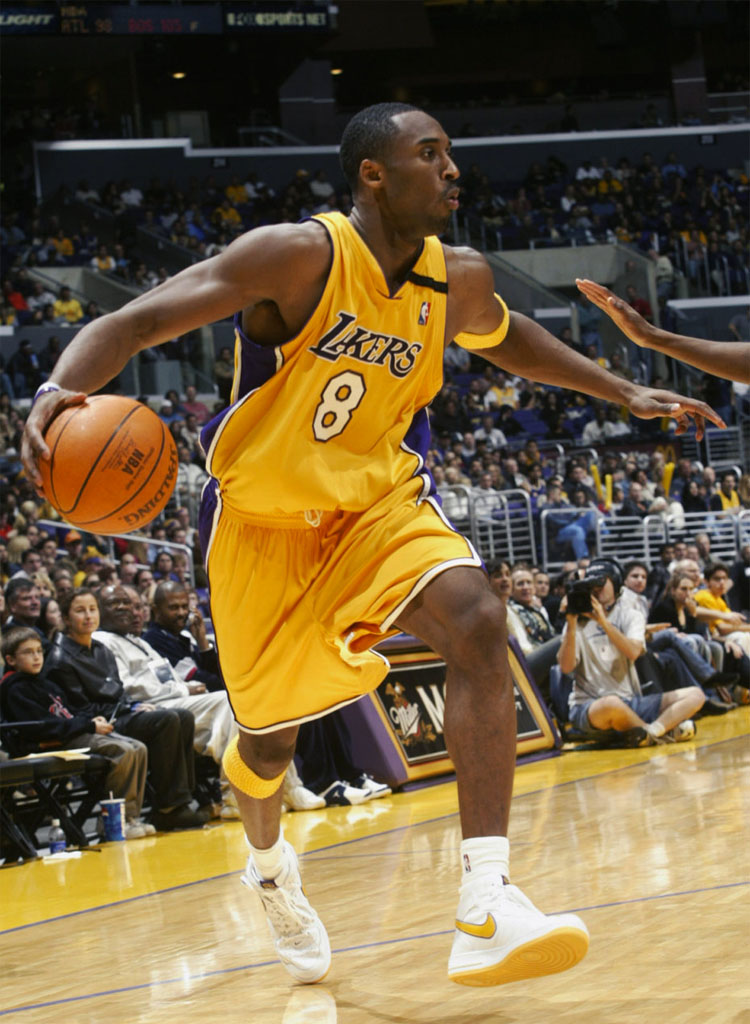 For a decade, Kobe has been closely linked to Nike's highest-selling silhouette — the Air Force 1. In fact, he was known to wear the shoe on and off the court prior to officially becoming a Nike athlete.
During his 2002-2003 sneaker free agent season, Kobe auditioned for just about every brand in the business, including Nike. Among the many Swoosh branded kicks he laced up that season were 'home' and 'away' Lakers colorways of the Nike Air Force 1 Mid. He would go on to sign a 5-year deal with Nike the following summer, so even in the smallest of ways, the Air Force 1 had a hand in delivering Kobe to Nike.
The official addition of Kobe to the Nike roster established a connection between he and the Air Force 1 that continues today. He had a variety of exclusive low-tops during the model's collectible heyday in the early 2000s. His image was used to help celebrate the 25th anniversary in 2007. He's designed his own collections and continues to be involved with the shoe's evolution.
Read on for a full rundown of the Mamba's ties to the Air Force 1.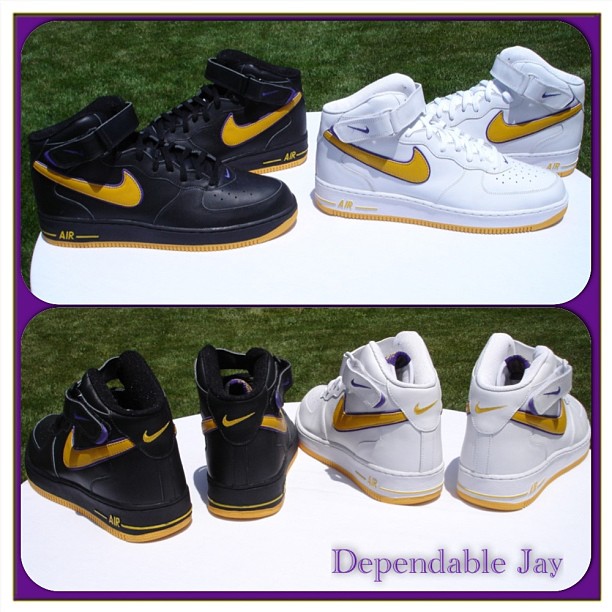 Air Force 1 Mid PEs (2002)
Kobe's first Air Force 1s were the Laker-themed Mid PEs he wore during his sneaker free agency season in 2002-2003.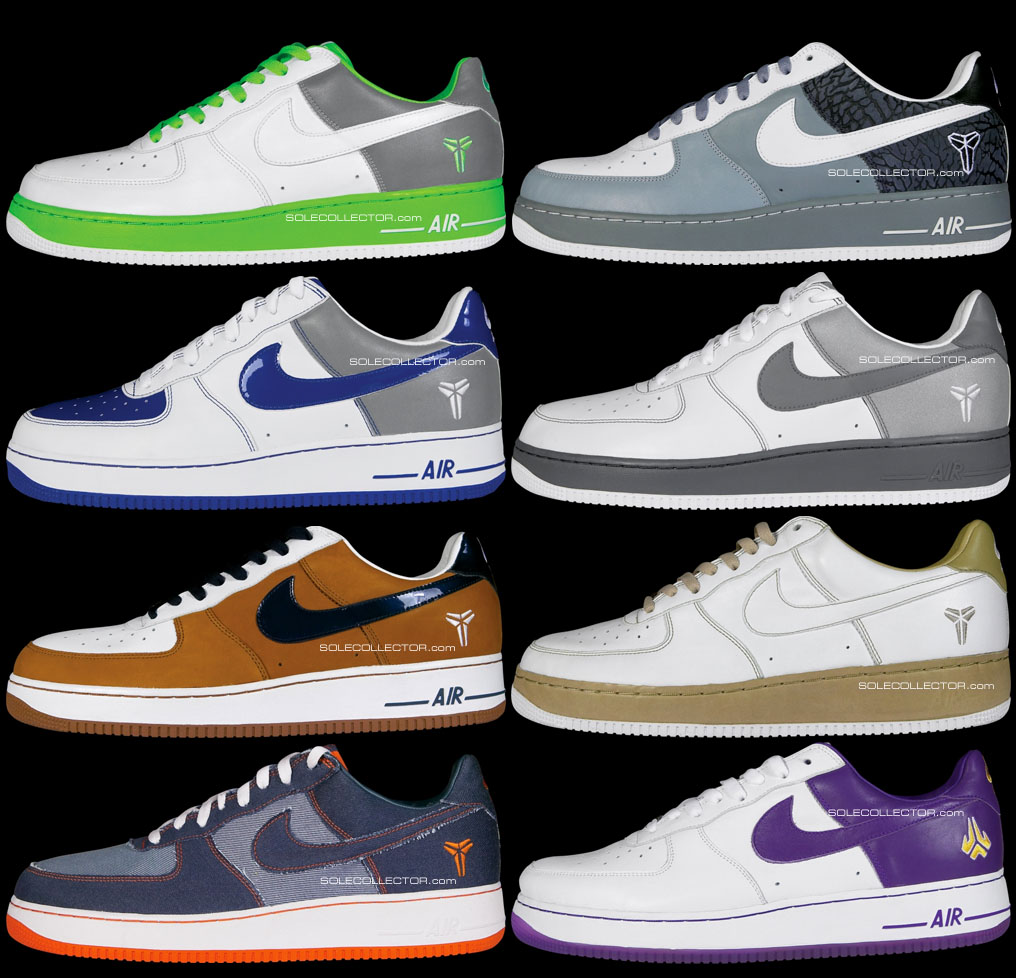 Air Force 1 Low PEs (2004 - 2006)
In Kobe's early days with Nike, they often laced him up in exclusive colorways of the Air Force 1 for off-court wear.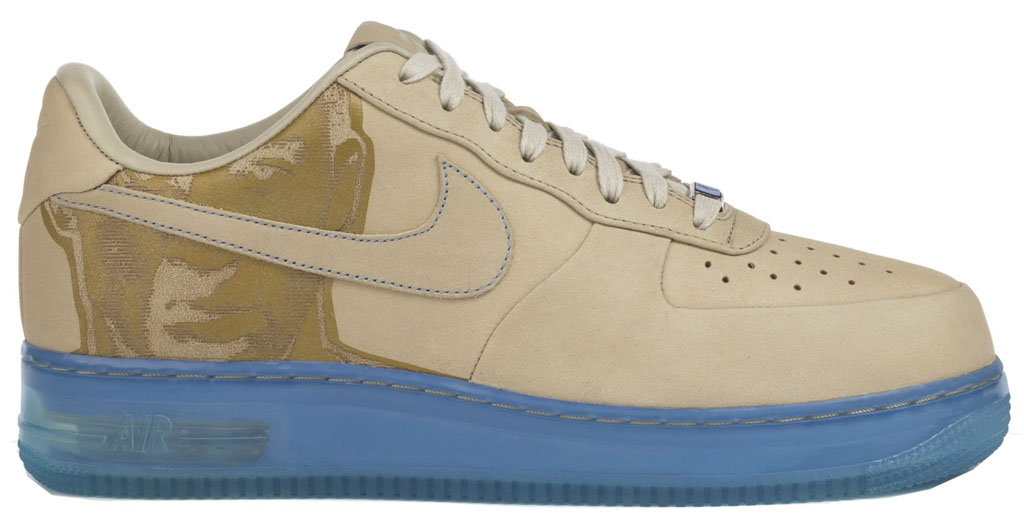 Air Force 1 Supreme (2007)
As part of the iconic model's 25th anniversary, Nike Sportswear rolled out this Kobe emblazoned Air Force 1 Supreme.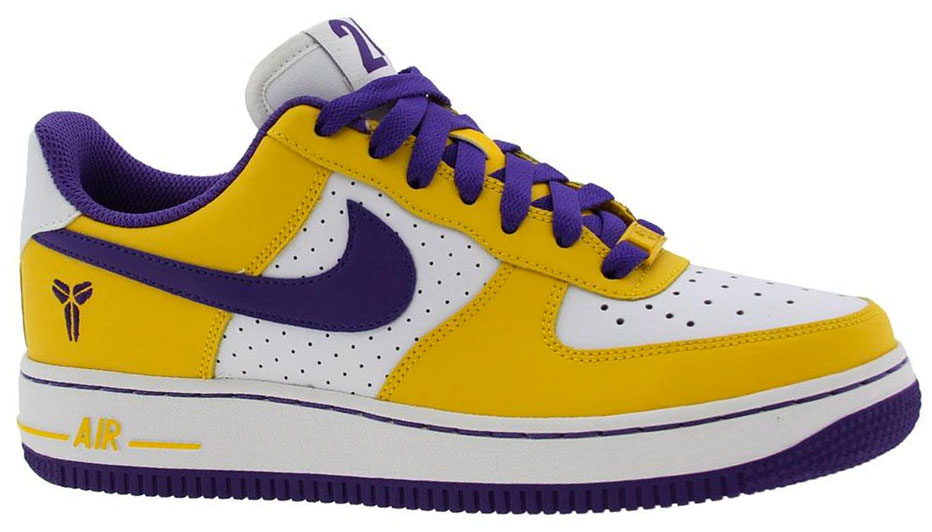 Air Force 1 Low GS (2009)
Much to the chagrin of Kobe's older stans fans, this Air Force 1 dropped exclusively in gradeschool sizes in Fall 2009. The PE-style design featured Kobe's number '24' on the tongue tag and his logo on the lateral heel.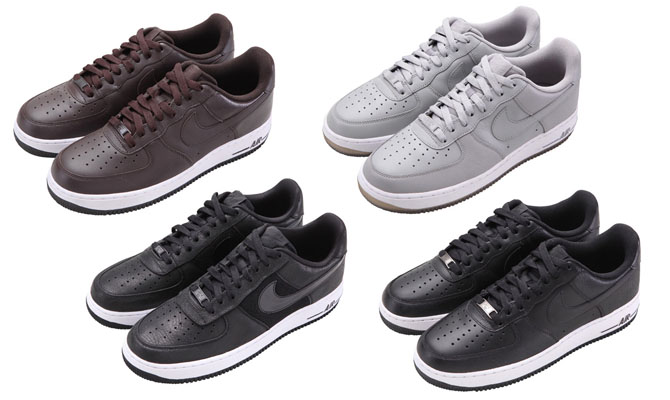 Kobe Bryant x Nike Sportswear Collection (2011)
Celebrating Kobe's status as an international icon, Nike teamed up with the hoop legend for a footwear and apparel collection in early 2011. Included in the collection were four simple Air Force 1s with single-tone uppers.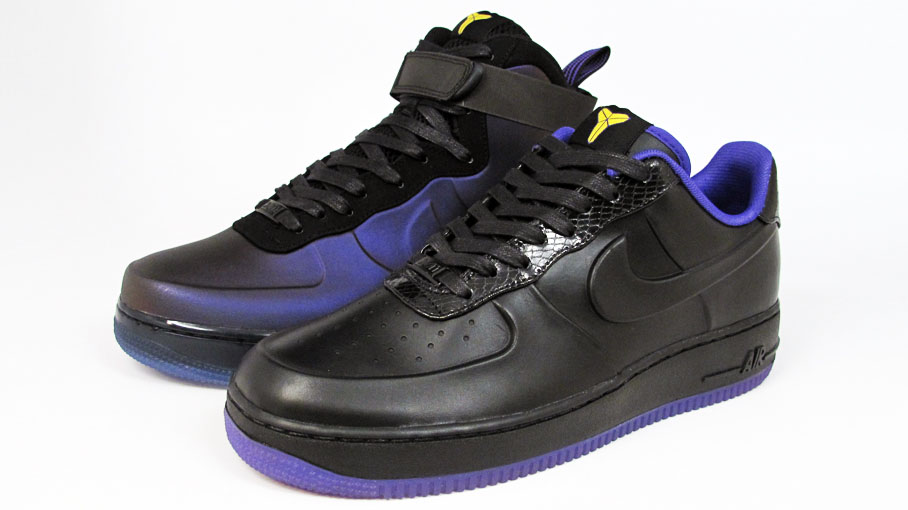 Air Force 1 Foamposite High & Low 'K.O.B.E.' (2011)
As Kobe was preparing to launch his Robert Rodriguez directed short film ahead of the 2011 All-Star break, Nike celebrated with a K.O.B.E. footwear and apparel collection. Included, high and low-top Air Force 1 Foamposites in purple accented Kobe colorways.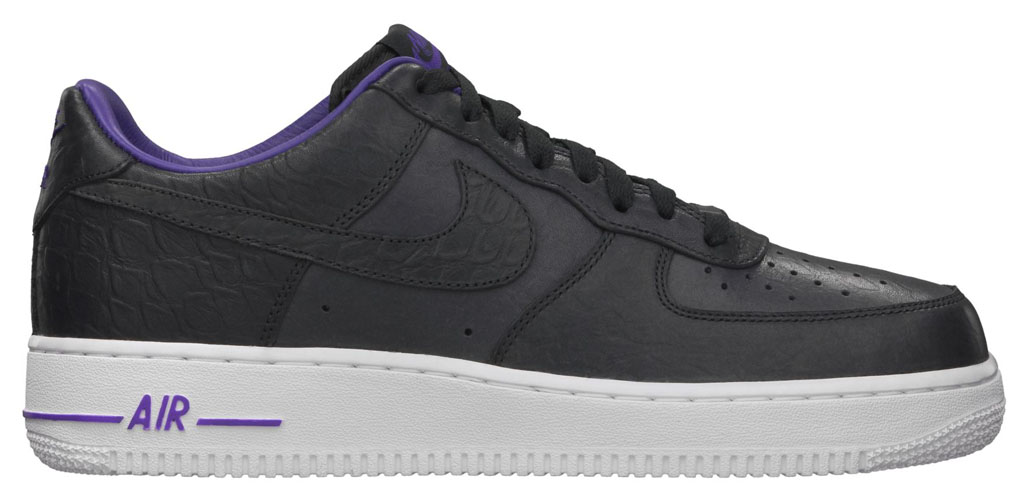 Air Force 1 Low Premium 'Kobe' (2012)
During Spring 2012, Nike Sportswear paid homage to Kobe and LeBron James with premium Air Force 1 releases. For Kobe, a pair in anthracite, with embossed snakeskin detailing and purple accents.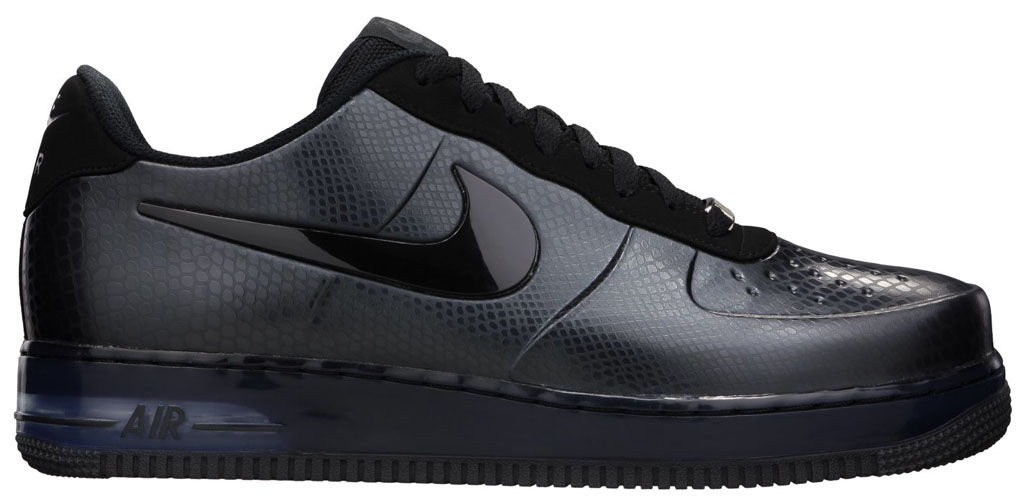 Air Force 1 Foamposite 'Year of the Snake' (2013)
To ring in the Year of the Snake, Nike Sportswear dropped a collection of footwear and apparel inspired by Kobe Bryant and his 'Black Mamba' alter ego.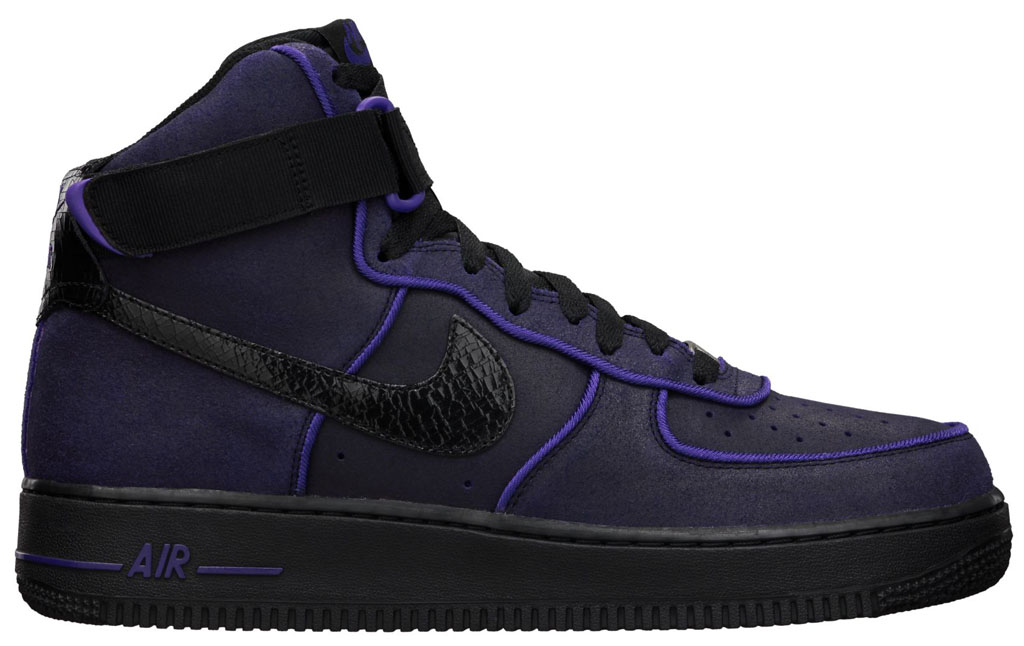 This black mamba-inspired high-top featured a distressed leather upper with unique purple rope piping and black snakeskin Swoosh branding.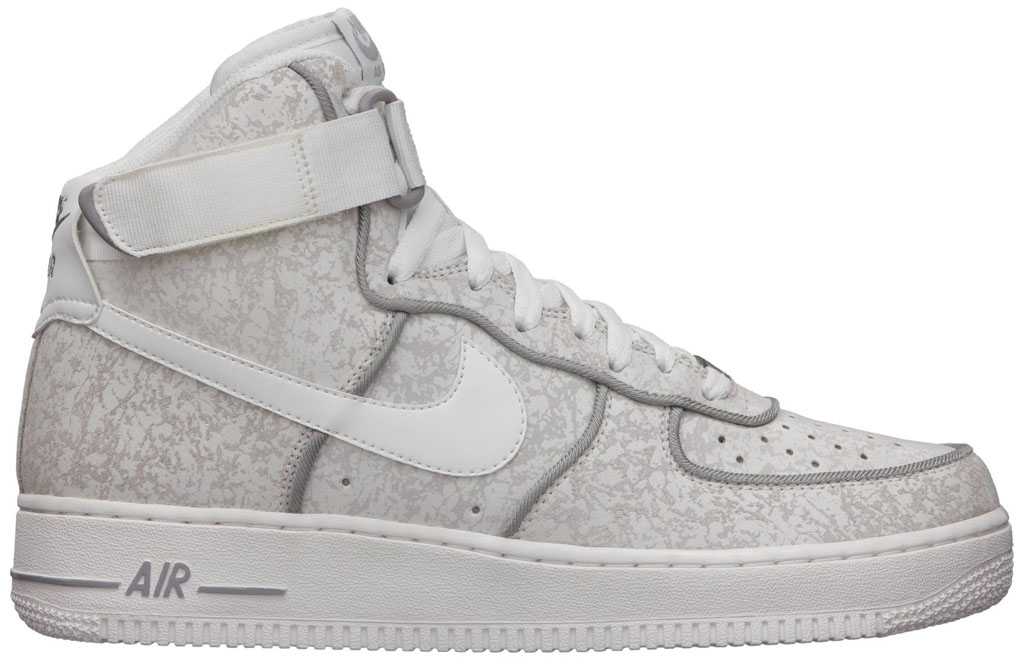 Air Force 1 High (2013)
This colorway released alongside the pair above as part of the 'Kobe Pack' in early 2013. Not as obvious in its connection to Kobe, the high-top features a summit white base with contrasting silver accents.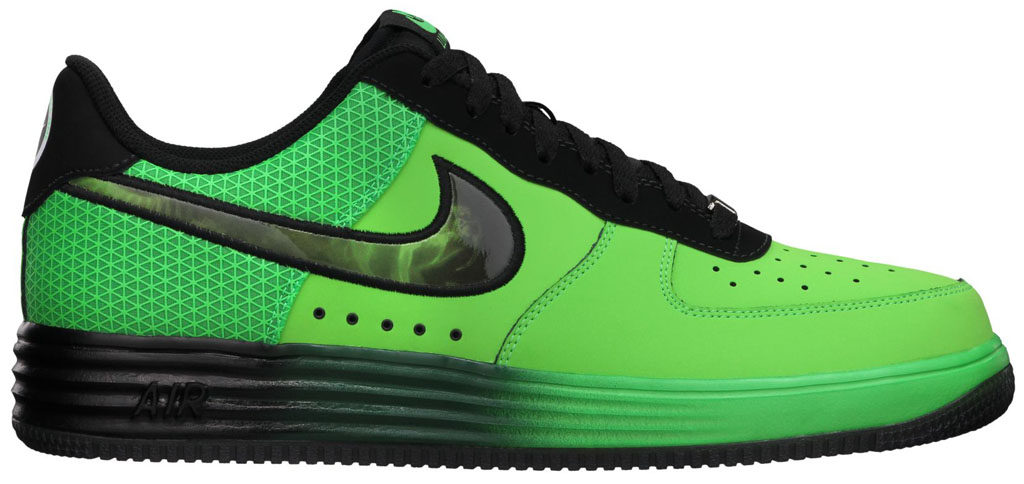 Lunar Force 1 'Superhuman' (2013)
Nike Basketball honored their three biggest stars with a 'Superhuman' collection of Hyperflights and Lunar Force 1s in early 2013. Kobe's green Lunar Force 1 represents his unparalleled snake-like vision and awareness.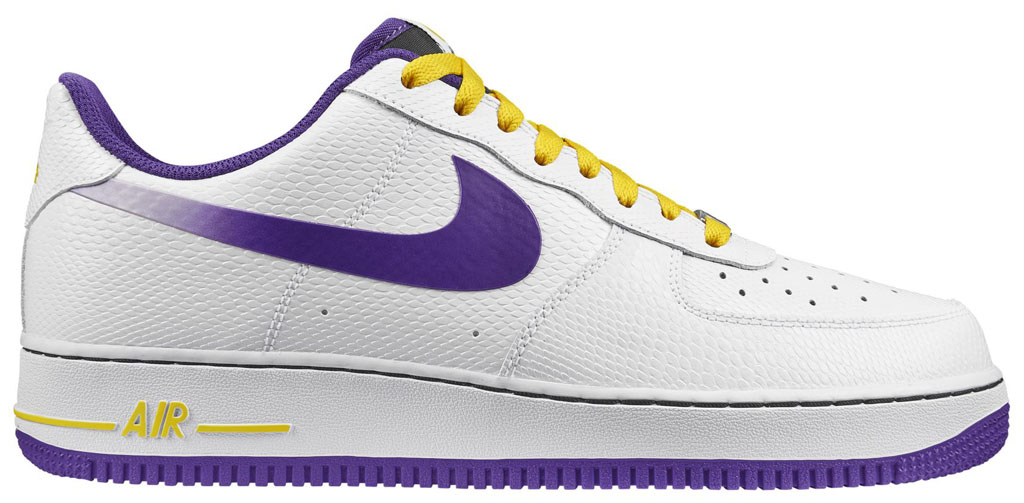 We're not sure if Nike ever came out and directly linked this colorway to Kobe, but there's an obvious inspiration behind the Laker colorway and white embossed snakeskin upper.