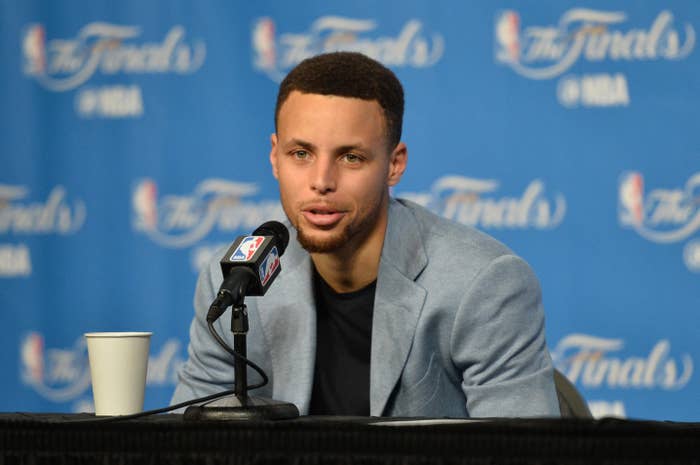 To the victor go the spoils, and in this case, an opportunity for Stephen Curry to fire back at critics of his sneakers on Twitter.
Shortly after his best outing of the NBA Finals, Curry was asked about yesterday's roast of the "Chef" Under Armour Curry Two Low during the post-game press conference. Not taking himself too seriously, Curry says he would have worn the shoes tonight had he packed them for the road trip to show everyone how "fire" they are. He added that while he did enjoy the nicknames Twitter gave his new low-tops, he likes them.
See the hilarious moment unfold in the video below.