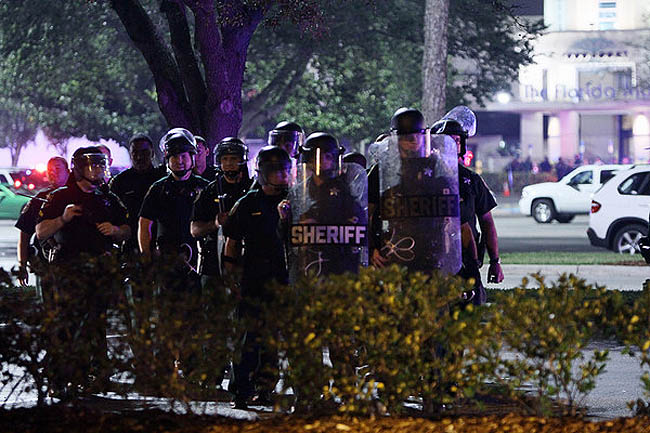 words // Brandon Richard
In sadly predictable fashion, Nike Sportswear's celebratory "Galaxy" Air Foamposite One release has turned into a chaotic and violent affair. The biggest disturbance currently being reported took place at Orlando's Florida Mall, where police dressed in riot gear were called to the scene in an effort to control the raucous crowd. 
Witnesses say the scene erupted at approximately 9:30 p.m. as hundreds of potential customers occupied the mall's parking lot prior to the midnight launch. The crowd was asked to wait across the street when the mall closed at 9:00 p.m., but an individual that made a made dash toward Foot Locker and inspired a following of hundreds. 
"I saw hundreds of people running toward me. I thought I was going to get trampled," customer Amanda Charles told the Orlando Sentinel.
More than 100 law enforcement officers were called onto the scene, including deputies on horseback, motorcycles and in patrol cars. Even helicopters with spotlights were spotted hovering above. Some reports suggest that shields and pepper spray were used to push the crowd back. When the unruly group continued to cause problems for authorities on the scene, officers and mall officially announced a shut down of the release at 10:30 p.m. and directed individuals to leave empty-handed. 
As of now, we're not aware of what plans the Florida Mall may have for a re-scheduled release. We'll be sure to update this post with more "Galaxy" fallout as new information becomes available.
--
This news is being reported not to glorify the situation, but as a reminder of what happens when our desire to own these highly sought after sneakers is taken a step too far. If you plan on being a part of a Foamposite line this weekend, be sure to think smart and be sure to think safe!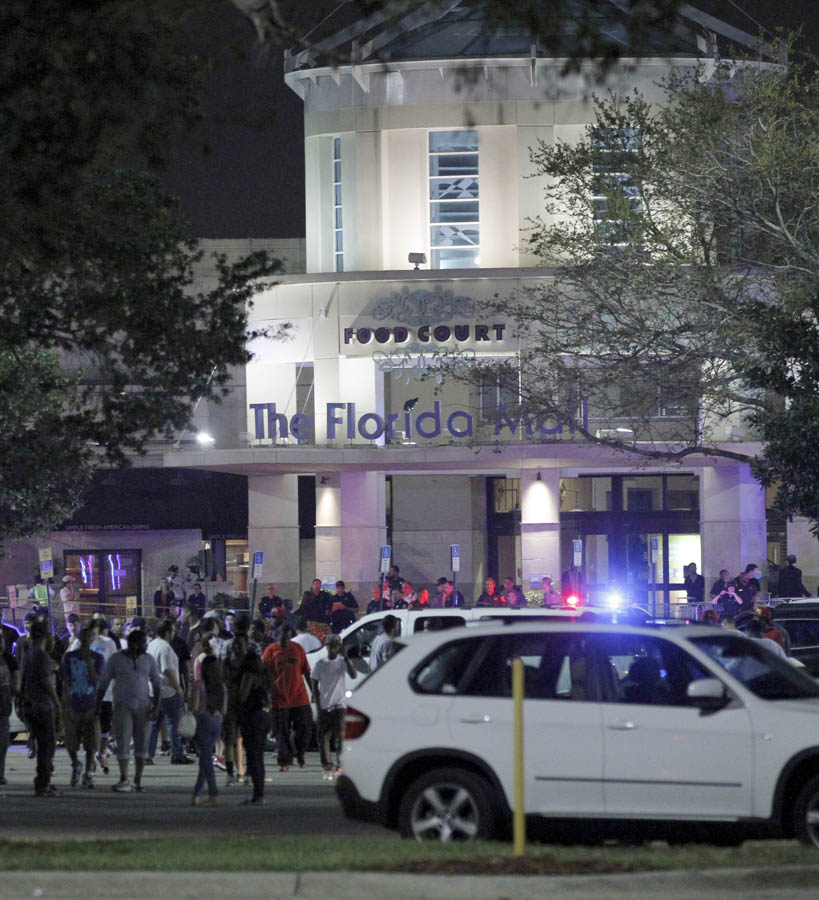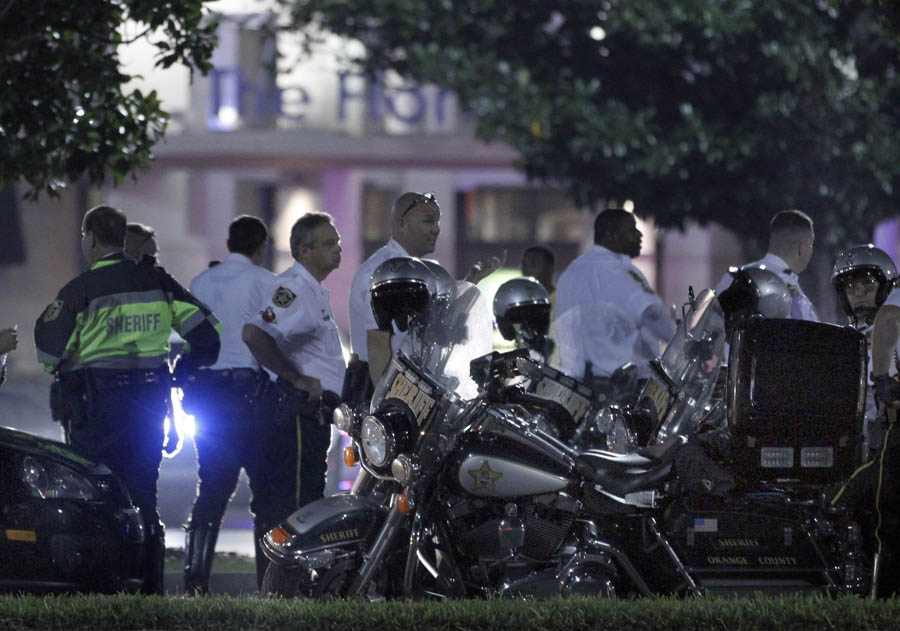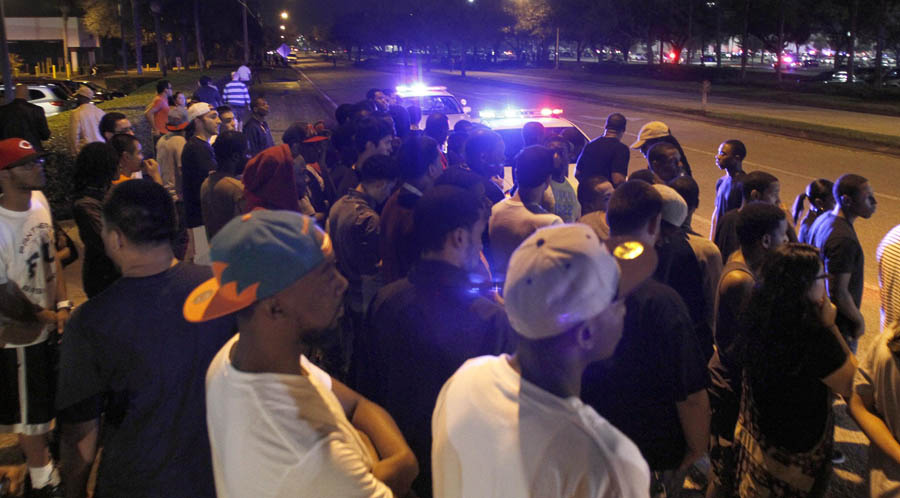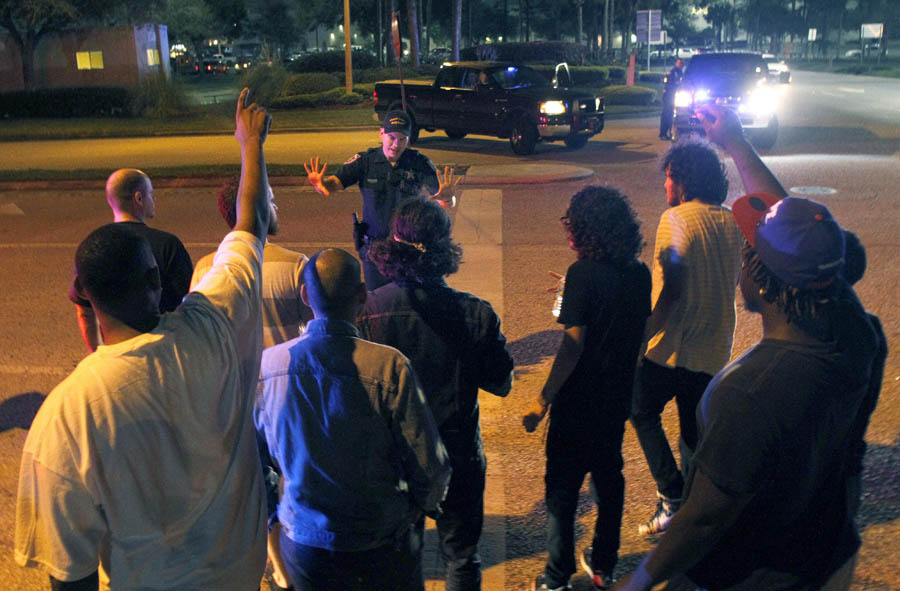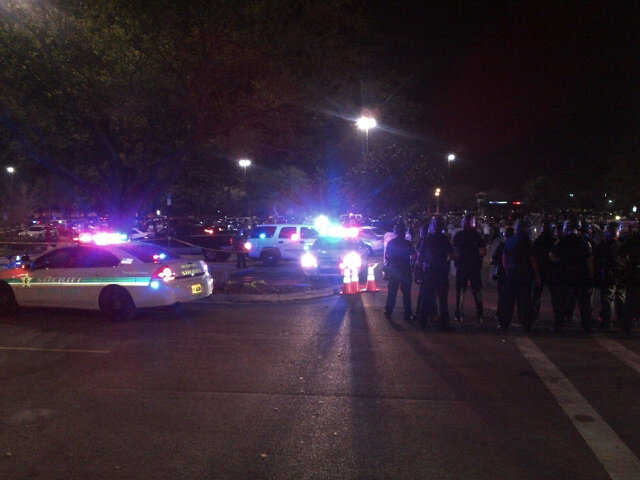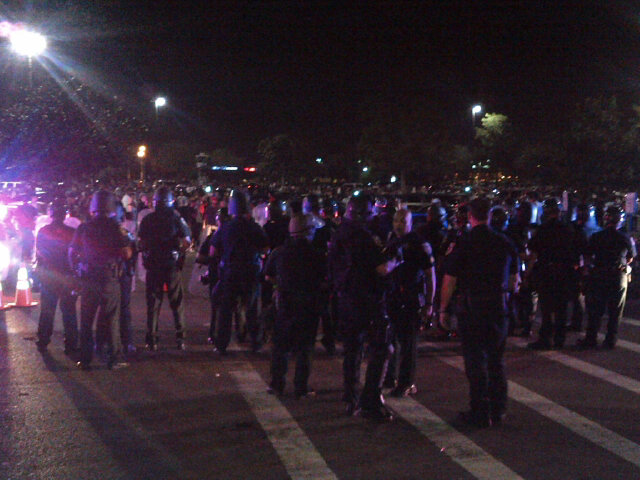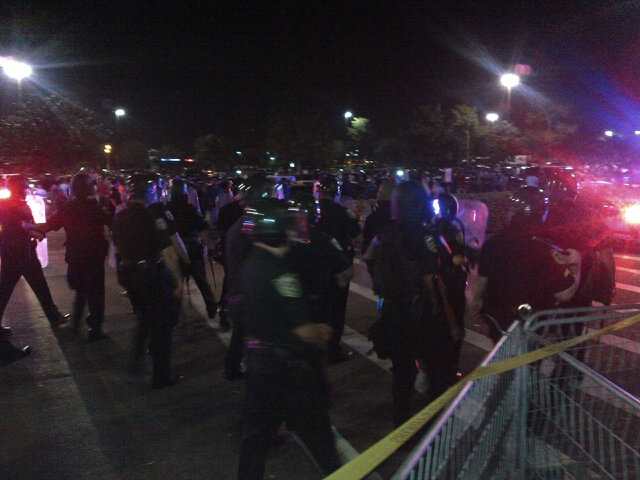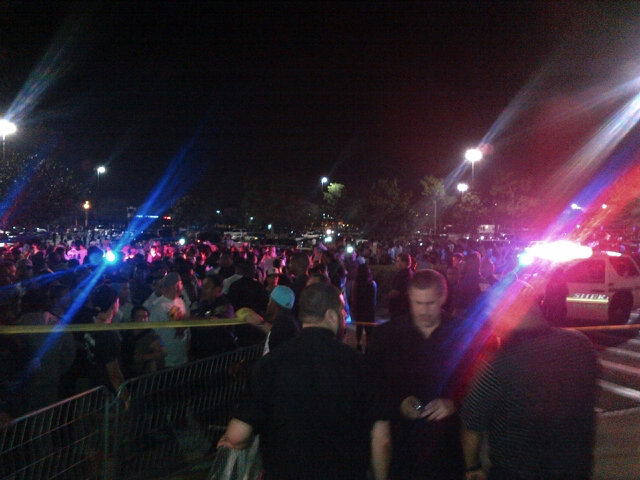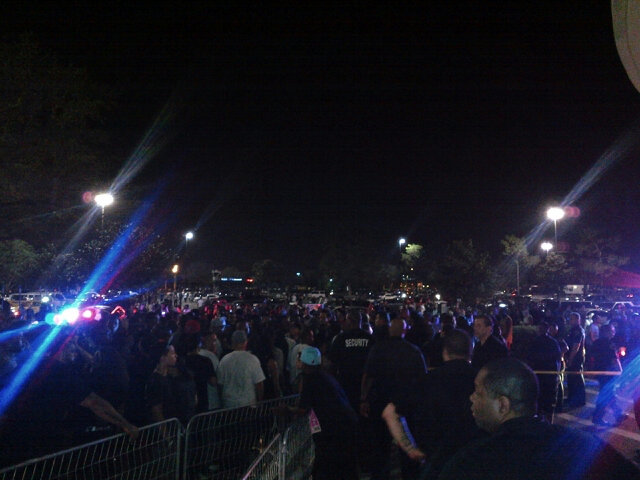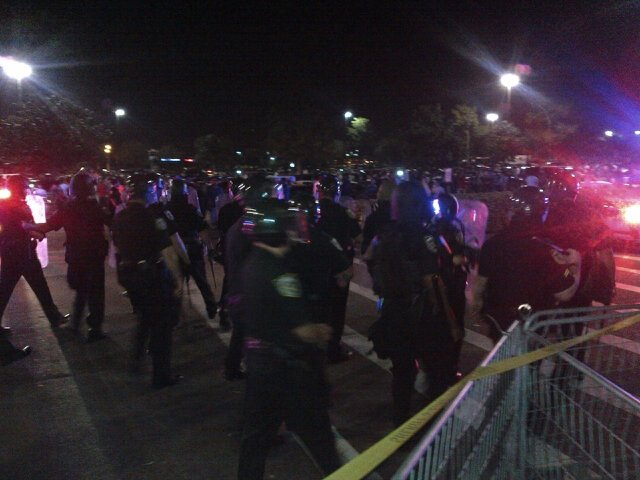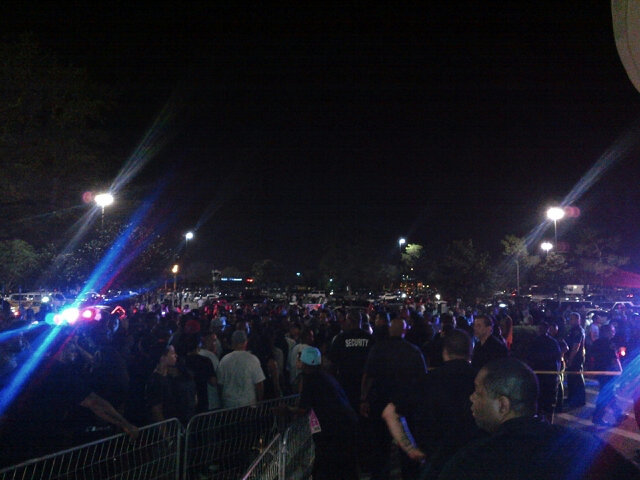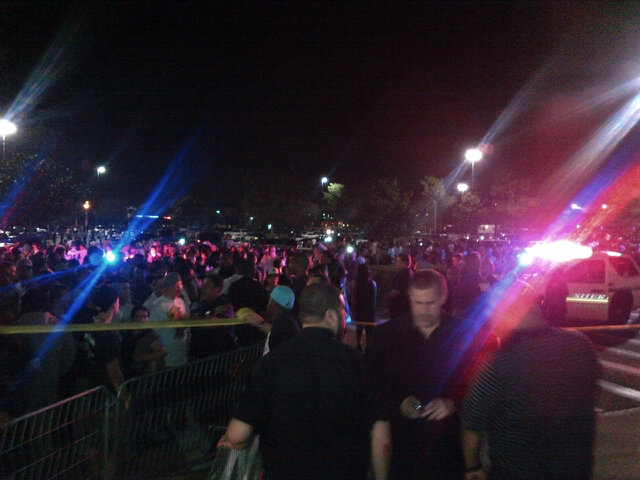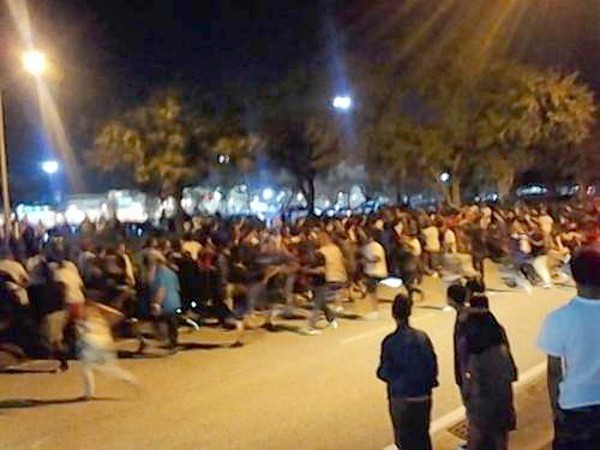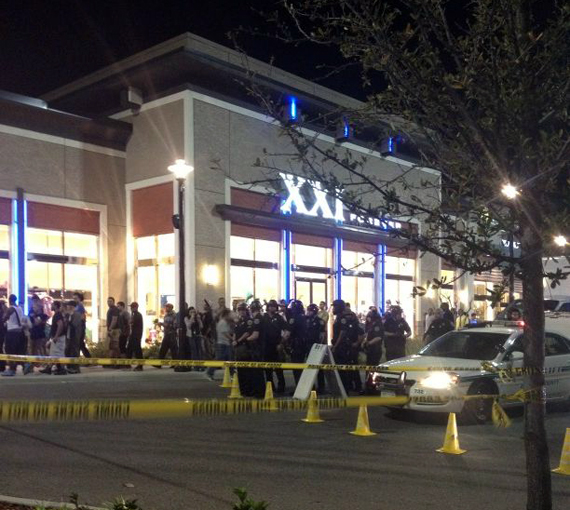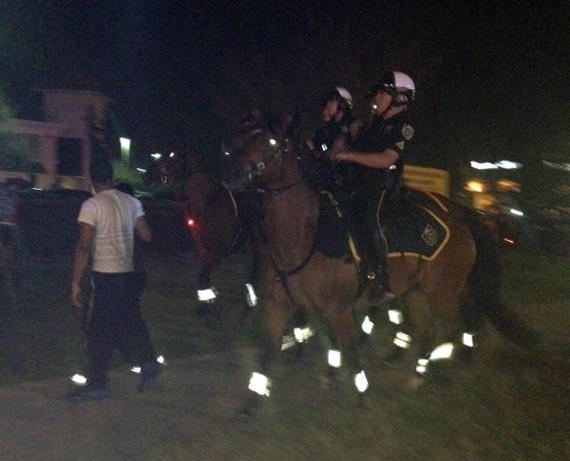 images via @DJClarkKent, @OmegaJai