1.
by Brandon Richard
Last season, it was Atlanta Hawks point guard Jeff Teague who was supposed to stun the sneaker world by playing a game in a pair of adidas Yeezy 750 Boosts. However, due to an ankle injury and lingering health concerns, he opted against it. Leave it to Swaggy P to throw all caution to the wind.
Nick Young, who once said he'd play a game in a pair of Nike Mags, took the court tonight in the next best thing — the Yeezy 750 Boost. Some fans speculated that he'd just wear them for pregame warmups, but he's actually playing in them right now.
This season, P.J. Tucker has worn several pairs of Nike Yeezys, but Young is the first NBA player to lace up the more lifestyle-specific adidas version in a game, definitely living up to his nickname.
2.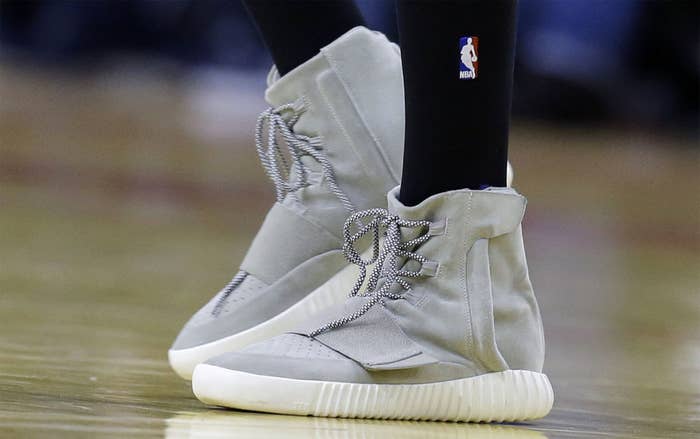 3.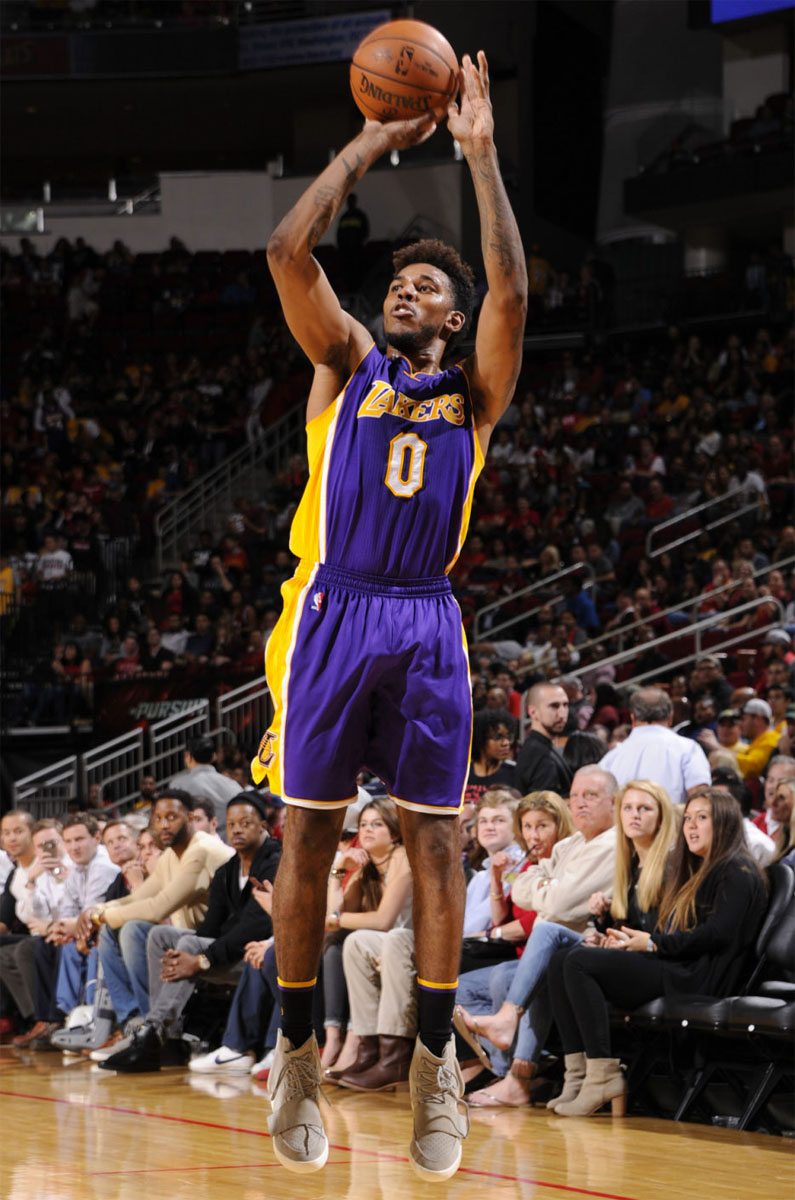 4.