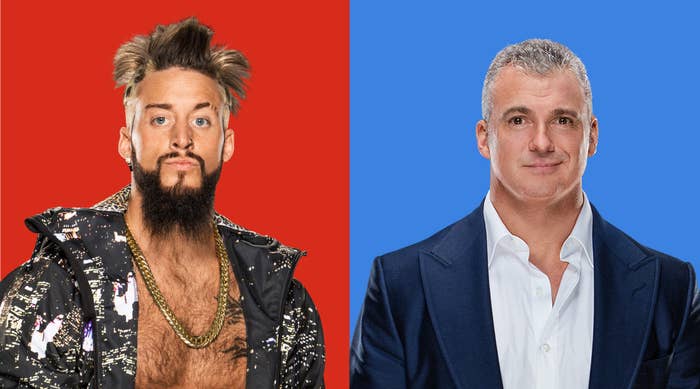 This Sunday, WWE will hold the 30th annual Survivor Series, its biggest pay-per-view of the fall. The event will see wrestlers representing the company's Monday night show, Raw, taking on opponents from Tuesday night's Smackdown. Among the many participants on the card will be Raw's Enzo Amore and Smackdown commissioner Shane McMahon, each competing in traditional Survivor Series-style matches.
Enzo and Shane also happen to be the current faces of sneakerhead culture in professional wrestling. The self-proclaimed Michael Jordan of Jargon, Amore secured an official deal with Champs this year that not only provides him with sneakers for his matches, but allows him to preview his footwear selection on the company's Snapchat every week. McMahon, who made his triumphant return to WWE back in February, is the king of the Air Jordan 1 and even joined Complex's Joe La Puma for a much talked-about episode of Sneaker Shopping.
Before these men hit the ring in the name of brand supremacy this weekend, we're running down their best in-ring sneaker moments of 2016 and asking you who's had the better year of the two. Scroll through the shots and make your pick in the poll below.