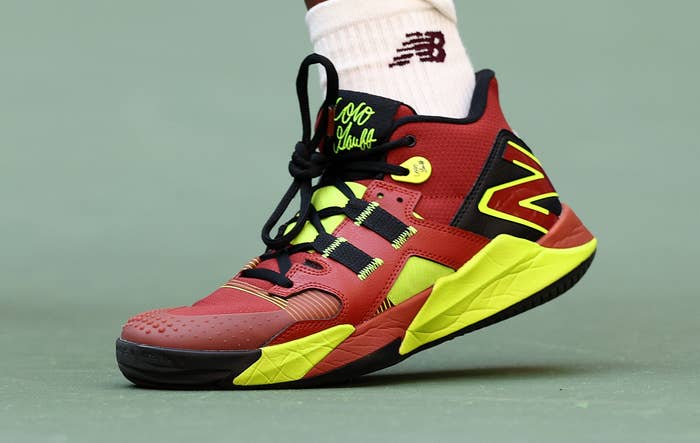 Touted as a tennis prodigy since her impressive showings at major tournaments in 2019, 19-year-old Coco Gauff is now a Grand Slam champion after winning the U.S. Open on Saturday.
Gauff defeated Aryna Sabalenka, the new #1 ranked women's tennis player, in three sets to claim the first major title of her career. She became the youngest woman to win the U.S. Open since Serena Williams in 1999. The victory caps off a dominant summer for Gauff, who also won WTA events in Washington D.C. and Cincinnati last month.
The win was also a significant moment in sneakers, particularly for Gauff and her partners at New Balance. She won the tournament wearing her debut signature model, the New Balance Coco GC 1, the only current signature shoe in women's tennis. Now part of history, the "Brick Red" colorway is still available to purchase, but only in limited sizes.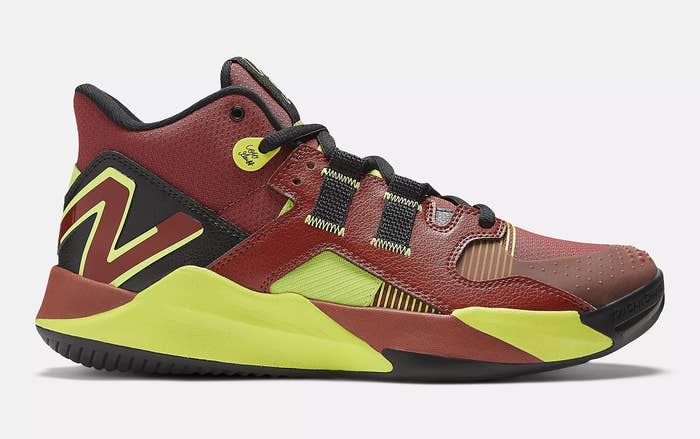 In an interview with Complex last summer, Gauff spoke about the process of developing the Coco CG1, explaining that she wants it to have on and off-court appeal.
"I took inspiration from basketball shoes and a mid cut isn't really done in tennis so I wanted it to be unique in that way," says Gauff. "I also wanted the shoe to be looked at like something you could wear on or off the court and I really like the street-style feel to a mid cut."
Now the Coco CG1 has an added layer of marketability. It's not only a shoe that looks good and plays well, it's the shoe that you win Grand Slam titles in.