words // Brandon Richard
We're still more than three months away from the start of the 2014-2015 NBA season, but Paul Lukas over at Uni Watch has an early look at the adidas uniforms and a few changes you can expect to see.
Scroll through the preview below and let us know what you think.
First, the Christmas Day jerseys, which again feature team logos centered on the front, but are no longer sleeved. Because the schedule has not been released, adidas mocked up designs for every team. This season's big gimmick appears to be the player's first name printed below the number on the back.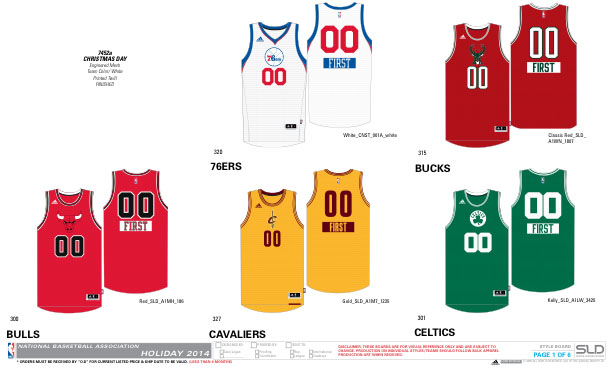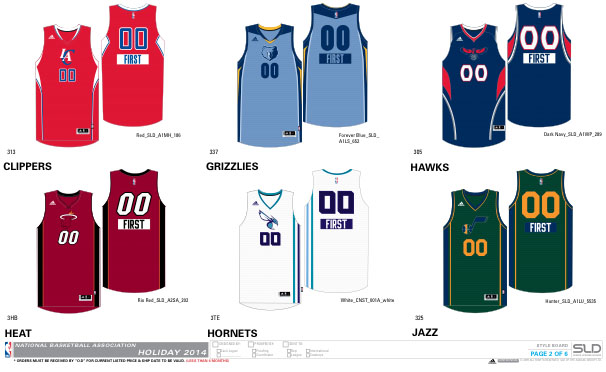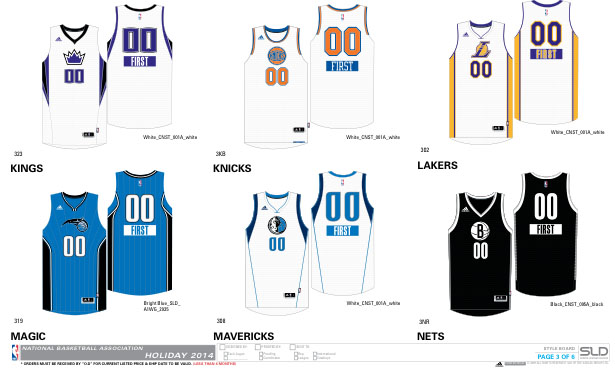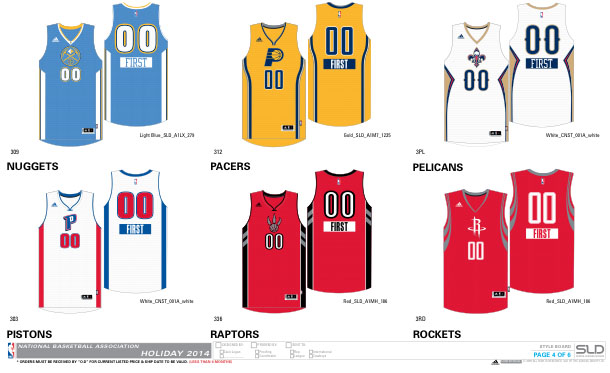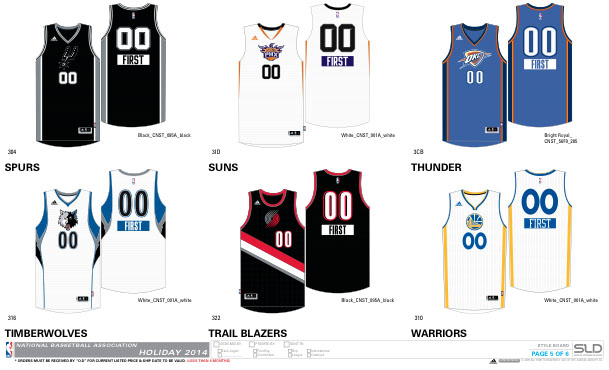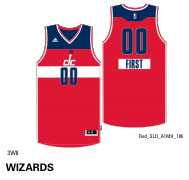 Here's Derrick Rose's Chicago Bulls jersey for the 2014-2015 season. You'll notice a gold tab along the collar. Apparently, these will be assigned to teams that have won an NBA Championship. Multiple winners will be indicated by tonal notation.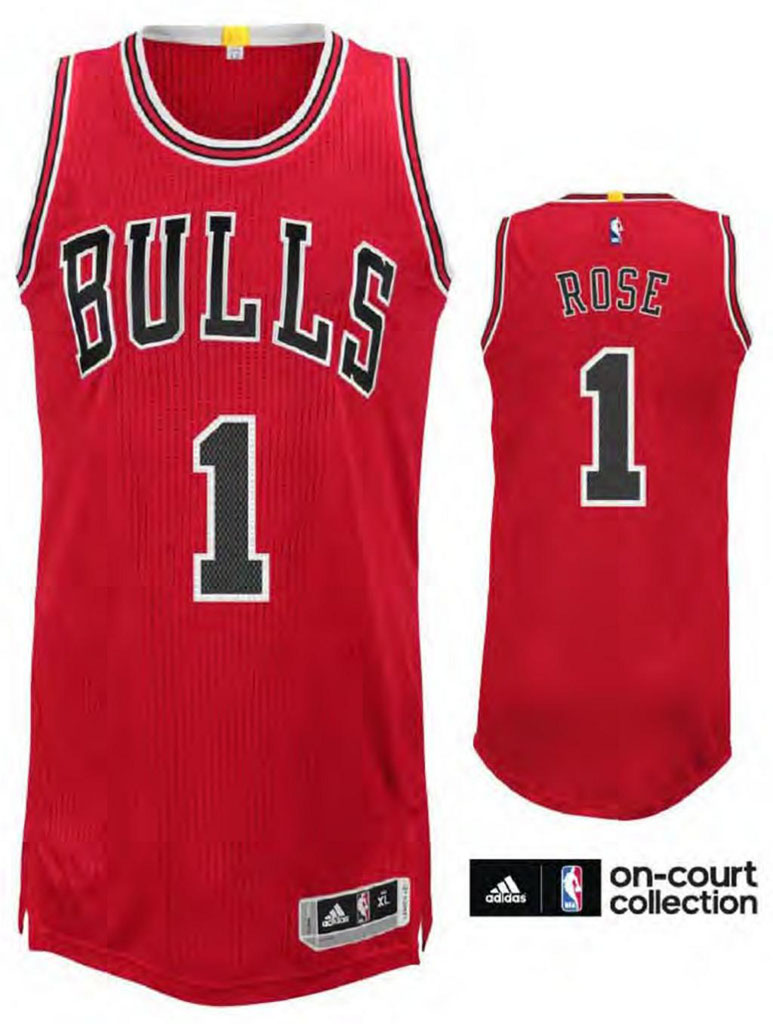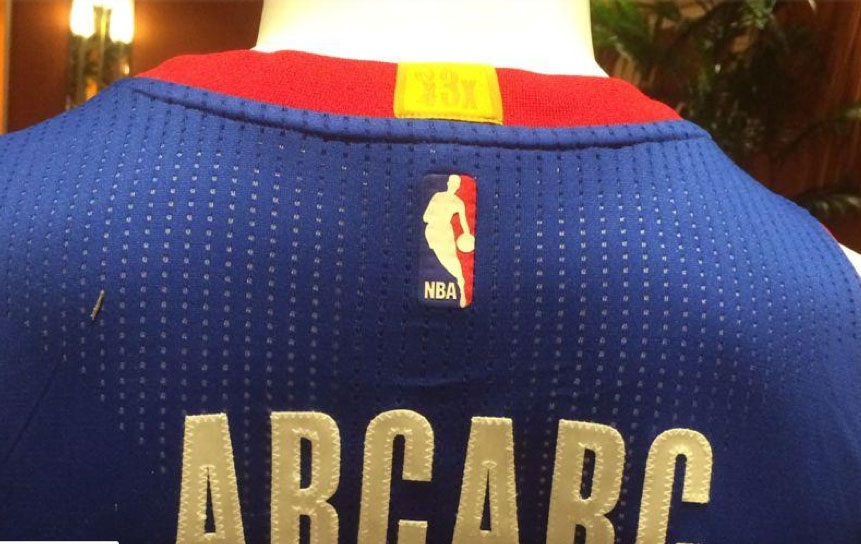 The Boston Celtics are switching back to 'Boston' on their standard road jerseys.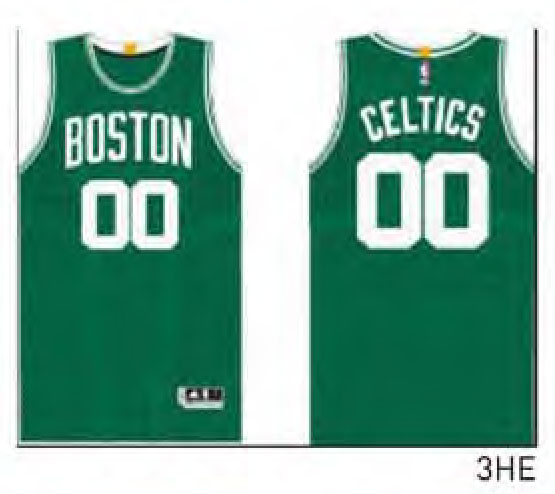 The Atlanta Hawks are adding the 'Pac Man' logo to their shorts.

The Indiana Pacers, Sacramento Kings and Toronto Raptors will wear Hardwood Classics throwbacks.

Boston and Chicago will once again wear sleeved St. Patrick's Day uniforms.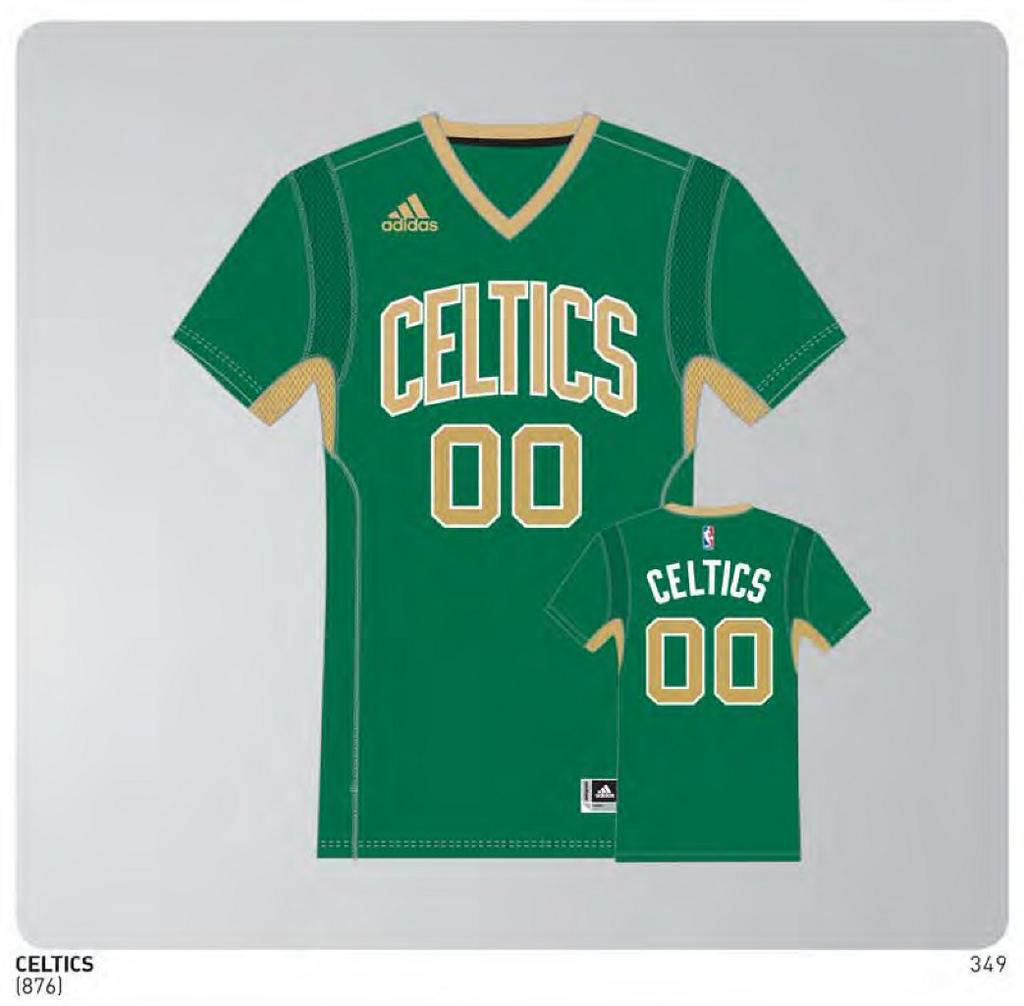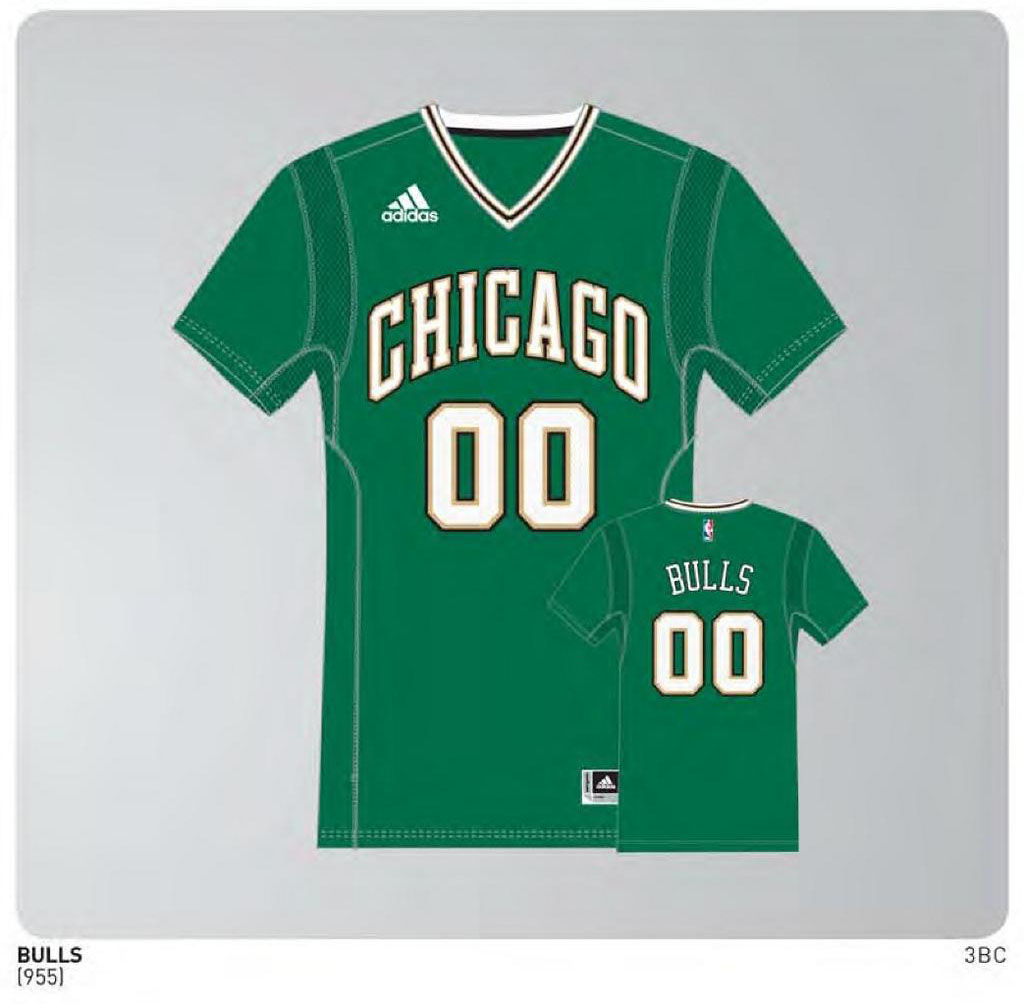 The Lakers' Hollywood Nights alternate will be sleeved.

Hispanic Heritage uniforms will not be sleeved this season.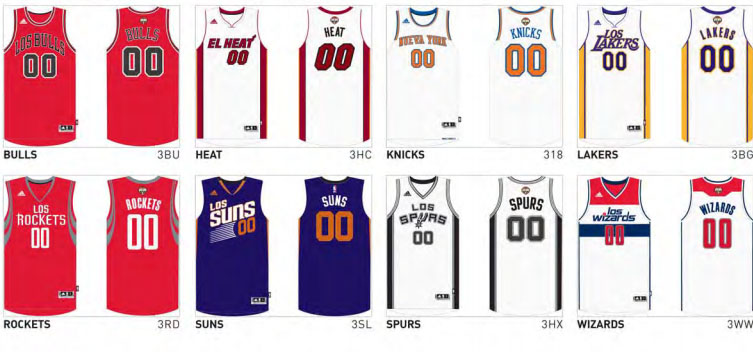 New uniforms for the Charlotte Hornets, as well new alternate and pride uniforms for several teams.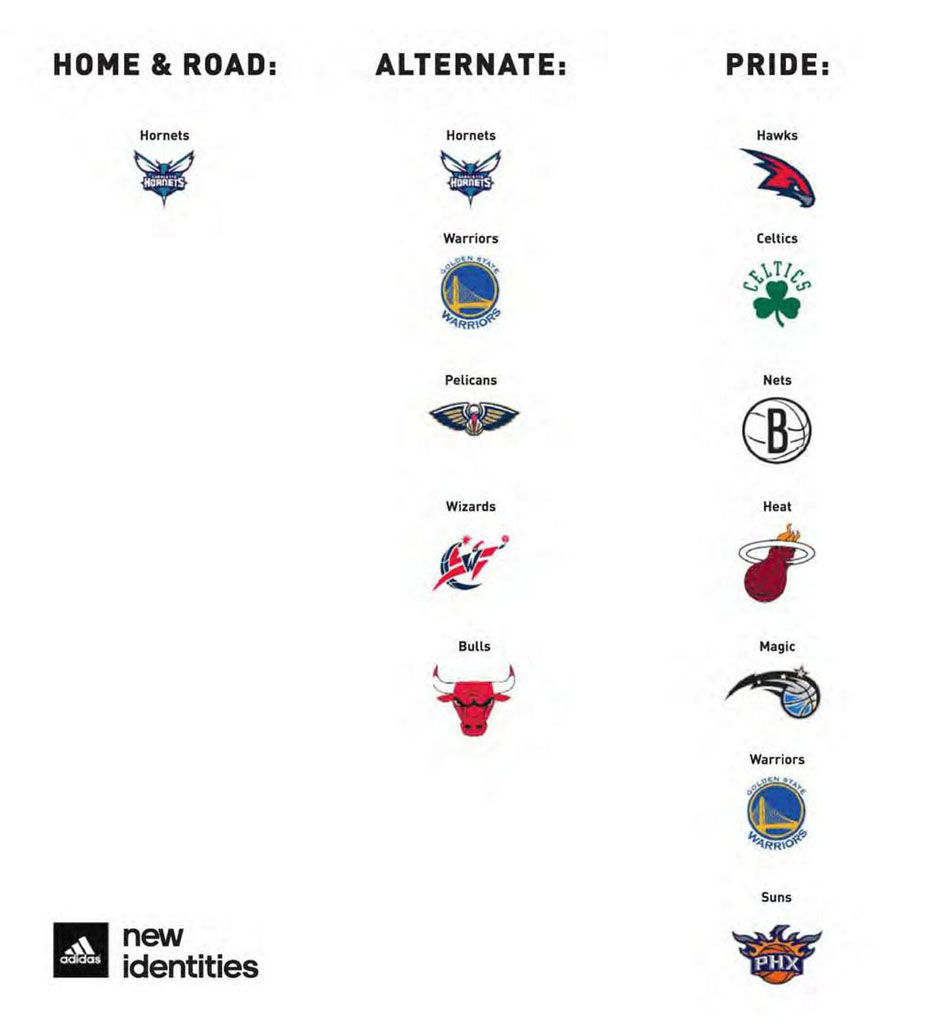 Lastly, we have the Sacramento Kings' new uniforms for 2014-2015. Notice the gold tab, which apparently represents the championship they won as the Rochester Royals in 1951.