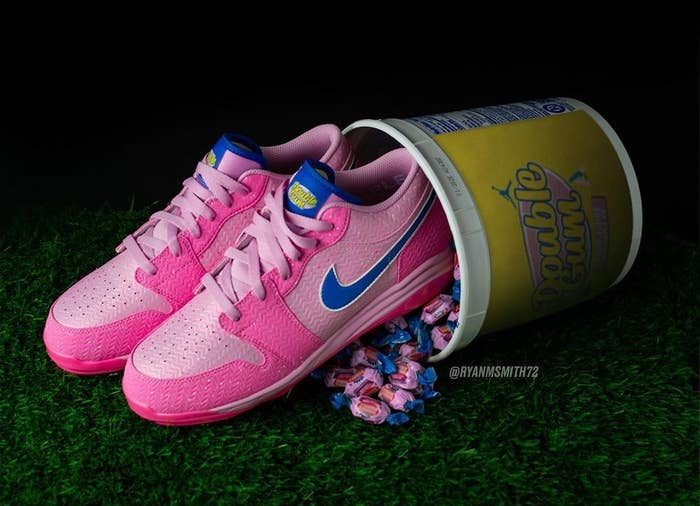 In a move that's been in the works for the past year, Jordan Brand confirmed that it's added New York Yankees slugger Aaron Judge to its roster of athletes earlier today. It didn't take long for the brand to follow up with Judge's first pair of exclusive cleats.
Jordan Brand PE designer Ryan Smith shared images of Judge's "Double Gum" Air Jordan 1 Low cleats on Instagram. In the caption, he noted that the colorway is inspired by the Jordan team's first meeting with Judge, during which he told them about his famous in-game bubblegum chewing ritual. As the story goes, Judge pops two pieces of gum at the top of the first inning and only gets fresh pieces if he strikes out—a process that continues throughout the game. So, ideally, the goal is to end with the 'tough' piece of flavorless gum he began with.
Due to the Yankees' usually strict uniform policy, it's unlikely that any of these more vibrant styles will be worn on the field for games. However, Judge was spotted wearing the pair and matching batting gloves during batting practice ahead of today's game.