ComplexCon 2017 is just two days away and if you're a fan of sneakers, you need to be in Long Beach, California on November 4-5. While many footwear company and prevalent collaborators will be in the building, adidas is definitely going to be one of the most important brands in attendance. Last year, the Three Stripes made a solid presence at the inaugural ComplexCon. Now, adidas is planning to make an even bigger presence with a list of exclusive drops and activations that you don't want to miss. ​
​Inspired by the never ending creativity at adidas, the brand's booth will feature a "Expo 17" theme consisting of large crates that will have attendees begging to know what's inside. For starters, there are two highly anticipated sneaker collaborations confirmed to release exclusively at adidas' ComplexCon booth this weekend — the adidas Originals by King Push EQT Support Ultra PK 'Bodega Babies' and the adidas Originals by N.E.R.D Hu NMD.
On Saturday, November 4, the latest installment in G.O.O.D. Music president and signee Pusha T's hustler-inspired sneakers will release the highly anticipated 'Bodega Babies'. Pusha T will be present for a bodega-themed pop up to offer buyers a photo opp. With only a limited number being released across the weekend, don't expect them to last long.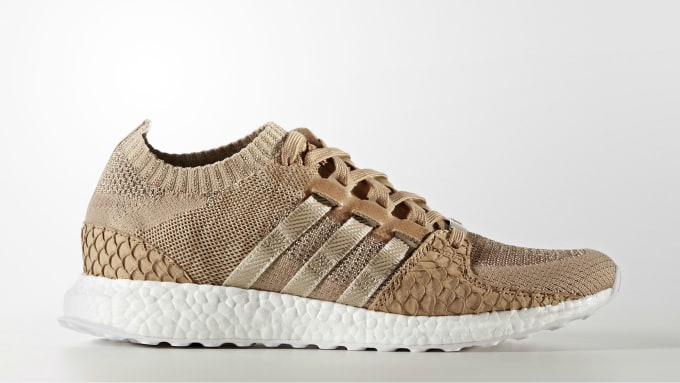 Pharrell Williams is returning to ComplexCon to serve as cultural director and host committee chair again, and to release more sneakers, this time with N.E.R.D. In addition to releasing the adidas Originals by N.E.R.D Hu NMD, the band will also pre-launch an adidas performance collection'Training Gear' as well as offering photo opps to buyers, the group will also headline ComplexCon's musical line up on Saturday. To further celebrate the group's collaboration, a N.E.R.D installation featuring an immersive experience with TV screens showing music videos and an audiovisual tunnel will be at the adidas booth.​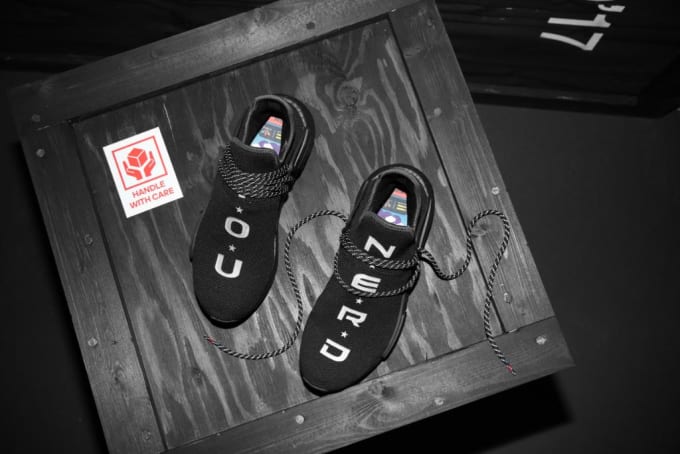 You'll also be able to purchase the new adidas by N.E.R.D. 'Training Gear' collection, Y-3 apparel, adidas Originals by King Push EQT Support Ultra PK 'Bodega Babies,' adidas Originals by have a good time as well as other surprise rarities and exclusives. With everything adidas has going, fans of the Three Stripes should be getting tickets to ComplexCon right now. Act fast, as they are selling out.