Auctions for the Eminem x Carhartt x Air Jordan IV collaboration have officially come to a close. A total of 10 pairs of the coveted sneaker collaboration were sold in sizes ranging from US 7 to 12 and now that it's all said and done, we're able to confirm that the auctions raked in a whopping $227,552 in total.
The final eBay auction came to a close earlier today as the size 12 pair ended for $23,302. The most expensive pair sold was the size 9, which clocked $30,100 over the 10 day period. On the other hand, the least expensive pair was a size 7, which still managed to amass $18,750 by the end of the auction. 
As impressive as these numbers are, we haven't even touched on the best part. The entirety of the proceeds raised are set to benefit the MSU Community Music School-Detroit's Literacy Through Songwriting Program, proving that sometimes, it's bigger than sneakers. You can check out all of the complete auctions here.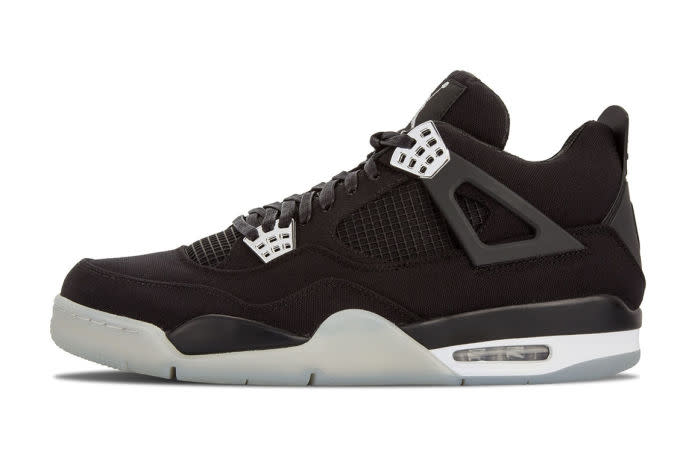 <span></span>