The population of New Hampshire, the second-most northern state in New England, is just over one million people. There are few sneaker boutiques up there, and it's even harder to come across hyped releases without driving down to the Massachusetts border or into Boston to shops such as Concepts and Bodega. That obscurity hasn't stopped Instagram user and YouTube personality Eddie Win Kicks from gaining a strong following online for his sneaker collection and how he styles his pairs.
The folks over at Champs Sports recently got a chance to catch up with Eddie Win, and wrote, "Eddie Win has built a solid fanbase on platforms like YouTube (35K subscribers) and Instagram (11.5K followers). He grew up in New Hampshire where the sneaker culture isn't really a hotbed, which is impressive since he still found a way to become a commodity in the game."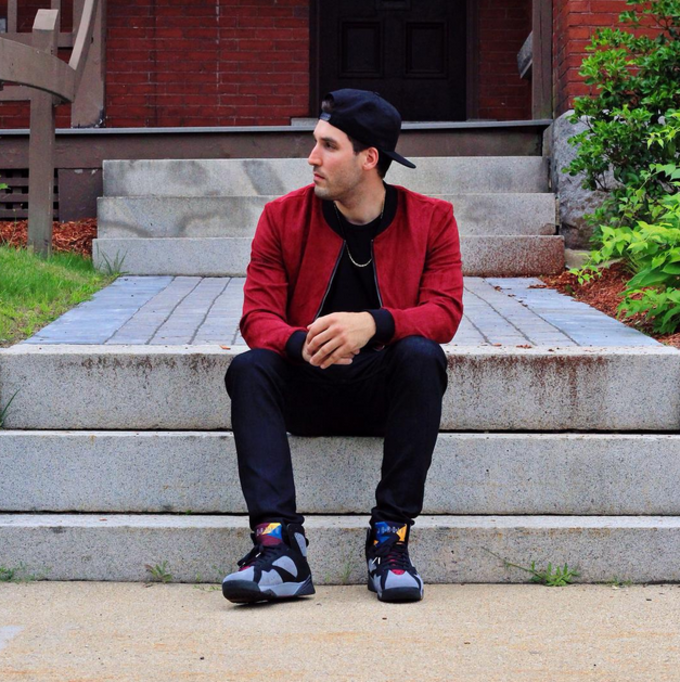 For Eddie Win, it's about finding sneakers that he personally likes and staying true to them. "I really like the cut of the O.G. Nike Air models they've been dropping recently. For PUMA, I like the R698, it's a unique model, nothing looks like it, and the Trinomic cushioning makes it super comfortable. On the adidas side, I'm really liking the Stan Smith right now, that's new, I wasn't always into them. For Nike, it's the Air Max 90, I've always liked those. And New Balance, the 998 is killer, I can't get enough of those," he says.
It also doesn't hurt that he takes great photos on Instagram and has a fun personality on YouTube. Check out the rest of his interview on Champs' blog, and don't get mad if he doesn't pronounce his "R's," it's a New England thing.