The University of Maryland and Under Armour have had a long standing history which stems from CEO Kevin Plank being a Maryland alumni, and the apparel brand is located right in the backyard of the Terrapins. Today, Maryland and Under Armour announced a 10-year partnership extension, and to celebrate they debuted the most patriotic uniforms we've seen in all of football.
Paying homage to the 200th anniversary of the Battle of Baltimore at Fort McHenry and the Star Spangled Banner, the uniforms feature the lyrics to the historic song spread throughout the helmet and uniform sleeves in a look unlike anything we've seen before. The uniform design gives nod to those who defended Fort McHenry during the War of 1812, and Francis Scott Key's poem he wrote about that day, which we now know as our country's national anthem, the Star Spangled Banner.
"We are excited to continue our outstanding partnership with Under Armour as we usher in a new era of Maryland athletics in the Big Ten Conference," said Kevin Anderson, University of Maryland Athletic Director. "Kevin Plank and his entire team have been strong supporters of our athletic programs and our student-athletes who proudly don the Under Armour brand. This decade-long agreement showcases Under Armour's unwavering commitment to the University of Maryland and our fans."
Get a detailed look at Maryland's "Star Spangled" uniforms below, and keep an eye out them on the field this weekend when the Terrapins take on West Virginia.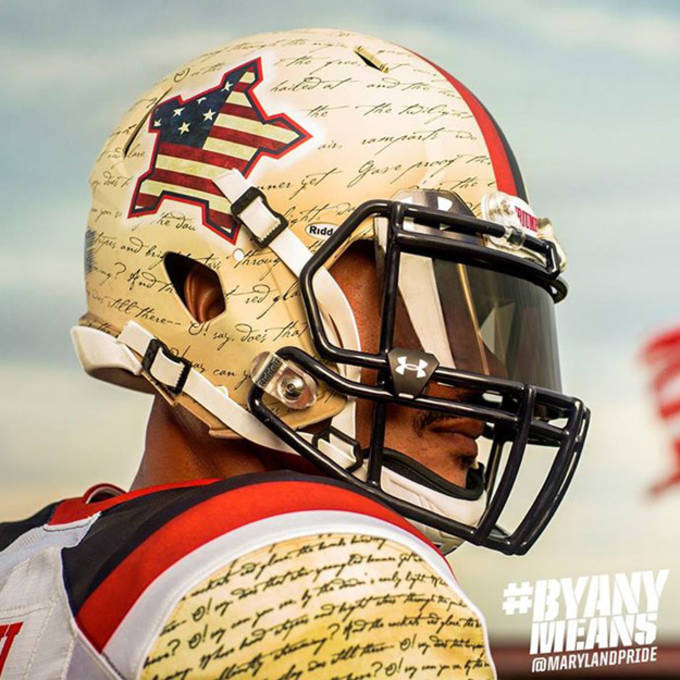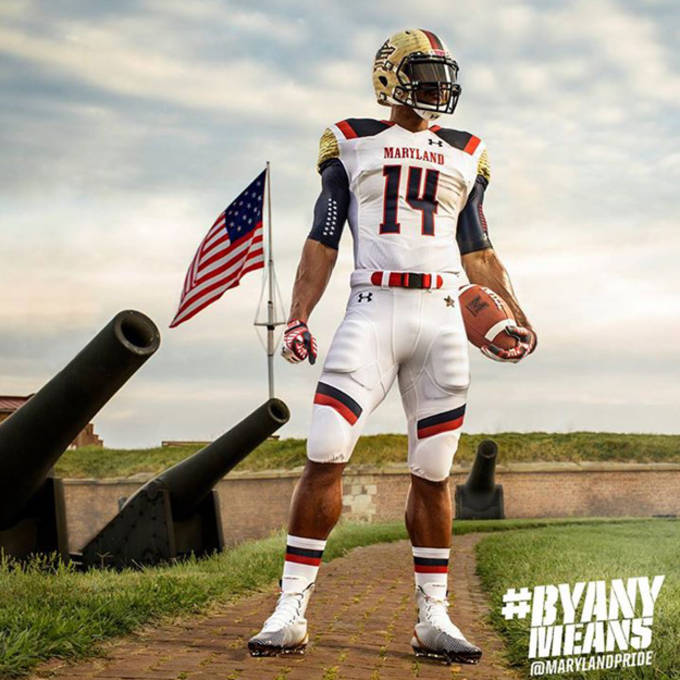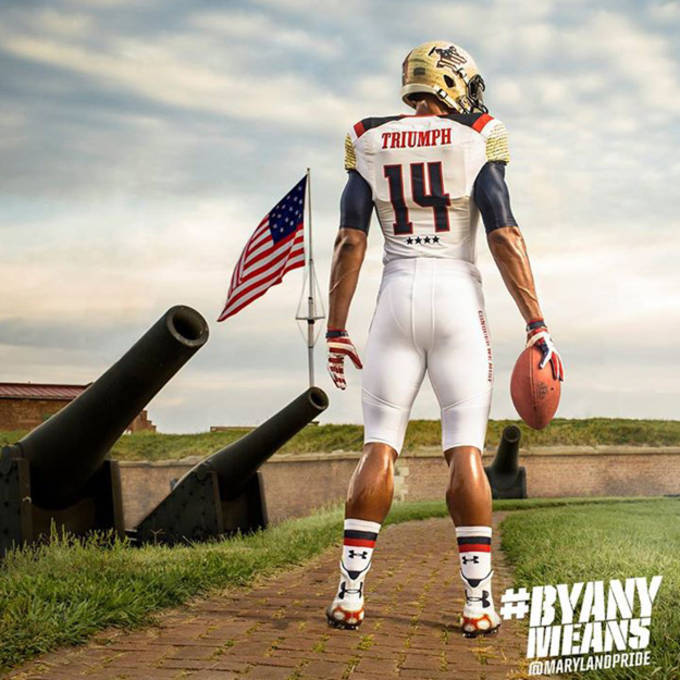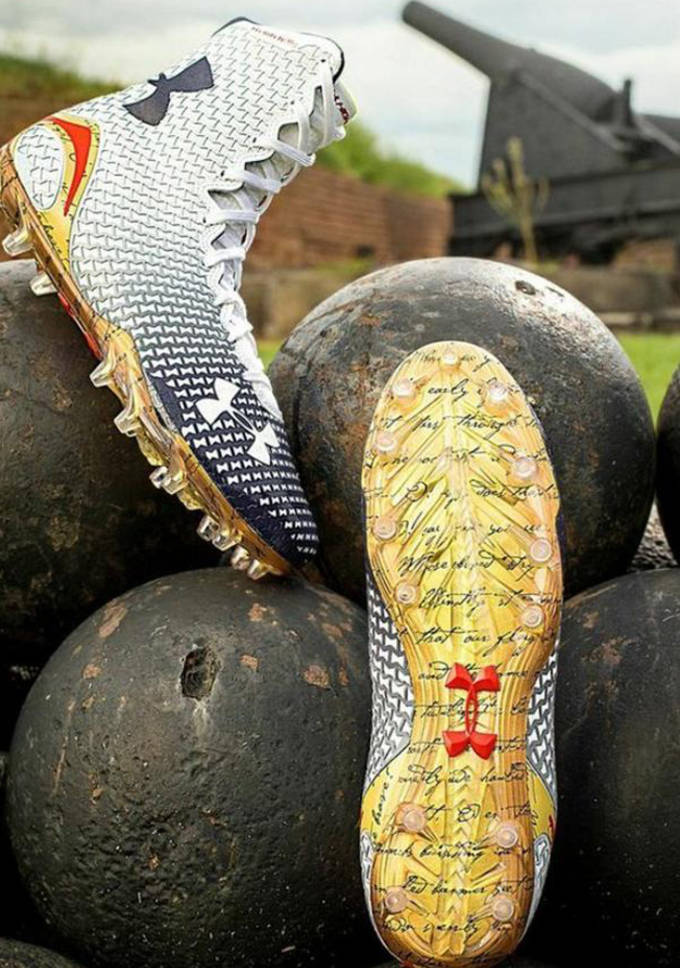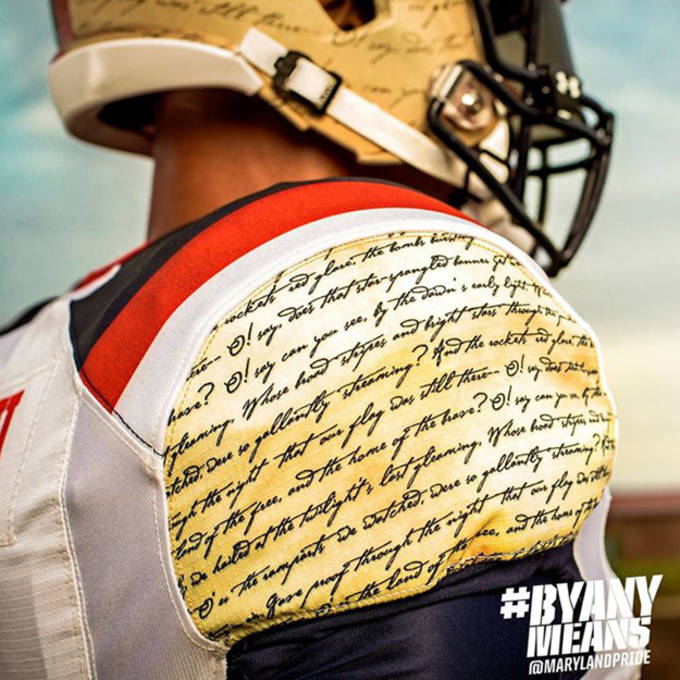 [UA]
RELATED: The UA Cam Highlight Cleat Hits Stores Soon
RELATED: REVIEW: Get a Tailored Fit with the UA Cam Highlight Trainer