A main goal for Nike recently is to push basketball on a global scale and spread the game to as many people in as many places as possible. At the Nike World Basketball Festival in Chicago, Team USA attended the Museum of Science and Industry, which led to a photo op celebrating basketball culture and uniting local basketball legends with the youth in the community.
Nike's not only pushing basketball globally, but is looking to maintain it's prominence in America by restoring parks and basketball playgrounds around cities like Chicago to help the community gain more access to the sport. The photo included many members of the USA Team including Stephen Curry, James Harden, Kyrie Irving, Anthony Davis, and Damian Lillard just to name a few. Some local legends who joined in the fun in Chicago included Scottie Pippen, Sonny Parker, Kendall Gill, Scoop Jackson and many others.
This initiative by Nike and Team USA is important to keep basketball growing within communities, especially those who don't have the resources to maintain courts and properly operate youth leagues. Check out Team USA as they try to bring home the FIBA World Cup title starting August 30, and if your around the Chicago area, be sure to check out the Nike World Basketball Festival as it runs from August 13-17.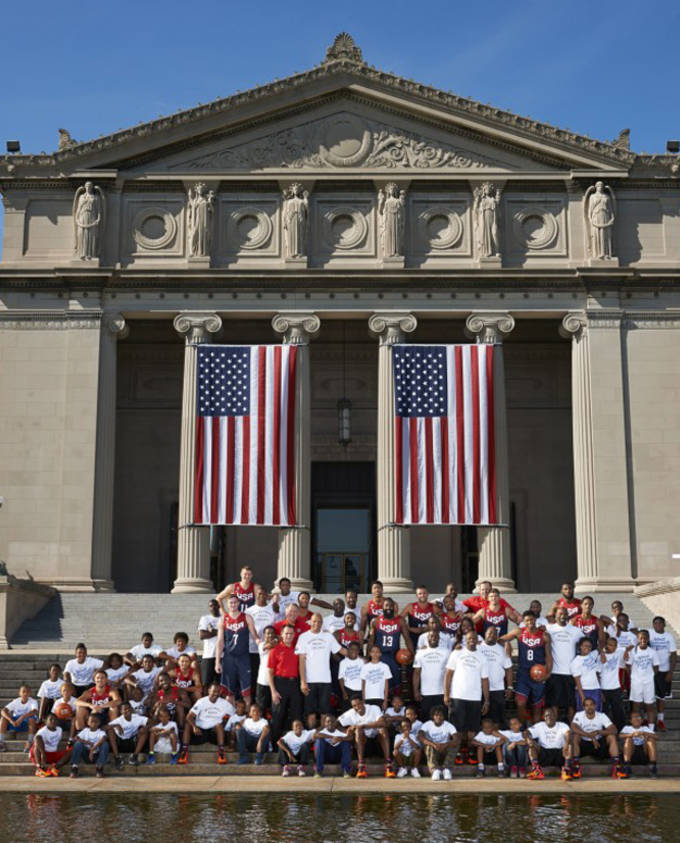 [Nike]
RELATED: Nike Basketball Unveils 2014 USA Uniforms for the FIBA World Cup
RELATED: Team USA Names Its 2014 Select Team