The divide between good Lance Stephenson and bad Lance Stephenson just might be attributed to his shoes. The Pacers shooting guard played tough defense on LeBron James and was a constant bother for the entire Heat team while his Pacers squad was facing elimination on Wednesday night. Stephenson dropped 12 points, 5 rebounds, 5 assists, and 2 steals in Indiana's 93-90 victory over the Miami Heat.
The Brooklyn born product wore an all yellow AND1 Tai Chi PE, and then switched to a navy blue and white PE for the second half. Stephenson was 2 for 5 with 6 points, 1 rebound, and 2 assists in the first half and then contributed 6 points on 2 for 6 shooting as well as 4 rebounds and 3 assists in the second half.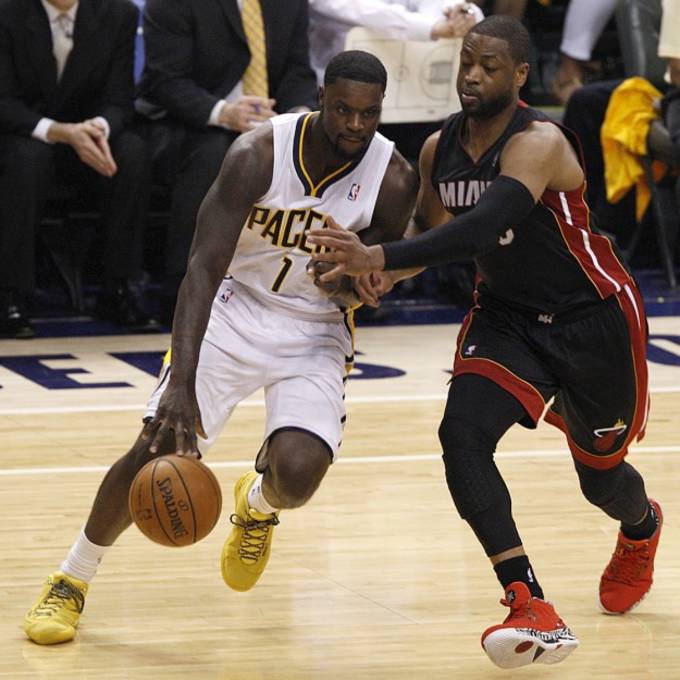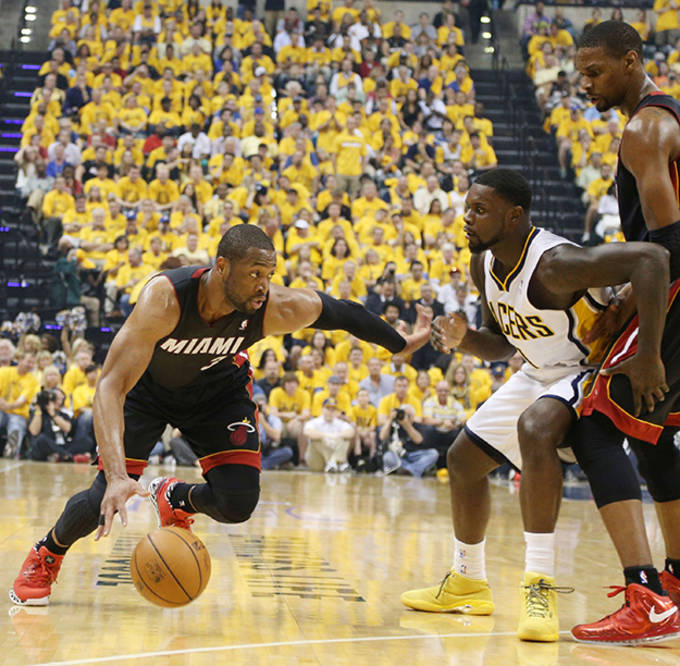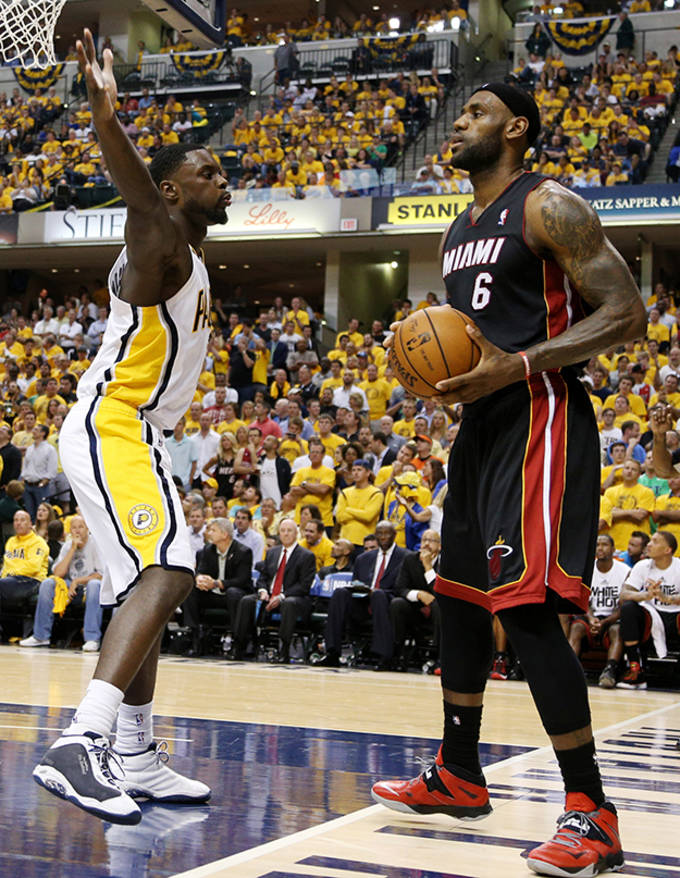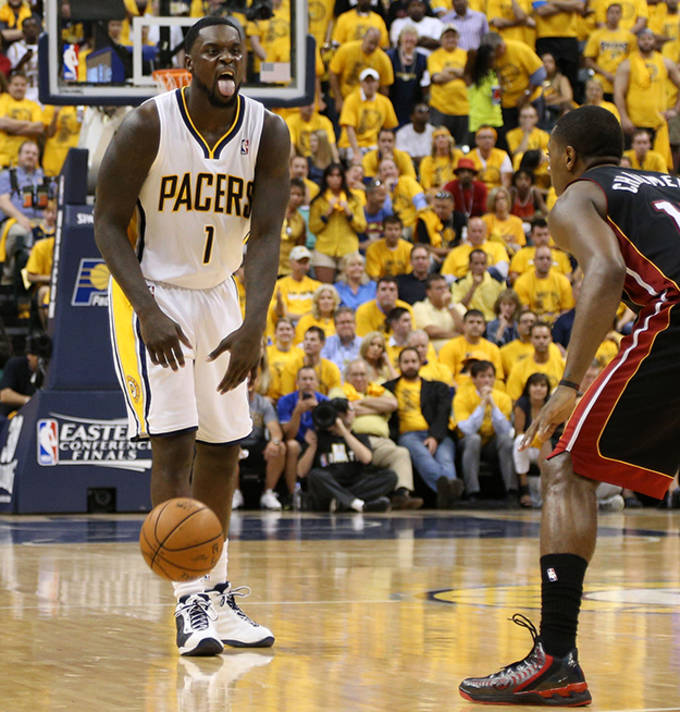 Rafael Canton is a freelance writer from Queens, NY and contributor to Sneaker Report. Anytime there is a conversation about the NBA, music, or nutella, he can be found in the thick of the discussion. He can be found on Twitter @RafelitoC7.
RELATED: Lance Stephenson Changes Shoes at Halftime and Flourishes
RELATED: Lance Stephenson Adds Some Hot Sauce to His Game In the AND1 Tai Chi