ComplexCon returns to Long Beach Nov. 6 - 7 with hosts J. Balvin and Kristen Noel Crawley, performances by A$AP Rocky and Turnstile, and more shopping and drops.
Secure your spot while tickets last!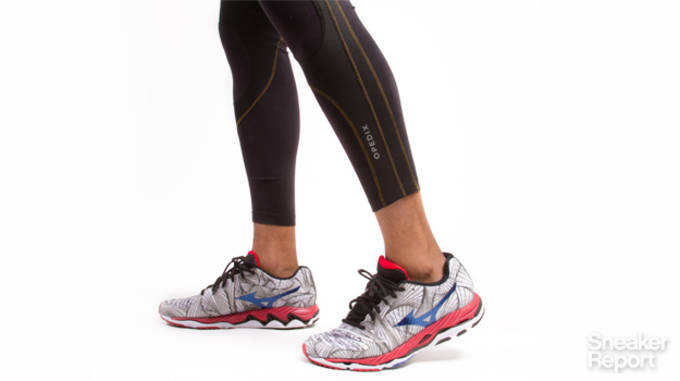 Like many people scrambling to get ready for beach season, this compression newbie has been on a fitness kick recently. While trying to get in 3-4 days of solid workouts per week—mostly at the gym— I've been seeing a trend among dudes: "meggings"better known as running tights. I'm not going to lie, I'm a bit curious. Why are so many men wearing running tights? Have they been wearing running tights all along and I'm just now noticing? Why am I staring at guys in running tights?
Not really sure how to answer that last question, but I needed to get to the bottom of the whole running tights thing. What better way to explore my curiosity than a three-way tight comparison on Sneaker Report? Three brands, head-to-head: CW-X, Opedix, and Under Armour. Winner takes all. Simple as that.
Read along to see who came out on top.
Julian Patterson is furiously trying to get in shape for beach season. He is failing miserably because Shake Shack exists. Follow him on Twitter
RELATED: 2xU Becomes Official Compression Supplier of U.S. Ski and Snowboard Association
RELATED: GEAR GUIDE: 8 Reasons You Should Try Compression Gear This Fall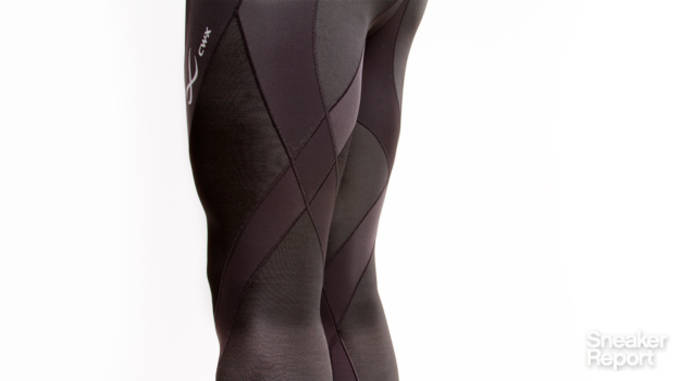 CW-X Conditioning Wear Pro Tights
Right off the bat these are very hard to put on. It took me three solid minutes to fit into these tights. I was jumping up and down trying to fit everything in there. Now I know what girls go through when they're squeezing into skinny jeans. Sheesh.
Now for the running portion. By the time I'm stretched out and ready to pound the pavement, it's clear that these aren't your average running tights. The Coolmax and Lycra fibers really lock your muscles into place, which is great when you're running longer distances because it reduces fatigue. Normally my legs are burning after, like, four miles, but this time around I felt fresh. By the end of my run I was still in beast mode, which never happens because I'm beyond out of shape.
Post-run I'm usually hobbling around. It's like I morph from an able-bodied 20-something to a handicapped hunchback. Luckily the technology-packed running tights are engineered to support the joints and lower limbs. I'll never run without meggings ever again.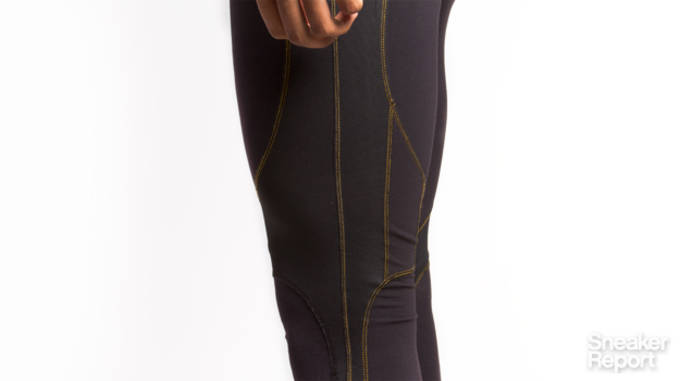 Opedix KNEE-Tec Tights
I didn't think it could get any tighter than the CW-X Conditioning Wear Pro Tights, but the Opedix KNEE-Tec Tights take the cake. Getting these things on was a mission in an of itself. After a brief struggle trying to slip into these bad boys—and by "brief struggle" I mean a one-on-one death match—I was ready to go for another riveting run in Central Park.
Much like the CW-X tights, the Opedix tights really grip the contours of your body—in a good way, not restrictive or interfering with your manhood. The material is scientifically designed to reduce quadicep fatigue and stress on joints, which helps tremendously during and after rigorous physical activity. Needless to say, I was feeling pretty good by the end of my run. Usually my quads are the first thing to go, but the Opedix KNEE-Tec Tights helped me conserve that extra 5% of muscle strength for when I really needed it at the end of my run.
The Opedix tights drastically reduced recovery time post-run. Which is clutch because, let's be honest, who wants to be walking around like they just got clubbed in the legs? So, while the KNEE-Tec tights won't exactly save your life, it will save you a lot of pain and suffering in the long run.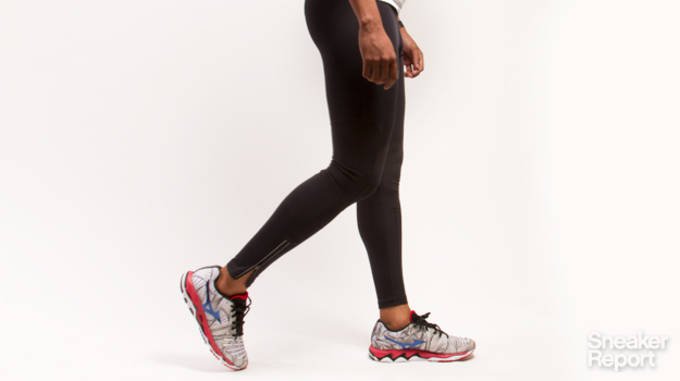 Under Armour Dynamic Run Compression Tights
Ah yes, Under Armour: a brand I own, a brand I trust. It's not that I don't trust the other brands—don't get me wrong—but let's face it, there's a reason why UA has a larger market share when it comes to athletic gear and apparel. It just looks better. Straight up. These particular tights might not be as scientifically engineered as the other brands, but Under Armour has spent a lot of time on making their product look good.
Performance-wise, the Under Armour Heat Gear Compession Tights don't offer as much as the CW-X and Opedix, but these tights are at a much lower price point. The Heat Gear technology did a good job at taking the moisture away from the body, which is important because running with swampass is a top ten first world problem. No hyperbole, either. So based on that criteria, Under Armour has done a phenomenal job. But in terms of reducing muscle fatigue and stress on joints, these tights weren't quite as effective as CW-X and Opedix. Then again, we're not really in the same price point.
By the end of my run, my legs were out of gas and it felt like I had just run six hard miles. But, most important, I looked good every step of the way. And that's all that matters, right?
$65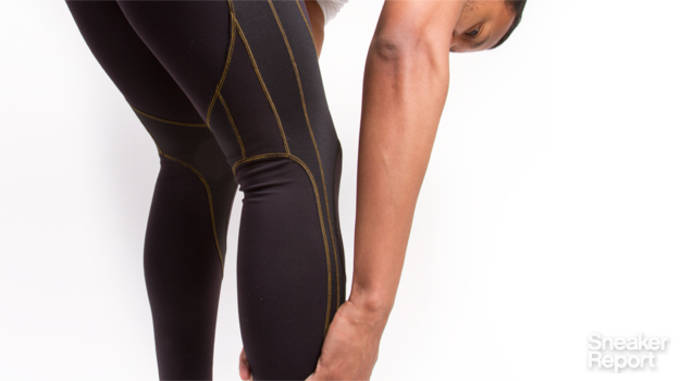 Conclusion
Running tights (aka meggings) are definitely the new wave for guys who are serious about getting in shape and staying in shape. If you have the means to purchase a pair of high-tech running tights, I suggest you do so. I'm not saying you'll become an elite athlete overnight, but they will help you perform at a high level. You can't go wrong with any of the three tights reviewed above. But in the spirit of competition, here are my final rankings:
Aesthetics:
1. Under Armour Heat Gear Compression Tights
2. CW-X Conditioning Wear Pro Tights
3. Opedix KNEE-Tec Tights
Performance:
1. Opedix KNEE-Tec Tights
2. CW-X Conditioning Wear Pro Tights
3. Under Armour Heat Gear Compression Tights
Comfort:
1. Under Armour Heat Gear Compression Tights
2. CW-X Conditioning Wear Pro Tights
3. Opedix KNEE-Tec Tights
All-Around:
1. CW-X Conditioning Wear Pro Tights
2. Opedix KNEE-Tec Tights
3. Under Armour Heat Gear Compression Tights