As many runner's have experienced, a major problem has always been those arm-bands to secure your iPod, or device in place so you can bump your coveted music to help get through your workout. Name the problem, either its too big, too small, cheap velcro, too big, you name it, despite the dozens of bands on the market non of them seem to work just how you wanted.....until now. Introducing the Pure Move Sports Armband.
The Pure Move Sports Armband includes several features your average armband overlooked. First off it provides direct screen access to your iPhone or iPad. Other bands on the market all include some plastic layer over the screen which is meant to secure the device in place, but all it really does is scratch the screen, and make screen interaction more difficult. The Pure Move Armband allows direct control of your device and easily access the volume and headphone jack. Second, the Pure Move band comes in adjustable sizes, so you can share it with a friend, as long as sharing sweat doesn't bother you too much. Finally, if the whole sweat thing is an issue, the Pure Move Sports Armband is machine washable and offers antibacterial and odor protection thanks to its coconut carbon inner layer.
The Pure Move Sports Armband is currently available on their website and at select retailers for $50.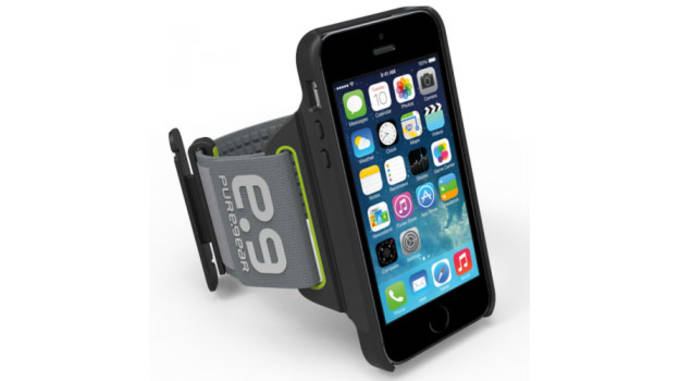 [Self]
RELATED: Is the "Invisible Helmet' the Future of Urban Cycling
RELATED: Sauna Or Steam: What's The Best Post-Workout Treatment for Athletes?
RELATED: Best Songs To Workout To