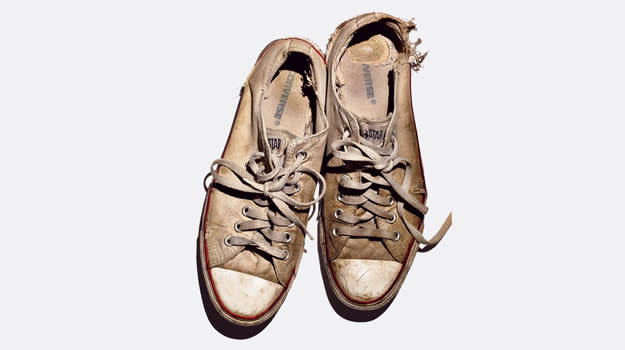 In some ways, sneakers are a lot like significant others. When you spend a lot of time playing or working out in the same pair of sneakers, an emotional attachment can begin to develop. Unfortunately, just like a bad relationship, sometimes it's hard to know when to call it quits on a pair of sneakers that is far past their prime.
Much like the beginning of a relationship, the experience of wearing a brand new pair of sneakers can be eye opening. All of the sudden, you're feeling all sorts of new, exciting emotions, or in the case of sneakers, technology. However, unlike relationships which are able to progress and potentially lead to lifelong partnerships, each and every pair of shoes will one day meet its end. The thing is, kicks don't come with any sort of expiration date, and it can sometimes be difficult to determine when they've had enough. These are 12 Ways to Tell It's Time to Break Up With Your Sneakers.
Riley Jones is a freelance writer from Charlottesville, VA and a contributor to Sneaker Report. With an unshakable affinity for basketball and all things '90s, he can be found on Twitter @rchrstphr.
RELATED: 10 Sneaker Hacks Every Athlete Needs to Know
RELATED: Change Up 101: The Benefits of Swapping Out Your Favorite Shoes for Something New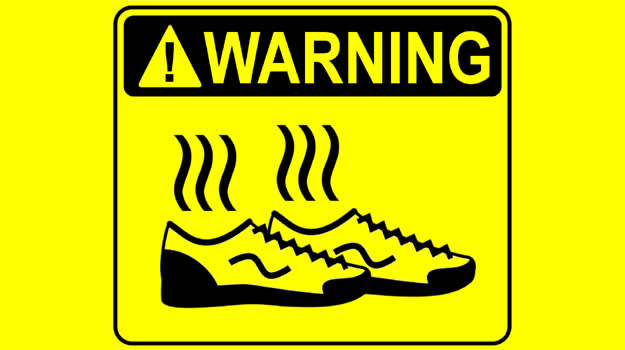 No. 1 – Can't Fade the Funk
Bottom line, if your shoes are putting off offensive odors that can't be stopped with a simple insole swap, it's time to kiss those suckers goodbye. Your teammates and gym buddies will thank you.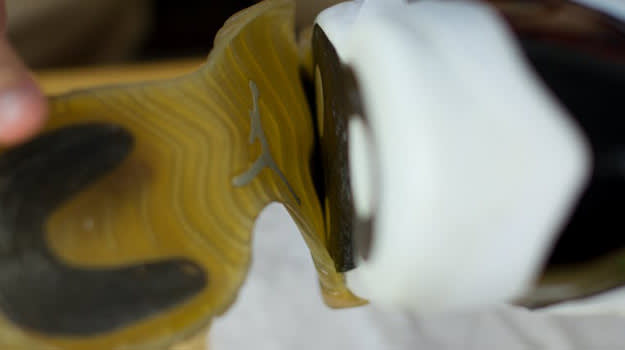 No. 2 – Talkin' To You
Sole and midsole separation is something many of us have dealt with at one point or another. Although this issue can be remedied with products like Shoe Goo, if you're experiencing serious separation, you might want to move on.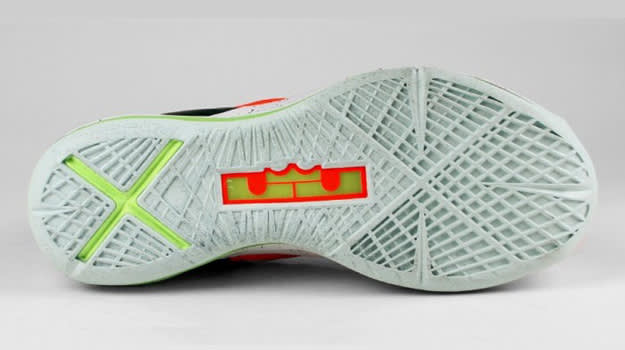 No. 3 – No Grip = Mo' Slip
When traction wears completely away, sneakers are pretty much useless from a performance standpoint. Just about every activity requires a certain level of grip, and it can be dangerous to wear shoes with low tread. So if you notice your traction is running thin, invest in something new. If you're unsure, try comparing your pair with a new one or a stock photo online.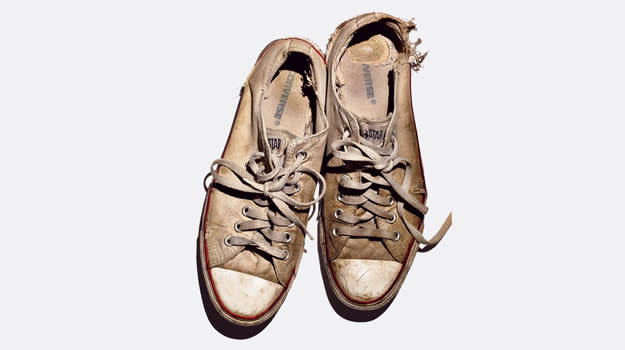 No. 4 – Wear 'N Tear
We know you love doing CrossFit in those old Chucks from high school. But come on man, you've got holes on both sides of them! If your sneakers have rips, tears, or holes, their performance benefits are going to be seriously compromised. If it's a manufacturer's defect, you may be entitled to a voucher from the company, but if it's plain old wear 'n tear, it's on you.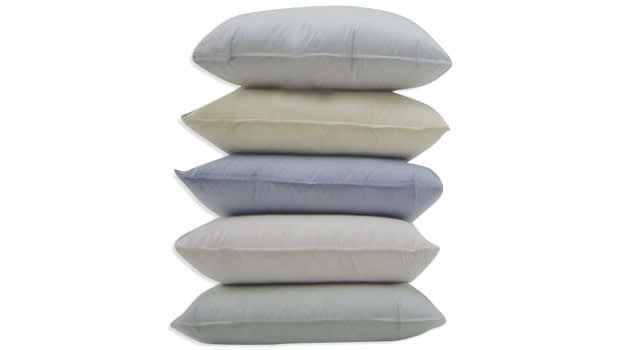 No. 5 – Full Impact
Cushioning is one of the most important elements of an athletic sneaker. It protects athletes during high-impact landings, absorbing shock and allowing for a smoother, more comfortable strike. However, almost all cushioning systems will eventually wear out. Even if your shoes look fine from the outside, if you can feel lumps in the footbed or the impact distribution just doesn't seem balanced, it might be time to find something new.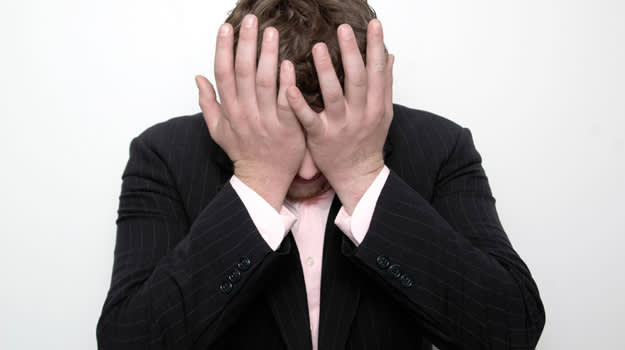 No. 6 – Sick and Tired
This one's easy. If you're just tired of wearing the same old shoes, or don't feel like you're getting the same enjoyment out of them, go on to the next one. This is the sneaker equivalent of "seeing other people" —go check out your options.
No. 7 – Something Isn't Right Here…
Just pick up that new pair of running shoes that was calling you from the shop window? Unsure about whether they actually work for you after lacing them up and trying them out? We've all been there. Just like relationships, sometimes the people we're attracted to at the beginning aren't always right for us in the end. If you've only tried the shoes on, try returning them. If not, take the L and move on.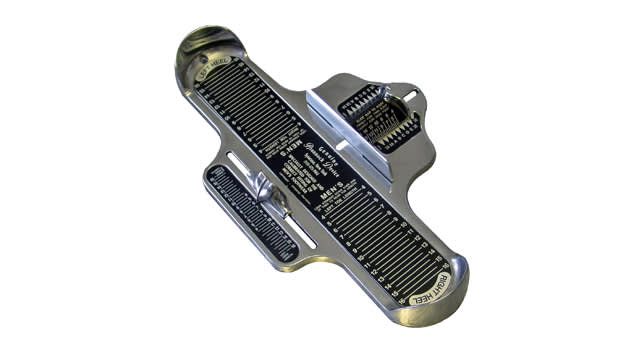 No. 8 – Growing Pains
Sometimes, you simply grow out of a pair of sneakers. Hopefully you were able to get some good use out of them before they become too snug, but either way, let those toes breathe a little.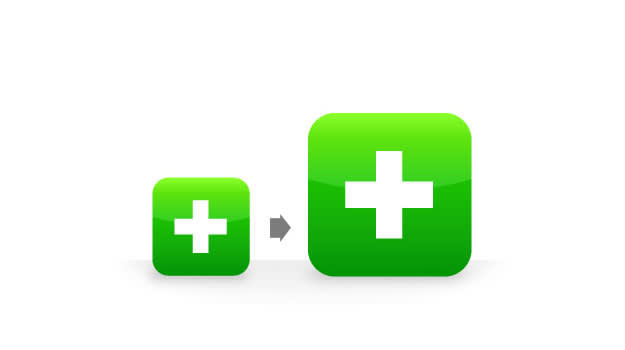 No. 9 – Let Me Upgrade You
Maybe you're completely satisfied with your current sneakers. They're trusty, reliable, and have gotten you through a lot. The thing is, brands are making tech breakthroughs on a regular basis. Although your basketball sneakers from 2009 might be getting you by just fine, there may also be some new options out there that are even better for you.
No. 10 – New Interests
So basketball was your thing in high school, but now that you're in college, you've found yourself running a lot more. Your low-top b-ball shoes are probably fine, right? Not so fast. If you want to get seriously into a new activity, you'll want to seek out the right pair of sneakers first.
No. 11 – Shame in Your Game
First and foremost, you should wear whatever shoes you like that work best for you. At the same time, if your kicks are causing you constant embarrassment, maybe they aren't worth keeping around. Try something a little more stylish next time.
No. 12 – Time of the Season
Not everyone's fortunate enough to have a wide rotation of sneakers, but at the least, it's important to have the right shoes for the right weather conditions. Your breathable mesh runners aren't going to make it through a snowy winter, and your mesh-based basketball shoes just won't hold up on an outdoor court during the summer. While this might not be a reason to completely ditch your sneakers, you might want to tell them you need some space.
Riley Jones is a freelance writer from Charlottesville, VA and a contributor to Sneaker Report. With an unshakable affinity for basketball and all things '90s, he can be found on Twitter @rchrstphr.
RELATED: 10 Sneaker Hacks Every Athlete Needs to Know
RELATED: Change Up 101: The Benefits of Swapping Out Your Favorite Shoes for Something New