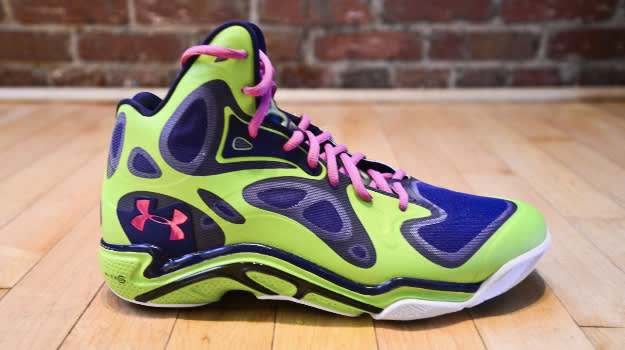 Small Forwards are a mixed breed in terms of playing style. Some are strong and powerful while others are swift and agile. This makes it hard to know which shoes suit that position best, so we're here to break things down a bit so you'll know the difference between the different types of sneakers and your playing style. These are The Best 10 Basketball Shoes for Small Forwards.
Nightwing2303 is the owner / publisher of KicksOnCourt and contributor to Sneaker Report. He hoops on the regular and loves sneaker tech as much as he loves food, and he really loves his food. You can keep up with Nightwing2303′s on and off court adventures on Twitter and Instagram. 
RELATED: The Best Basketball Shoes for Point Guards
RELATED: The 10 Best Retro Basketball Shoes to Play In Right Now
RELATED: The 10 Best Basketball Sneakers of 2013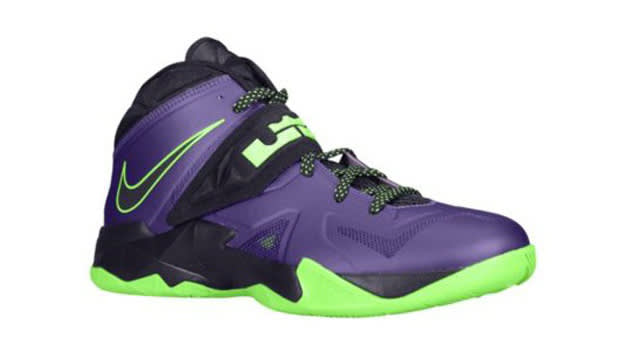 No. 10 - Nike Zoom Soldier VII
Just like the position itself, the Zoom Soldier VII will suit the strong and powerful just as easily as it'll suit the swift and agile. Low profile and semi-responsive Zoom Air is featured in the heel and forefoot allowing for cushion but not too much that can sometimes make a player feel sluggish. Traction, fit and support are all above average so if they have what you're looking for then the Soldier VII will make for a good on-court companion.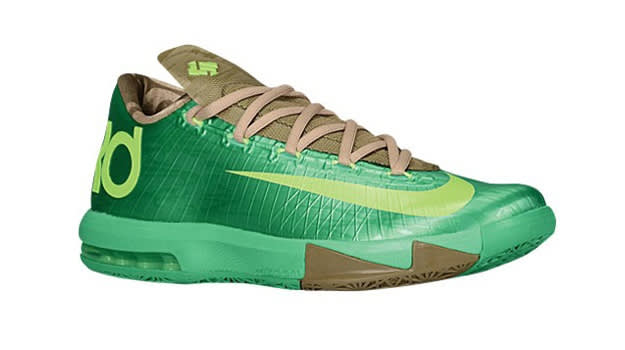 No. 9 - Nike KD VI
More for the swift and agile SF, the KD VI offers great comfort and cushion while keeping the entire upper low cut for those that prefer free range of motion within their ankles so they can break their opponents down at the drop of a dime. Just like the Soldier VII, everything else falls into place and performs well above average. Only tip would be to make sure you play with these on clean floors so you'll be one step ahead of your competition.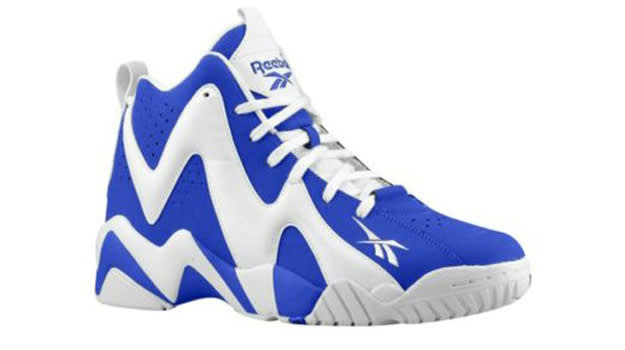 No. 8 - Reebok Kamikaze II
Shawn Kemp got around just fine in these bad boys and they still play well today. Hexalite is a great low profile cushion source and if you love shoes that are built to last then these will keep you happy for plenty of on-court battles. They play so well that Reebok is releasing them in Team option colorways, not bad for a shoe originally released in '96.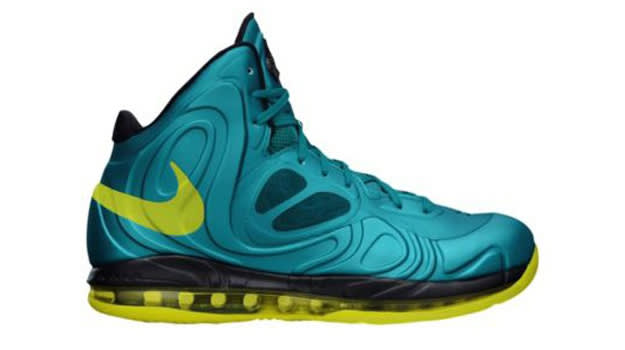 No. 7 - Nike Air Max Hyperposite
These are for the Small Forward looking for maximum fit, support and cushion. With 360 degree Max Air in place to protect your every step, the traction is solid so if you are a power player that just happens to be agile then you'll enjoy these quite a bit. Which brings us to the next option...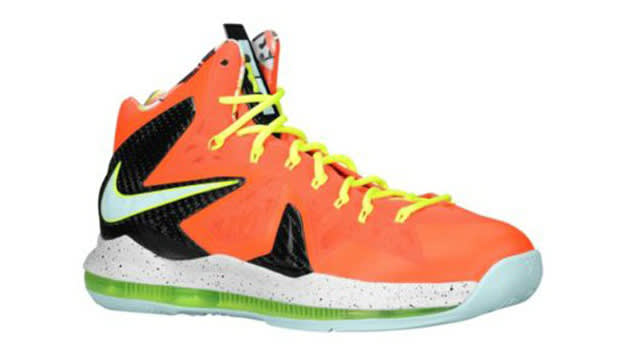 No. 6 - Nike LeBron X Elite
We all know LeBron James. If you don't then you've been hiding under a rock. Strong, powerful, swift and agile— lets just put it this way— if you see LeBron coming then it'd be a good idea to get out of the way before you wind up crash landing. Right, Jason Terry? The LeBron X Elite is similar to the Hyperposite in terms of maximum fit, support and cushion but these take care of each attribute with a little more fines. The 360 Zoom is much more responsive than 360 Max Air, so these also offer a bit more flex with the upper material while the Carbon Fiber plates keep you locked in a supported. Beastly.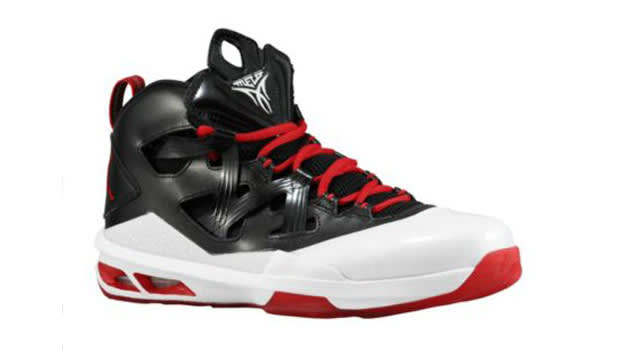 No. 5 - Jordan Melo M9
One of the more versatile options, the Jordan Melo M9 is for the SF that plays more like a Shooting Guard. Traction and cushion are well taken care of while the fit will have you reminiscing of the '90s. These are also on sale at many Nike Factory Store locations so they'll provide you with the most bang for your buck.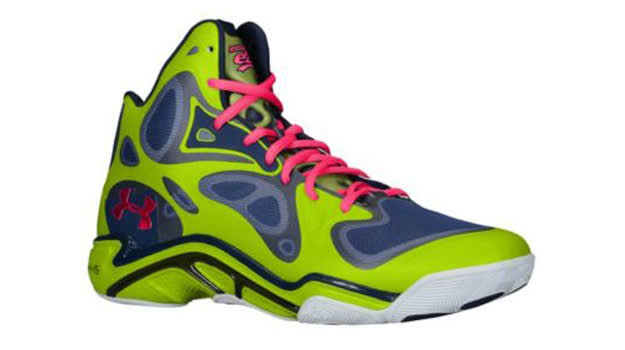 No. 4 - Under Armour Anatomix Spawn
With something that anatomically mapped after the foots natural shape and form, it's hard to ignore the Anatomix Spawn by Under Armour. Some of the best foam cushion, Micro G, is utilized full length and the way these flex and maneuver will provide you with the feeling like you're running around with a Ferrari strapped to your feet.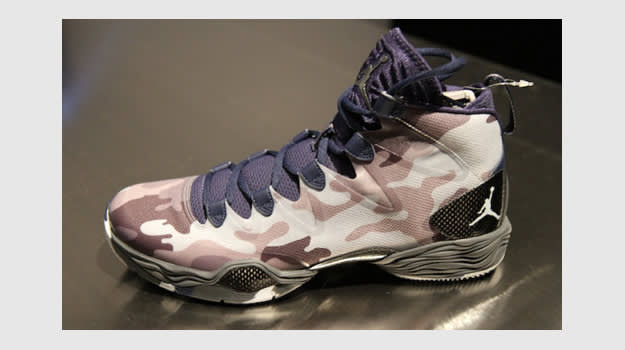 No. 3 - Air Jordan XX8 SE
They haven't released yet but Jordan Brand killed it with the Air Jordan XX8 and the SE version will do the exact same thing, without a 9" cover. Decoupled heel and forefoot will allow you to run past and plow through opponents while the unlocked Zoom will have you feeling as if you can take off and fly at a moments notice. They'll be more widely available compared to the XX8 as well so those of you that missed out will soon have your chance.
Nike's Hyperdunk is their best any-man-on-court option. From the 1-5 spot, the Hyperdunk will be able to cover all aspects. Traction, cushion, flexibility, support... you name it and the Hyperdunk's got it.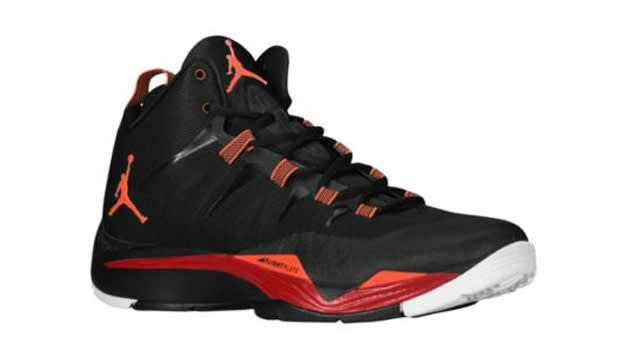 No. 1 - Jordan Super.Fly 2
Now that the Hyperdunk series has taken it upon themselves to utilize Lunarlon versus Zoom Air, Jordan Brand has created their own version of the any-man shoe and they call it the Super.Fly 2. Unlocked Zoom Air with better positioning for greater flex, durable yet lightweight upper and superior traction, the Jordan Super.Fly 2 is a straight monster on-court. If you were to pick up you'd be surprised at just how lightweight they are even though they were built for one of the most air-born Forwards to play the game since Shawn Kemp. Ready to fly? Super.
RELATED: The Best Basketball Shoes for Point Guards
RELATED: The 10 Best Retro Basketball Shoes to Play In Right Now
RELATED: The 10 Best Basketball Sneakers of 2013